Iowa Positive Energy I January
"Sometimes you can do well by doing good."

That's how Dave Lyons, Sustainable Innovations Consultant with the Greater Dubuque Development Corporation, summed up the environmental and economic benefits of the Dubuque Water and Resource Recovery Center (WRRC).
The City of Dubuque has a long-standing history of focusing on sustainability, and in 2013 converted its waste water systems from one that separated and burned the remaining sludge to one which used anaerobic digestion to create methane. It used a portion of that methane to heat and run the plant, but flared and vented the rest as CO2, a greenhouse gas. It began searching for a way to reduce that environmental impact.
"Black Hills Energy suggested we consider a renewable natural gas facility and gave us a couple contacts. We reached out to BioResource Development Group who came on board to clean WRRC's excess methane to pipeline quality gas. Black Hills Energy provided the equipment to put the gas into the national pipeline, which allowed us to create a new revenue source from renewable natural gas. We've been operating successfully for almost two years now," said Lyons.
And now the equation has completely changed.
"What had previously been a waste and a cost and had an environmental impact is now a valuable product generating value for the developer, Black Hills Energy and the people of Dubuque," said Lyons. 
"We want people to learn from our successes and also our mistakes."
Lyons hopes that this same model can now also be applied to other projects.
"This has been somewhat of a living lab for everyone – the City, Black Hills Energy, developers – to learn renewable natural gas systems and markets. We hope to use that learning and replicate it with similar facilities at the regional landfill," said Lyons. "We're also in communication with multiple other Iowa water treatment facilities who are looking at similar technology in the future."
There aren't many other facilities with this type of public private partnership in the region, but thanks to the lessons learned in Dubuque, more communities will have the information they need to pursue similar projects. "We can't make these kinds of environmental and economic projects work without the infrastructure and capital investment that's been made by our local pipeline company and utility. None of this is possible without a partner like Black Hills Energy."
To learn more about Great Dubuque Development Corp.'s Sustainable Innovations projects, visit greaterdubuque.org/entrepreneurs/sustainable-innovations.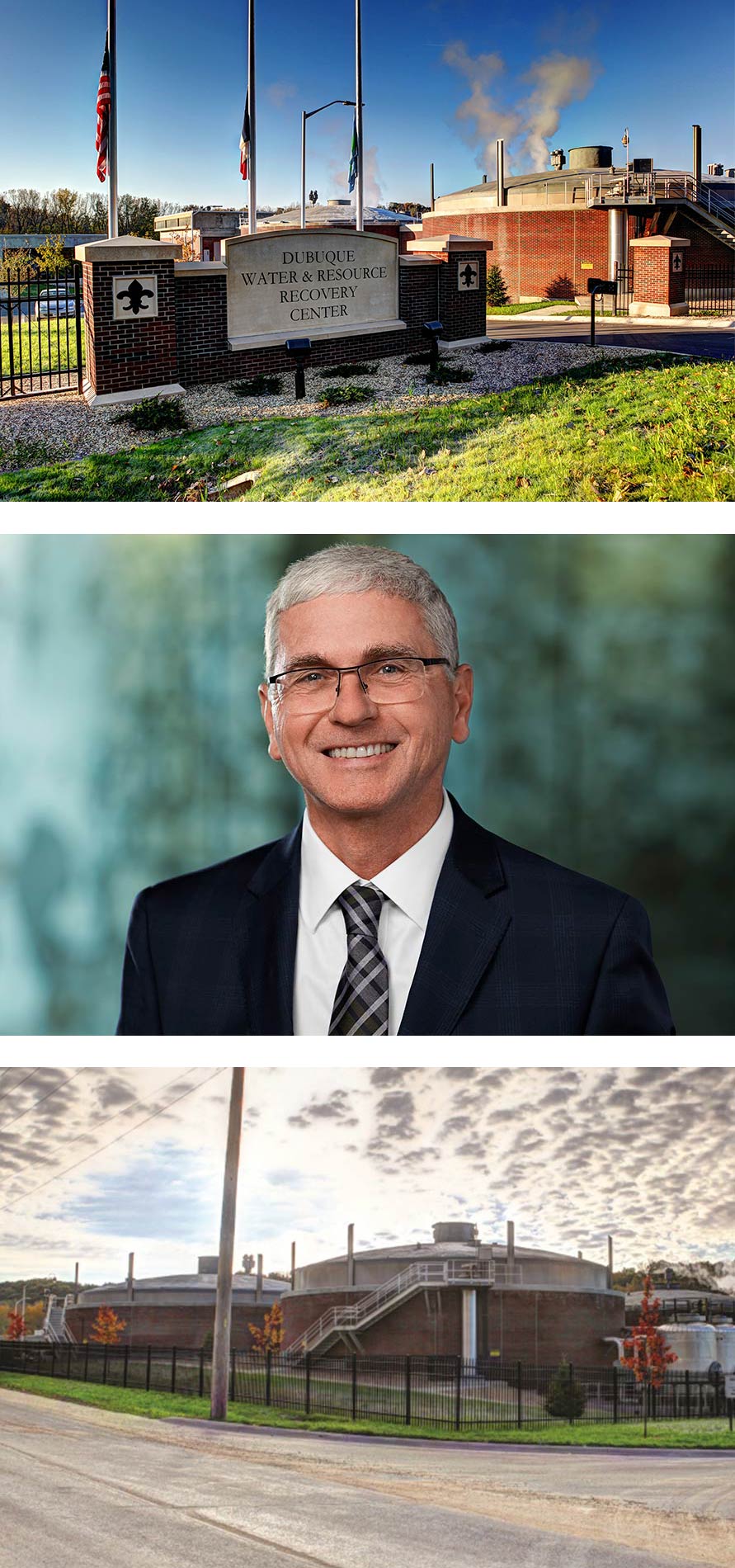 Job shadowing helps student discover his dream career

When Keaton Solberg enrolled in his high school's work experience course, he got more than the two credit hours he bargained for. He discovered a profession that is the perfect fit for his talents and interests.  
The Decorah High School student began job shadowing at Black Hills Energy this fall to learn about careers in gas operations. After observing Black Hills Energy technicians in the field, Keaton began to research skilled trades and realized he connected with the hands-on application these positions provide.
"My favorite part of my internship was seeing what natural gas can do at the new fire station. I realized that this job is much more than turning gas on and off – it keeps people safe, and plays an important role in our community," said Keaton.
Throughout the semester, Keaton job shadowed every technician in the Decorah Black Hills Energy unit, where he learned operations terminology and gained valuable experience in the field.  
"Keaton is a smart kid," said Darin Hendrickson, one Black Hills Energy technicians who Keaton shadowed. "He is more mechanically inclined for a kid his age. He knows what he wants, he's a hard worker and he's going to do well. We wish him the best of luck."
Keaton plans to enroll in the gas operations program at Marshalltown Community College next fall.
Make your new energy-saving habits stick

Habits can be tricky things. Sometimes they're easy to establish and stick to. Other times, it seems like no matter how hard you try, they just don't take.
And that's when it's time to call in the experts.
In best-selling author Gretchen Rubin's book "Better than Before" Gretchen gives practical tips to make changes last.
"Habits are the invisible architecture of daily life. We repeat about 40% of our behavior almost daily, so if we change our habits, we change our lives," Rubin explained. 
Here are a few ways you can apply some strategies from her habits manifesto to help save energy in 2020.
Make it easy to do right and hard to do wrong – The classic example of this technique is to put the cookies on the top shelf in the back of the pantry, and the fruit out on the counter, washed and ready to eat. Similarly, you can make saving energy the easy option by setting your programmable thermostat. The Department of Energy recommends setting it for 68 degrees while you're awake, and setting it lower while you're asleep or away from home. Once set, the thermostat does the work of changing the temp throughout the day for you.
It's easier to change our surroundings than ourselves. If you'd rather not have to change your daily habits to save energy, try changing your house instead. Keep the warm in and the cold out by making sure your home is properly insulated with these guidelines. You can also save on heating and cooling costs by checking for air leaks in these common trouble spots in our home.
What we do every day matters more than what we do once in a while – The little stuff really adds up when it comes to saving energy. Turn off appliances when not using them (like computer monitors and printers). Use Smart Power Strips to cut all power to equipment like DVD players, TVs, stereos, computers and kitchen appliances. Many electronics go into standby mode when you turn them off and will continue to draw a small amount of power.
Things often get harder before they get easier. – Yes, this is a lot of information. It might even involve a trip to the hardware store this weekend to get started. But once you figure it all out, it will be second nature. Don't get discouraged in the process.
We're here to help you keep your habit of being more energy efficient in 2020. For more energy saving tips follow us on Facebook and Twitter.