Here's how Clark Griswold could have cut costs on Christmas decorating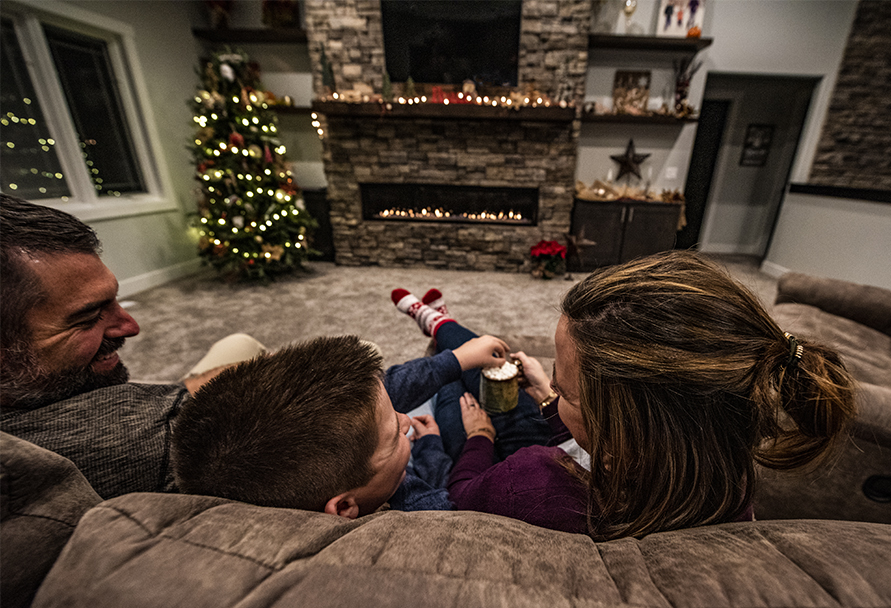 When it came to lighting up his home for the holidays, Clark Griswold stopped it nothing to make sure his place was the brightest on the block.
Griswold, who was the star of the 1989 holiday classic National Lampoon's Christmas Vacation, was determined to have a "fun, old-fashioned, family Christmas," complete with 25,000 twinkling incandescent lights on the outside of his home.
Not only did his light display blind his neighbors and black out the entire neighborhood, but it also probably cost him an extra few hundred dollars on his electricity bill.
Surely Griswold wasn't concerned with saving energy and money during the Christmas season, but perhaps he should have been.
Here are some steps Clark Griswold could take this year to help cut costs on decorating, while still having the hap-hap-happiest Christmas.
Swap out incandescent lights for LEDs
LEDs, or light-emitting diodes, consume less energy than traditional incandescent bulbs. And it's no different when it comes to decorative LED light strands and holiday lights.
According to the Department of Energy, "the light-emitting diode is one of today's most energy-efficient and rapidly-developing lighting technologies. Quality LED light bulbs last longer, are more durable, and offer comparable or better light quality than other types of lighting."
LEDs are constructed with epoxy lenses, instead of glass, which makes them more resistant to breakage. "The same LED string could still be in use 40 holiday seasons from now," says the Department of Energy.
And not only are LEDs safer, because they remain cooler than incandescent lights, but they're also versatile – up to 25 strings of LEDs can be connected without overloading a wall socket.
Choose ENERGY STAR-rated lights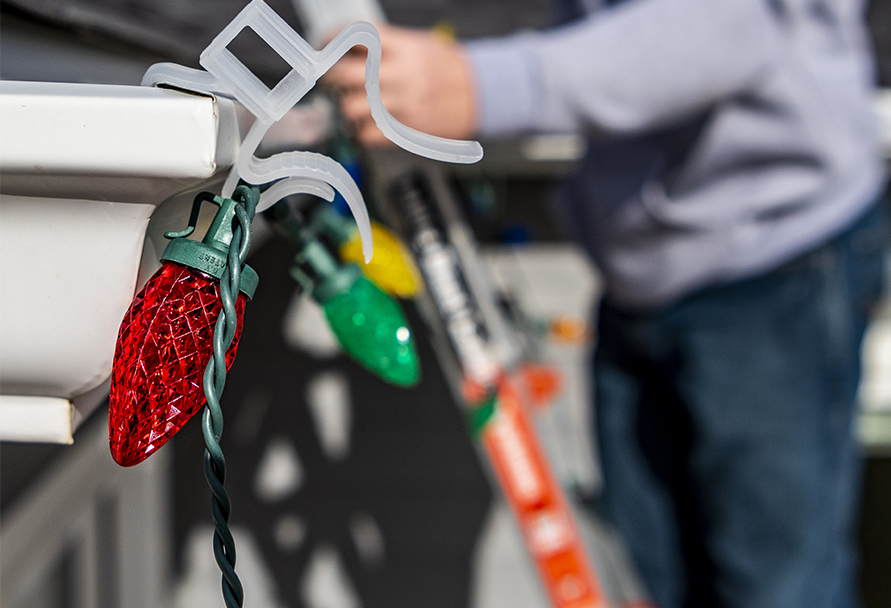 When it comes to finding the most energy-efficient holiday lights, don't stop at LEDs, make sure your lights are backed by ENERGY STAR.
Holiday lights with the ENERGY STAR label use 75 percent less energy than conventional incandescent light strings. They also come with a manufacturer-backed warranty of at least three years.
ENERGY STAR-rated holiday lights are available in a variety of colors, shapes and lengths. They also offer some of the latest features and functionalities, like dimming and color shifting.
According to ENERGY STAR, "If all decorative light strings sold in the United States were ENERGY STAR certified, the energy cost savings would grow to about $850 million each year and 9.9 billion pounds of annual greenhouse gas emission would be prevented, equivalent to the emissions from 940,000 vehicles."
Keep lights illuminated for a limited time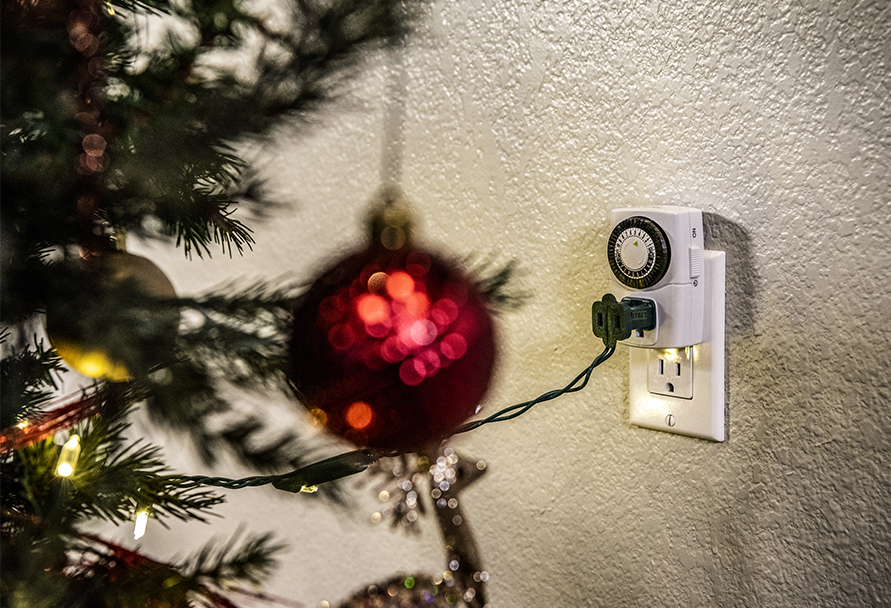 Limiting the time in which your holiday lights are illuminated seems obvious, but there are easy tools to help you. Connect your outdoor lights to a timer and schedule them to turn on only when it's dark and turn off before you go to bed.
Ultimately, try to keep your outdoor holiday lights twinkling for less than six hours each day.
Look for alternative decor options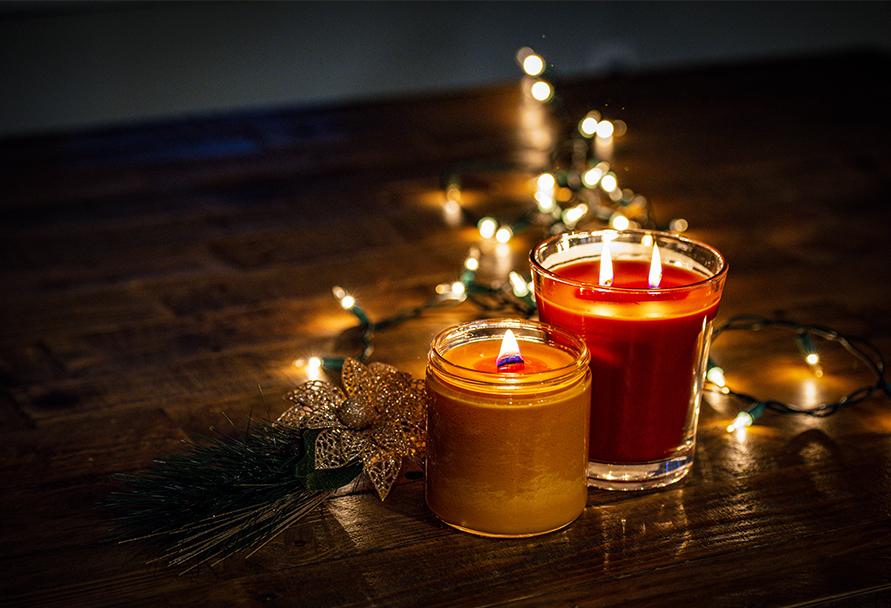 String lights are a holiday decor classic, but they aren't the only option. There are plenty of festive choices that don't require much electricity.
When you want an easy-to-install option, opt for laser Christmas light displays. Lasers use about 0.005 watts of electricity per hour. If you're looking for something with a classic appearance, go for an outdoor LED projector. Projectors can display anything on your home, from snowflakes to Santa Claus, and use about six watts of electricity per hour.
Take some tips from Black Hills Energy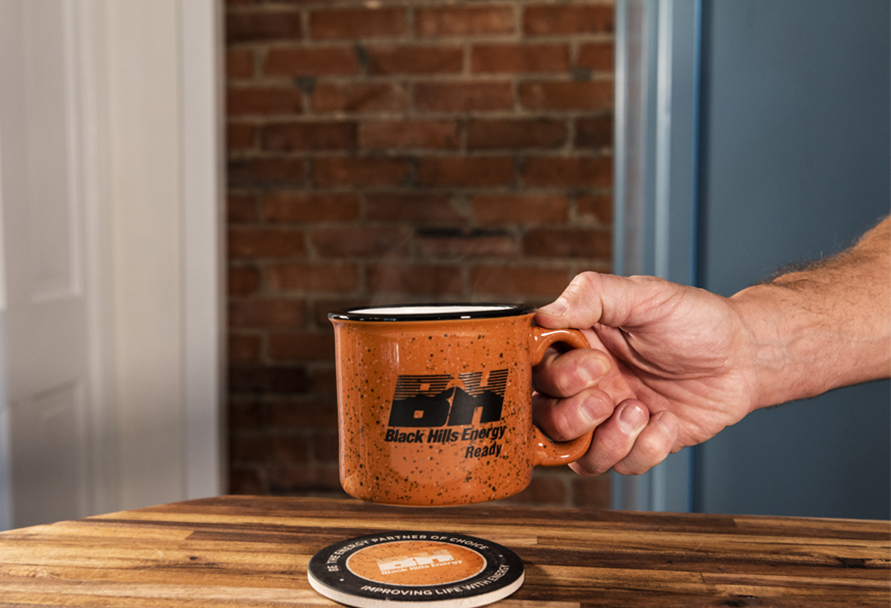 Ready to take on Clark Griswold with the most festive holiday house, but also want to save energy and money while you're at it? We've got you covered with even more energy-saving holiday tips.