Everything you need for a cozy night in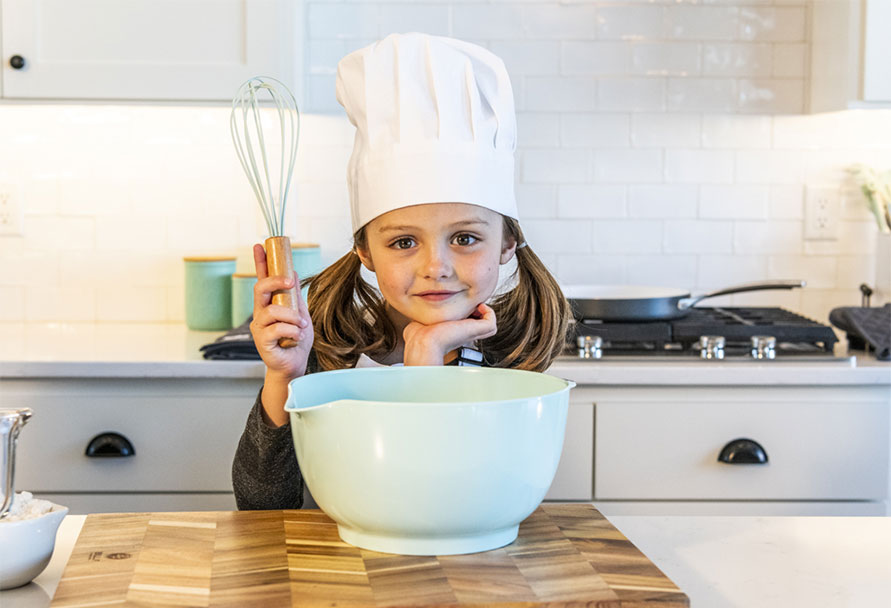 Home is more than the place you live.
It's that warm feeling when you smell banana bread baking in the oven. It's snuggling up for just one more bedtime book after the nightly bath routine. It's the peace of knowing that no matter what, there's someone there to help.
In a word, home is comfort.
From our homes to yours, here is one of our favorite comfort food recipes, perfect for cozy evenings in with those you love.
Chicken Enchiladas from the kitchen of Laurie 
Black Hills Energy program manager, Cheyenne, Wyoming 

About the recipe
"This is a killer chicken enchilada recipe. Pre-quarantine, I had pretty much given up on cooking big meals because of all the events we attend and busy travel schedules. Being home more has gotten me started making my favorite family dinners again. This dish is special to us because my husband Steve made these chicken enchiladas for me way back when we were dating! So the recipe always brings back wonderful memories."
What you need

8 6-inch tortillas
½ cup chopped onion
4 cloves garlic, minced
1 teaspoon ground coriander
¼ teaspoon pepper
2 tablespoons margarine or butter
3 tablespoons all-purpose flour
1 8-ounce carton dairy sour cream
2 cups chicken broth
1 or 2 canned jalapeño chili peppers, rinsed, seeded, and chopped; or one 4-ounce can diced chili peppers, drained
1 cup shredded Monterey Jack cheese 
2 cups chopped cooked chicken or turkey
Sliced pitted ripe olives (optional)
Chopped tomatoes (optional)
Sliced green onions (optional)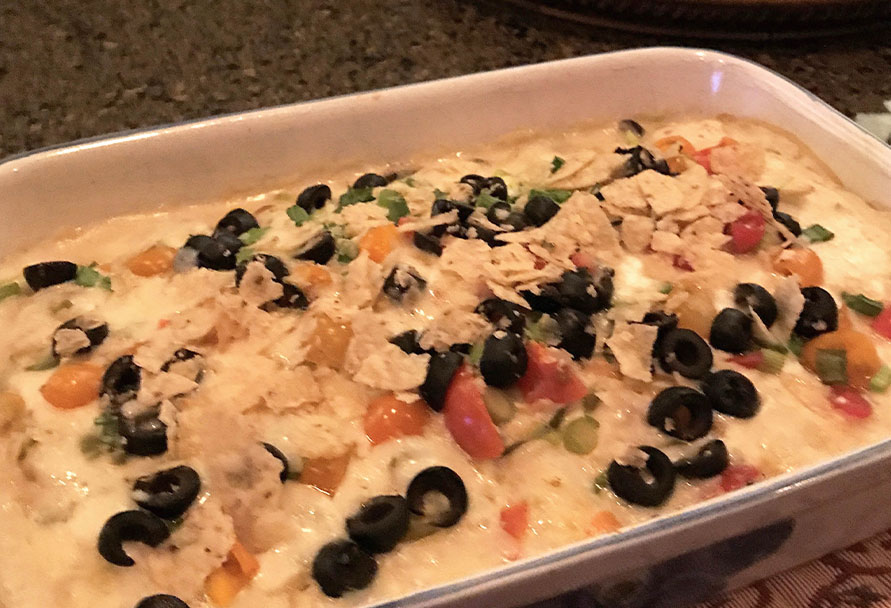 Instructions
1. Wrap tortillas in foil. Heat in a 350-degree oven for 10 to 15 minutes or till softened.
2. For sauce, in a saucepan cook onions, garlic, coriander and pepper in margarine or butter till onion is tender. Stir flour into sour cream; add to onion mixture. Stir in broth and chili peppers all at once. Cook and stir till thickened and bubbling. Remove from heat; stir in half of the cheese.
3. For filling, stir ½ cup of the sauce into the chicken. Place about ¼ cup filling atop each tortilla; roll up. Arrange rolls, seam side down, in a lightly greased 12 x 7 ½ x 2-inch baking dish. Top with remaining sauce. Cover and bake in a 350-degree oven for about 35 minutes or till heated through.
4. Sprinkle with remaining cheese. Bake, uncovered, about 5 minutes more or till cheese melts. If desired, sprinkle with olives, tomatoes and green onions. Let stand 10 minutes. Makes 4 servings.
Here are some tips to save energy while you're cooking in the kitchen.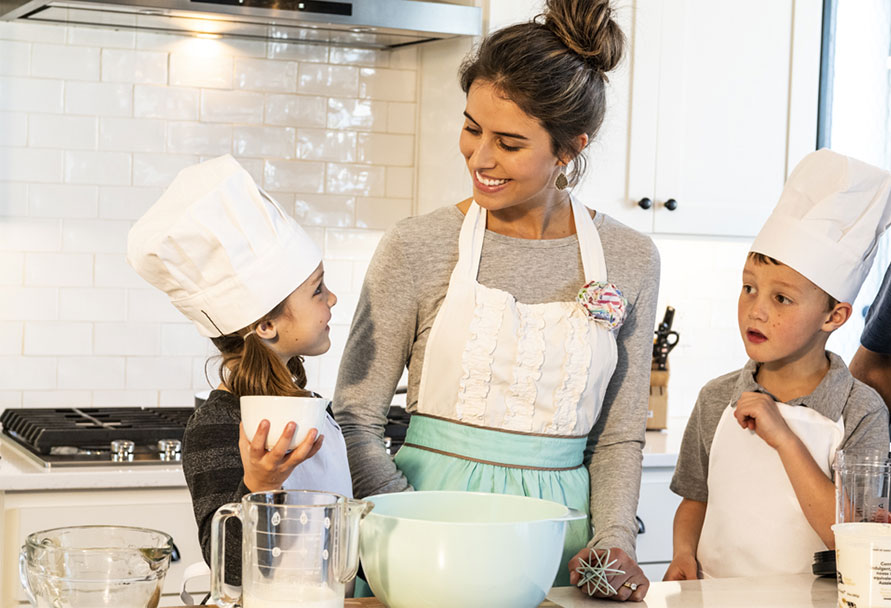 Make it a party – You're making a mess anyway, so turn on the tunes, get the whole family together and tackle several recipes at once. It's more energy efficient to cook multiple dishes at one time while the oven is hot. And besides, nothing goes better with cookies, then, well, more cookies.
Fight the urge to peek – It's tempting to open the oven door while your masterpiece is baking, but you lose heat energy every time you peek. Use the oven light instead to look through the oven window, and leave the toothpick testing for the last few minutes only.
Keep it clean – Yes, wash your hands, of course. But also keep your oven clean. Baked-on gunk makes it hard for your heating elements to work properly, and all that extra work wastes energy. If using the self-cleaning cycle, turn it on right after you've been using the oven to cook. It's already warm, so your oven won't have to use as much energy to get it to the high cleaning heat it needs.
Use glass or ceramic bakeware – They transfer heat more effectively than metal ones.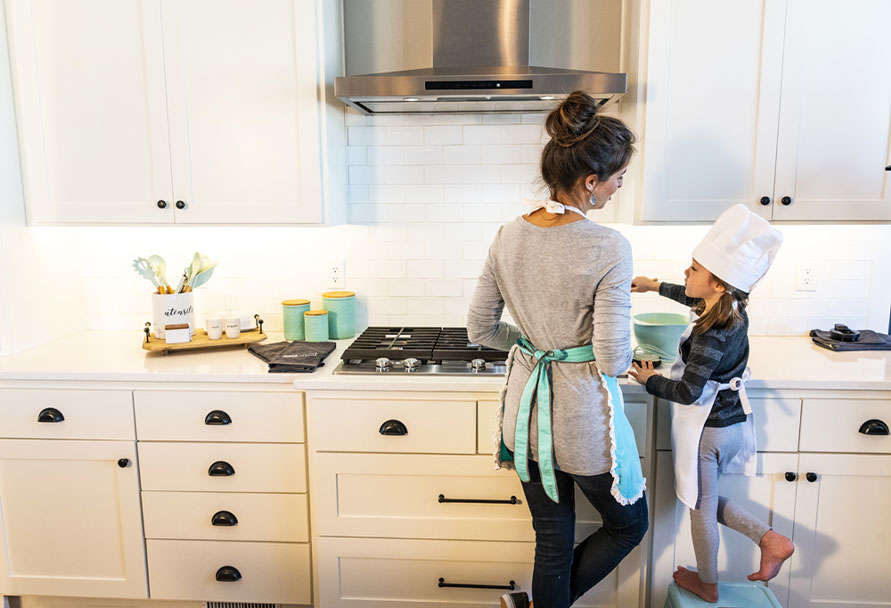 Remember, we're here to help – Although, sorry, Laurie isn't available for home cooking demonstrations. But, our Service Guard team is here to make sure the appliances you depend on most are protected. Whether it's giving you weekend warrior tips to do projects yourself, or having one of our professionals pop by to take care of it, we're here for you.
Check out our Service Guard program to learn more about how we can help bring comfort to your home. 
Make sure to follow us on Facebook, Instagram, LinkedIn and Twitter for the latest tips!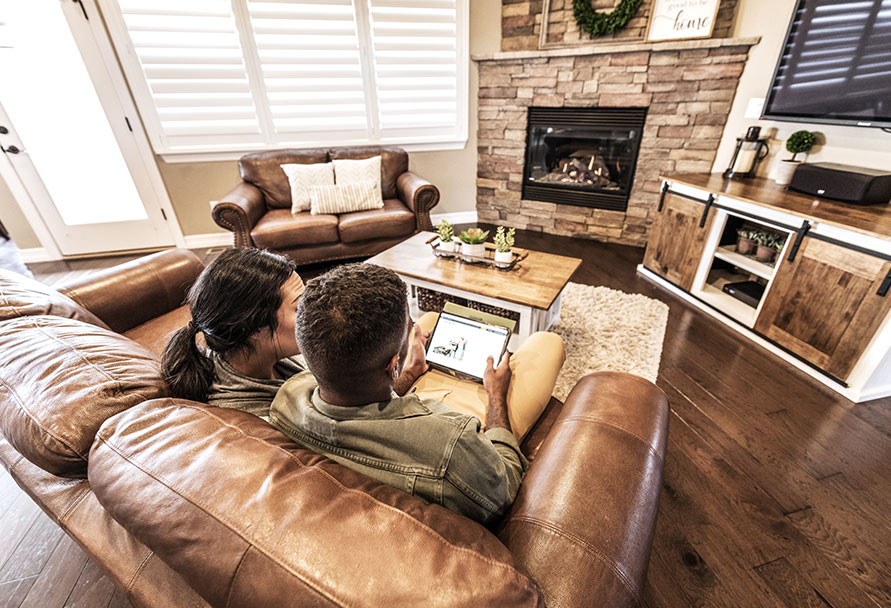 Share the love with those you love
During this time of thanksgiving, you can share the peace-of-mind of Service Guard with your friends and family through our share and save referral program. You'll get $50 in credit toward your existing Service Guard repair plan account, and the person you refer will get a month of Service Guard free.
Supporting your day-to-day is our everyday
In addition to your account and billing notifications, we've created valuable new email communications. Sign up and you'll receive the latest content on everything from energy efficiency, and seasonal safety to appliance repair. Plus, read stories featuring your local community, and be in-the-know on service-related weather updates.