Every season has its challenges when it comes to saving energy. But whether you're huddled by the fireplace or your air conditioning is running at high volume, there are no- and low-cost steps you can take to save energy.
Holiday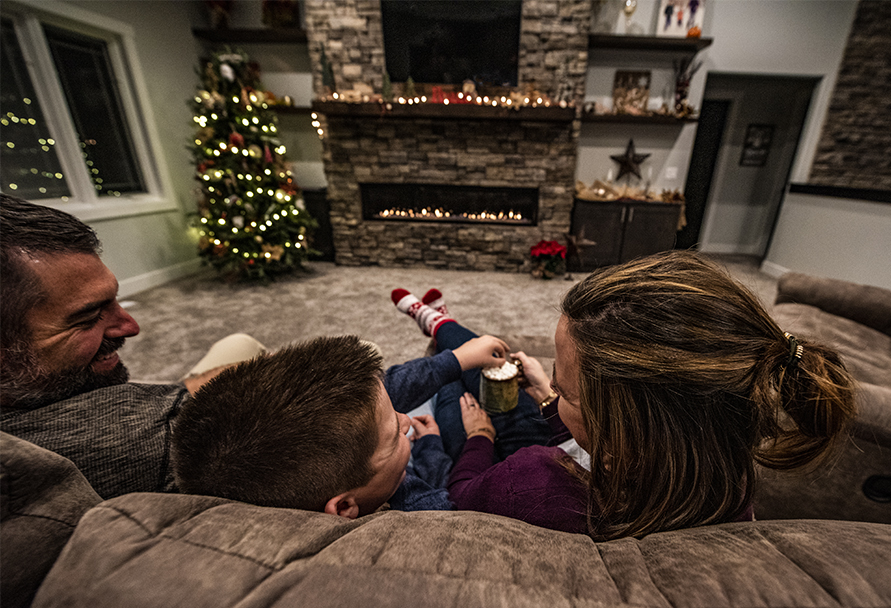 Holiday lighting can add up on your November and December household power bill. But you can have a festive display for much less. Here are some things to think about as you plan your holiday decorations:
LED lights: LEDs are less expensive to operate and work well outdoors because of their durability and performance in cold environments.
Bulb wattage: The large, traditional bulbs (may be labeled C-7 or C-9) use four to 10 watts per bulb. Mini-lights use about four tenths of a watt per bulb, and the new LED lights use only four one-hundredths of a watt. The lower wattage the bulb, the less energy it is using.
Bulbs per string: The larger bulbs are usually sold 25 to a string, while the smaller bulb sets may have 35 to 200 bulbs per string. Icicle lights have 100 lights per 10-foot string. LED lights have 35-100 bulbs per string.
Strings per house: The more lights you use, the more power you'll use. But whether you use only one light string or many, you'll be rewarded with a lower power bill if you use energy-efficient lights.
Timing is everything: You can reduce your energy use by running your outdoor lights on a timer pre-set for three to five hours and by using mirrors and tinsel around indoor lights to increase the lighting effects.
Winter
Your heating system, whether gas or electric, is probably your home's largest energy user in the winter. It can be an energy waster if you don't use it wisely.
Summer
Here are some tips to keep you cool as Fonzie in the summer.