Black Hills Energy advises of natural gas main replacement in Saratoga, Wyoming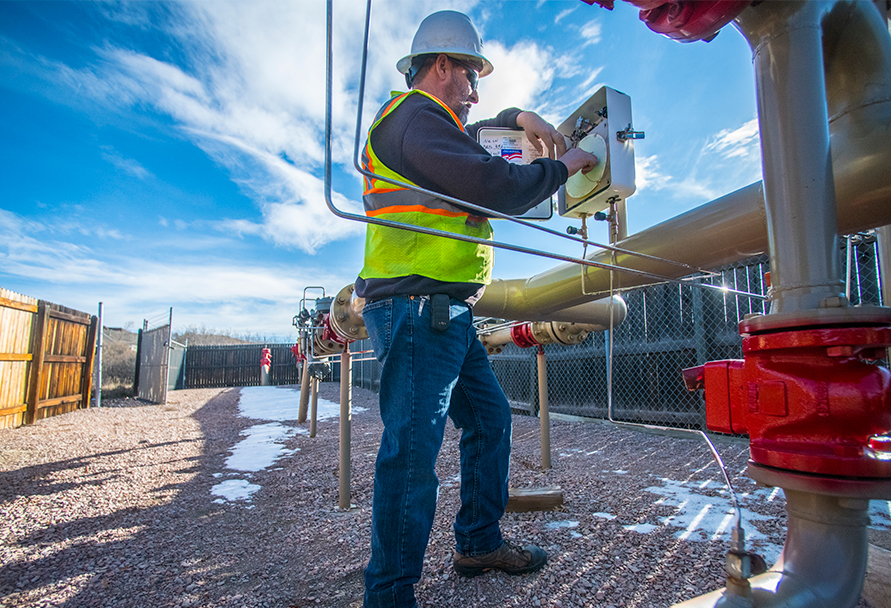 SARATOGA, Wy. – August 27, 2021 – Black Hills Energy is announcing a natural gas main replacement project in Saratoga. The company has contracted with NPL to replace our natural gas mains in the alley between Saratoga Avenue and Main Avenue, running east and west from North River Street to North 5th Street. The purpose of this project is to replace aging steel pipelines with new polyethylene pipe that will provide safe and reliable natural gas service to residents for decades to come. The majority of the new pipe will be installed utilizing directional drilling technology in order to minimize disruption to residents along the segment and maintain the original condition of surface areas as much as possible. We will also be increasing the diameter of the main to enhance available volumes that will allow for continued growth throughout the area. 
As part of this project, we will be replacing the 46 existing gas meters currently installed along the route and moving any that are located in the alley to the corresponding structure as a safety enhancement. Black Hills Energy anticipates brief outages as the switch is made from the old service to the new service, but we will be providing scheduling information to affected customers and coordinating with them to minimize inconveniences related to this phase of the project.   
Construction crews will be restoring the travel surfaces in the alleyway as the project progresses. Drivers should exercise caution and reduce vehicle speed in the construction areas to maximize the safety of workers and pedestrians, as well as themselves. The project duration is expected to last between eight and twelve weeks, depending largely on weather conditions.