Black Hills Energy and partners celebrate Energy Awareness Month to help Southern Colorado customers prepare for winter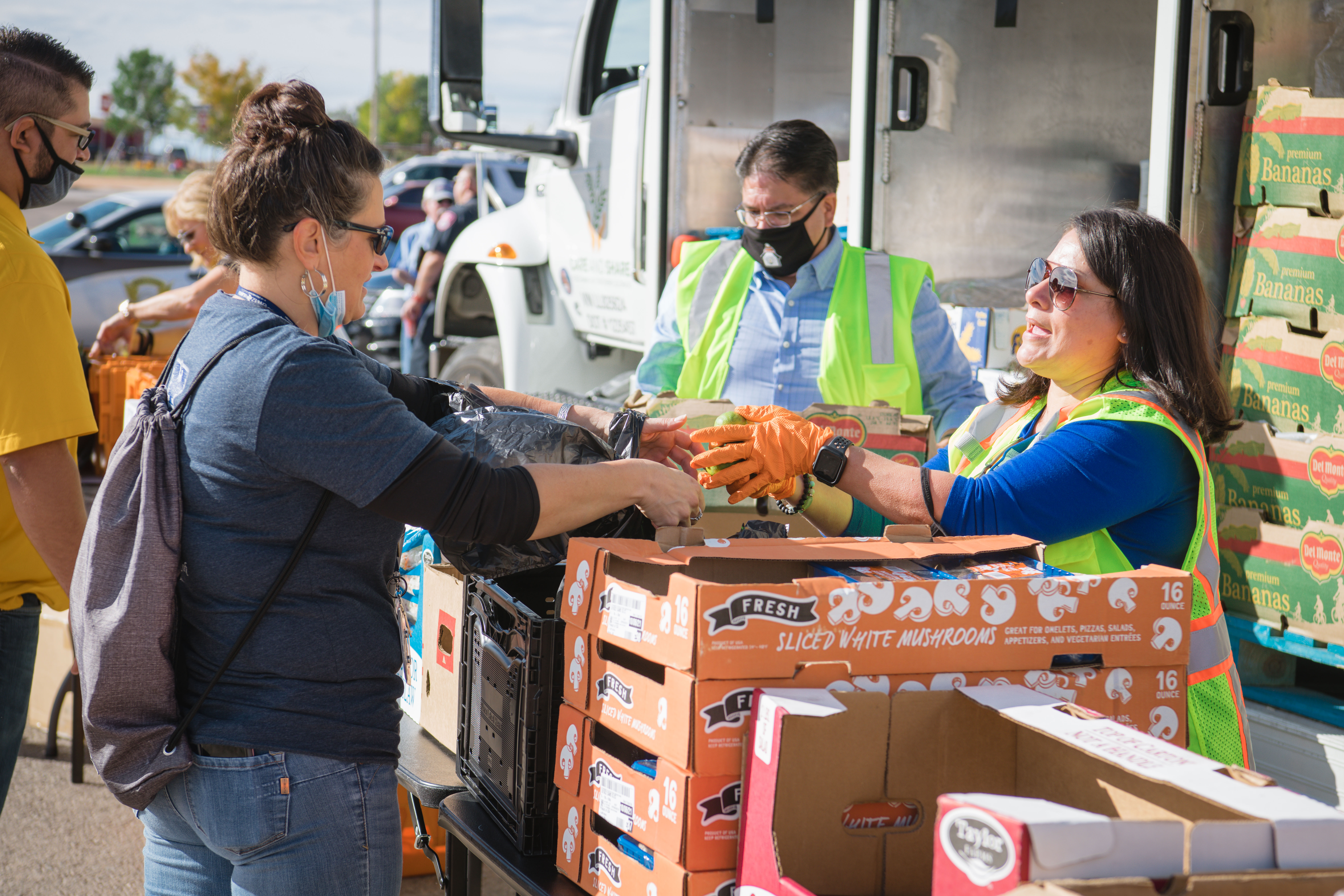 PUEBLO, Colo., — Oct. 7, 2021 — On Thursday, Oct. 7, Black Hills Energy, along with the City of Pueblo, Pueblo Food Project, Colorado Department of Public Health and Environment, and the Pueblo Department of Public Health and Environment, celebrated Energy Awareness Month by hosting a drive-up event to help Pueblo residents prepare their homes for the chillier months ahead. 
Through the energy awareness event, held at the Dolores Huerta Preparatory High School parking lot on Pueblo's West Side, Black Hills Energy provided 500 families with DIY weatherization kits including a caulking gun and caulk to seal windows, weather-stripping, a water conservation showerhead, faucet aerators, outlet insulation, a power strip, an LED nightlight and LED lightbulbs. This was the fourth year Black Hills Energy has hosted a weatherization event in Pueblo, to help customers learn about simple low- and no-cost ways to manage energy use and bills during the winter. As in past years, Black Hills Energy customer service representatives were on hand to answer questions and support any bill payment assistance needs.
"Energy Awareness Month is a great time for Black Hills Energy and our local partners to work together to help our neighbors prepare for winter," said Vance Crocker, Black Hills Energy's vice president of Colorado operations. "Hundreds of Pueblo residents now have the tools and know-how to weatherize their homes, helping customers save energy and money this fall and winter."
Pueblo residents could also visit Pueblo Food Project's mobile food pantry and get a COVID and/or flu vaccine through the help of the Pueblo Department of Health and Environment.  
"I know this last year and half has been hard for many Pueblo residents, so I was delighted to partner with Black Hills Energy, Pueblo Food Project, CDPHE and the Pueblo Department of Public Health and Environment on Thursday's event," said Pueblo Mayor Nick Gradisar. "Keeping our homes warm and bodies healthy and nourished has never been more important."
Black Hills Energy's top do-it-yourself winter energy saving tips include:
Seal your home: Seal areas that separate the inside from the outside of your home to prevent heat from escaping through the roof, walls, windows and doors. Use insulation, caulking and weather-stripping to lower energy costs and improve your home's comfort and overall value.
Change your fan: Change the direction of your ceiling fans to rotate clockwise at a low speed, pulling cool air up and pushing warm air down. 
Clean your furnace: Clean your furnace filters monthly and replace them at least once every three months so your furnace doesn't have to work as hard to keep your family cozy.
Switch your bulbs: Replace incandescent light bulbs with more-efficient LED light bulbs to use less energy and save money.
Mind your vents: Move furniture away from vents to make sure heat flows freely throughout your home.
Let the sun do the work: Open blinds on all south-facing windows to let the sun naturally heat your home during the day and close them at night to keep in the warmth.
For more ways to save energy and money this winter, please visit: blackhillsenergy.com/efficiency-and-savings.