Black Hills Energy continues Covid-19 relief efforts in Arkansas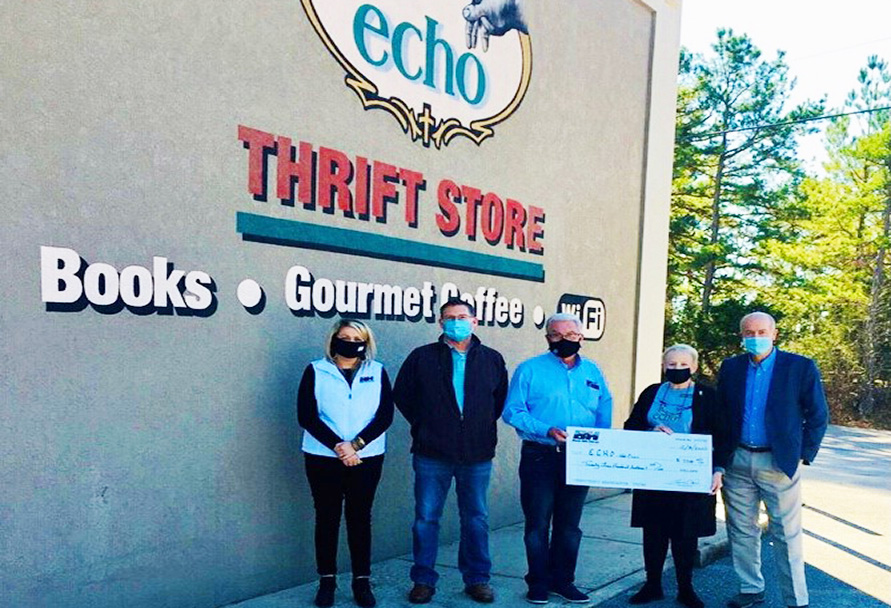 FAYETTEVILLE, Ark. – Dec. 8, 2020 – In a year of unprecedented challenges across our nation, Black Hills Energy continues to support local efforts to meet community needs.
Throughout the year, Black Hills Energy has provided support through donations to regional food banks, energy payment assistance programs and to organizations meeting the needs of our fellow citizens.  As the impact of the coronavirus continues, we know the toll on our health care system and providers has been extraordinary. Recently, to aid in supporting local health care needs, Black Hills donated $2,500 to the ECHO Clinic in Eureka Springs, Arkansas. 
"ECHO Clinic is thrilled to receive this totally unexpected gift from Black Hills Energy.  We will use it for in-house rapid antigen testing for Covid-19. This will allow us to test both patients and volunteers over the next few months, making it safer for all, as we deliver much needed medical care," said Dan B. Bell, MD, medical director for ECHO Clinic. "It is so refreshing, and reassuring in troubling times like now, to be given financial assistance from a corporate source.  It reminds you we are all in this together.  Thank you, Black Hills Energy."
The ECHO Clinic is a not-for-profit free medical clinic serving Eureka Springs, Arkansas, and the surrounding communities.  The clinic provides free medical services to uninsured, low-income individuals and is operated 100% through donations and the help of volunteers.
"We are so grateful for the health care providers across our region who are bearing much of the burden of the coronavirus pandemic," said Jim Blackwell, senior gas operations manager for Black Hills energy. "This gift to the ECHO Clinic is one way we can show our support for the work they are doing to provide medical care to our community in this time of great need."
For more information on the ways Black Hills Energy is supporting local communities visit https://blackhillsenergy.com/community.