Black Hills Energy earns another ENERGY STAR® Partner of the Year for sustained excellence in Arkansas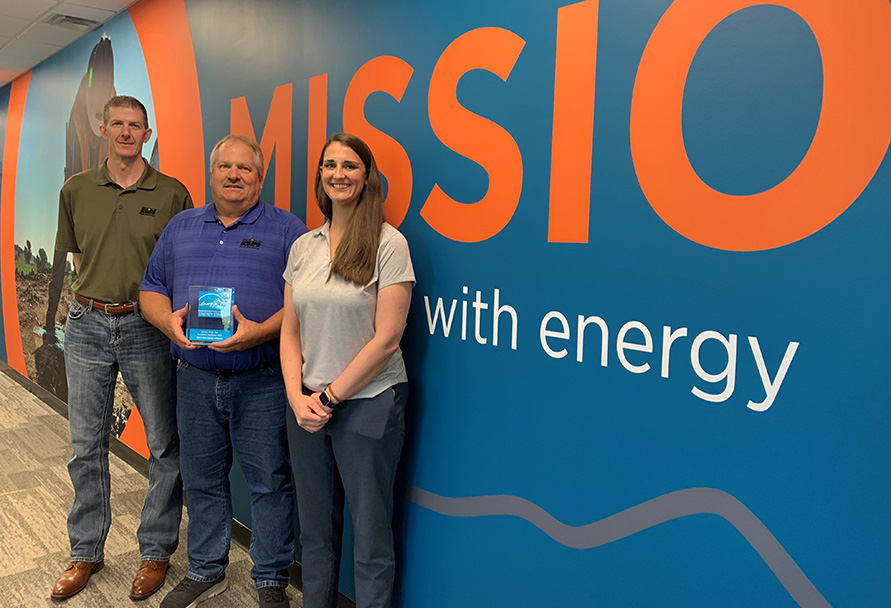 FAYETTEVILLE, ARK. June 20, 2022 — Black Hills Energy received the 2022 ENERGY STAR® Partner of the Year: Sustained Excellence Award from the U.S. Environmental Protection Agency (EPA) and Department of Energy for its long-term commitment to energy efficiency in Arkansas.
For the fourth year in a row, Black Hills Energy obtained the highly regarded Partner of the Year recognition for its Arkansas service territory. In 2021 and 2022, the company received the Sustained Excellence designation, the highest honor bestowed by ENERGY STAR. The ENERGY STAR program honors businesses and organizations that have made outstanding contributions in support of America's clean energy transition. 
"Our success last year can be attributed to being innovative and adaptable during the COVID-19 pandemic," said Leonard Tidyman, energy efficiency program manager at Black Hills Energy in Arkansas. "We have worked diligently with our partners to maximize the effectiveness of our program and bring savings to our customers."
The company worked with CLEAResult to provide customers the safest interactions possible to include offering a free virtual home energy assessment and a free Energy Star Smart Thermostat for those who completed the virtual assessment. Black Hills Energy engaged five contractors who performed more than 1,400 home energy assessments and upgraded nearly 700 homes for customers in Arkansas.
ENERGY STAR selected this year's 210 winners from a network of thousands of partners and include Fortune 500 companies, schools, retailers, manufacturers, home builders, utilities and commercial building owners and operators. Arkansas has 90 businesses and organizations participating in the ENERGY STAR program. See the list of 2022 winners at energystar.gov/awardwinners.
Black Hills Energy News
FAYETTEVILLE, Ark. — Dec. 4, 2023 — Black Hills Energy filed a rate review application with the Arkansas Public Service Commission requesting a base rate increase to recover the necessary capital infrastructure and operational costs required to deliver safe, reliable natural gas service for over…

CHEYENNE, WY — Nov.  15, 2023 — Temperatures outside are rapidly dropping, time to be mindful of the energy we use and how it impacts our lives.  On a quarterly basis, Black Hills Energy's natural gas utility (Black Hills Wyoming Gas) updates its Gas Cost Rate to reflect the cost of gas purchased…

Black Hills Energy sends dozens of crews to help restore natural gas service to 36,000 Avista customers following call for mutual aid DENVER, Nov. 10, 2023 — Black Hills Energy is sending dozens of trained technicians from Wyoming and Colorado following a call for mutual assistance to a natural…

Black Hills Energy sends dozens of crews to help restore natural gas service to 36,000 Avista customers following call for mutual aid DENVER, Nov. 10, 2023 — Black Hills Energy is sending dozens of trained technicians from Wyoming and Colorado following a call for mutual assistance to a natural…