Black Hills Energy nearly complete with full restoration of Pea Ridge, Arkansas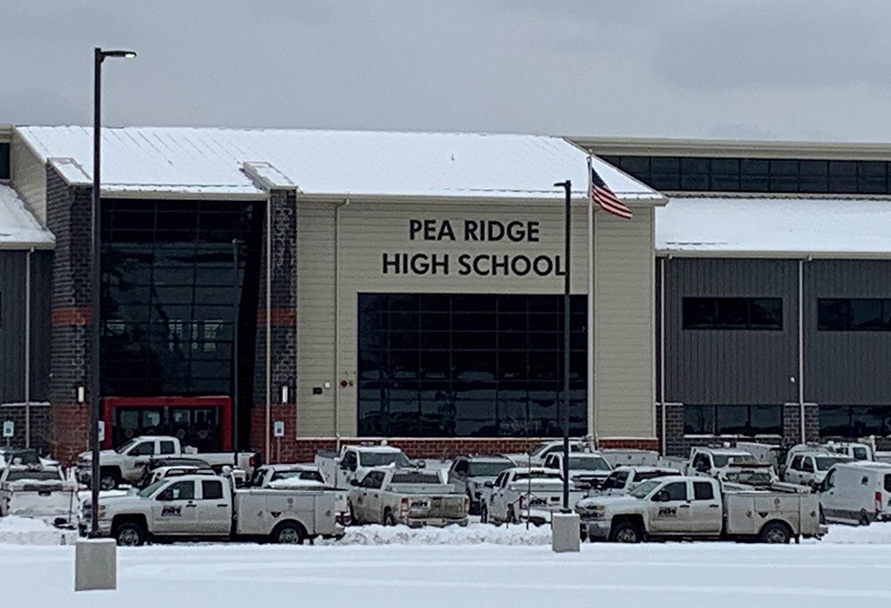 Fayetteville, Ark. – February 18, 2021 Black Hills Energy technicians worked efficiently over the past three days and have accomplished a nearly full restoration of natural gas service to customers in the City of Pea Ridge
As of 1:00 p.m., nearly all of the approximately 2300 homes and businesses that lost service due to a loss of pressure on the Black Hills Energy system on Monday have been restored, with less than 20 customers remaining.
All affected customers have been contacted.  Any customer who has not had gas restored should call Black Hills Energy at 888-890-5556 to schedule service to be restored. It is extremely important that customers do not attempt this themselves.
"At the start of the restoration process, we were hopeful we could make swift progress, but knew factors, including winter weather conditions could cause delays," said Chad Kinsley, vice president of operations for Black Hills Energy Arkansas. "Our customers are extremely important to us.  All of our crews were unified in wanting to restore service as safely and quickly as possible." "We would like to extend a heartfelt thank you to everyone who assisted us in this effort," Kinsley continued. "The City of Pea Ridge and the technicians who traveled to lend a hand, and our customers and community who extended us their patience and support through this process."
Local Black Hills Energy employees were joined by others from across Arkansas, Kansas, Iowa and Nebraska.  More than 80 technicians responded to the City of Pea Ridge to help bring natural gas to every impacted customer after service was disrupted on Tuesday.
Customers can find additional information about the outage and Black Hills Energy's response at www.blackhillsenergy.com/pea-ridge .
Please remember the following safety tips:
If you smell natural gas, leave the building or area immediately.  Alert others, too.
After you're safe, call 911 and Black Hills Energy's emergency number at 888-890-5554. Never assume someone else has reported a natural gas leak.
Do not turn on lights, ignite a flame, use a cell phone or anything else that might cause a spark, including a flashlight or generator.
Never attempt to repair a natural gas leak, and do not attempt to turn natural gas valves on or off.