Black Hills Energy updates natural gas lines in Eureka Springs, Arkansas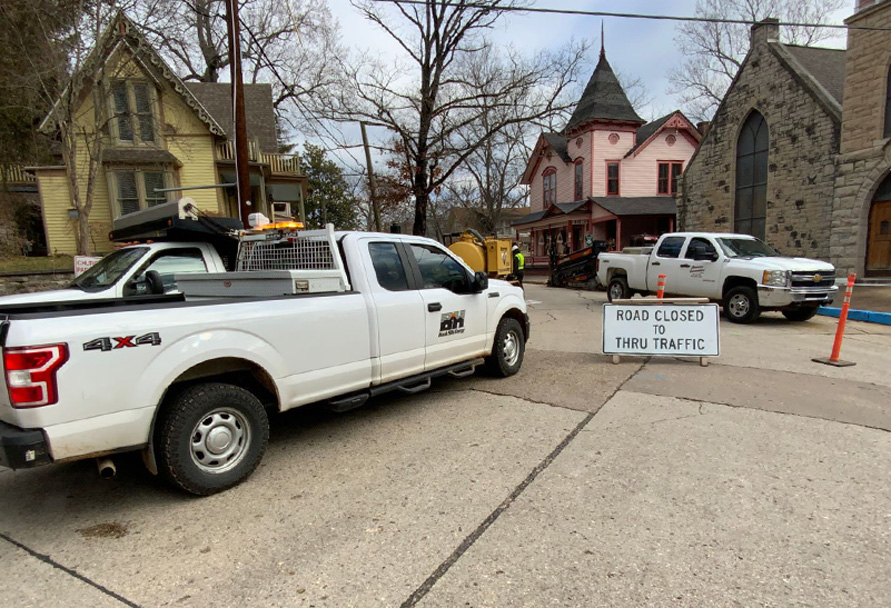 EUREKA SPRINGS, Ark. — Jan. 23, 2023 — Black Hills Energy is continuing to invest in updating its natural gas system throughout Eureka Springs with modern materials.
In this year's construction phase, Black Hills Energy crews and contractors Barrows Construction and Stan Savage Plumbing will upgrade nearly 4,000 feet of natural gas lines in Eureka Springs primarily on Spring Street, as well as in neighborhoods along Lookout Circle; Prospect, King and Cottage streets; Hillside Avenue; and Crescent Drive. Technicians will locate and mark underground utility lines and be working along the roads and in the public right of way near premises. There may be temporary lane closures for safety precautions.
"We're committed to providing our customers safe, reliable energy. While the current natural gas lines are still safe, Black Hills Energy is always looking ahead, which is why we are making these infrastructure investments in the Eureka Springs community, said Chad Kinsley, vice president of operations at Black Hills Energy in Arkansas. "We appreciate the City of Eureka Springs for their ongoing partnership and our customers understanding as we deliver an advanced, modern gas system that will continue to safely and reliably serve this community for generations to come."
Along with construction work, gas meters will be moved to safer locations to avoid potential damages due to vehicles or other hazards near roads. Gas service will be interrupted for a minimal time. Affected customers will be contacted directly to notify of this temporary interruption and address any questions or concerns. A technician will also be available, at no cost, to inspect natural gas piping inside homes for safety and code compliance. Customers who are along this current construction phase have been notified by letter, and technicians are visiting with customers at each premise and leaving a door tag with contact information.
In 2020 Black Hills Energy began replacing natural gas lines along Highway 62 including sections along East Mountain Avenue; Drennon Lane; and Harvey, Oak Ridge and Cross streets. Replacement work in Eureka Springs continued in 2021 and 2022 along Van Buren; Grand Avenue; Alexander, Breeding, Brush, Crockett, Main and Nut streets; and Douglas and Mill Hollow roads. To learn more about this project, visit blackhillsenergy.com/eureka.
Customers with questions may call 888-890-5554 or submit questions at blackhillsenergy.com/contact-customer-service. Customers are encouraged to visit blackhillsenergy.com/CustomerResources to find energy efficiency tips, bill payment assistance and other helpful information.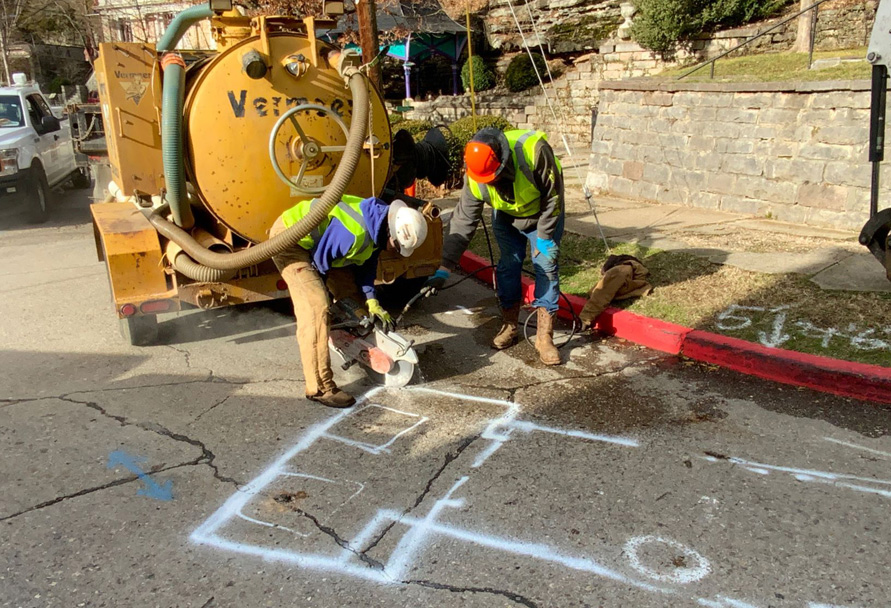 Black Hills Energy News
PUEBLO, CO. – Jan. 9, 2023 – Tomorrow (January 10) is National Cut Your Energy Costs Day and Black Hills Energy is taking this opportunity to encourage its customers to adopt an energy savings pledge as part of their New Year's resolution-setting this year. The purpose of the energy savings…

MOUNTAIN HOME, AR – Dec. 24, 2022 – Black Hills Energy technicians worked efficiently over the past two days and restored natural gas service to customers in Mountain Home. As of 2:30 this afternoon, nearly all of the 330 homes and businesses that lost natural gas on Dec. 23 have been restored.…

MOUNTAIN HOME, AR – Dec. 24, 2022 – With 30 technicians and team members working tirelessly as safely and quickly as possible to restore gas service to customers in Mountain Home, Black Hills Energy made considerable progress. By 12:40 a.m. Dec. 24, the company restored gas service to 211 customers…

MOUNTAIN HOME, AR – Dec. 23, 2022 – Immediately following restoration of system pressure in Mountain Home at approximately 8 p.m. this evening, technicians began the relighting process for our residential customers.  Thirty Black Hills Energy technicians and team members from across Arkansas with…