Apples and Efficiency in Cedaredge Colorado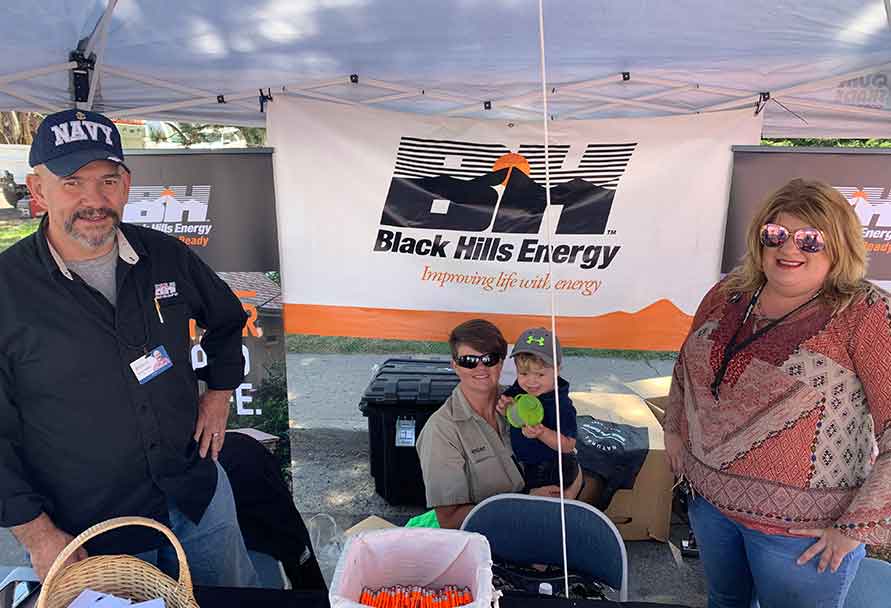 Cedaredge's Annual AppleFest was a major success for the Colorado Gas Energy Efficiency team…and delicious too!
The two-day festival celebrating the fall apple harvest brought over 250 vendors and more than 20,000 attendees together in western Colorado.
Black Hills Energy hosted a booth focused on energy efficiency, handing out residential energy efficiency kits, kitchen and bathroom aerators, and tons of Black Hills Energy giveaways! The popular event allowed the Black Hills Energy team to connect with community leaders, customers and potential partners in supporting growth in the region.
Thank you to Heidi and Ed for representing Black Hills Energy and supporting the Cedaredge community!