Black Hills Energy employee takes the plunge for Special Olympics | Nebraska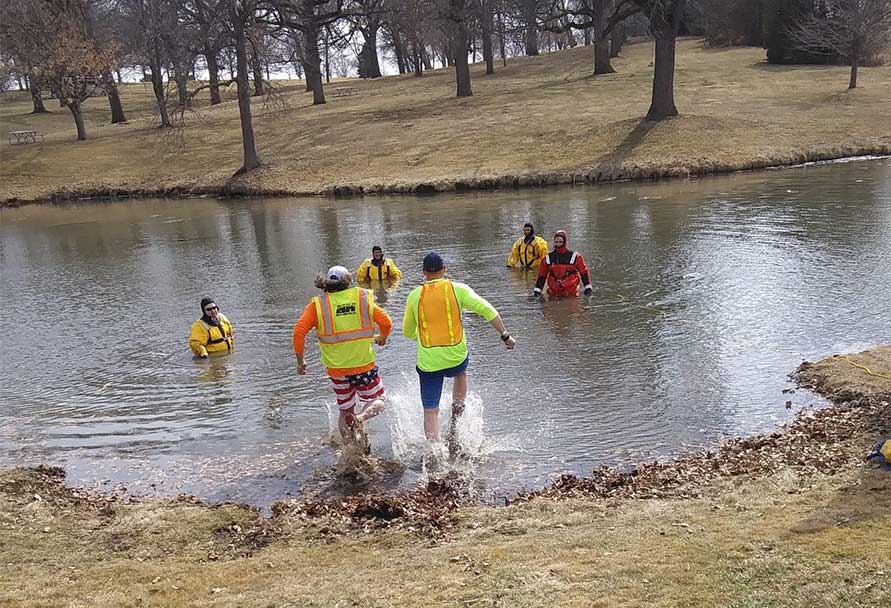 Spring may be here now, but the water was 38 degrees in mid-March when Black Hills Energy's Shane took the polar plunge into Wildwood Park Pond to benefit the Special Olympics of Nebraska.
With EMS and a dive team on hand, teams from throughout the community took a turn testing their courage and stamina running into the icy water. 
Shane's team raised $250, the SE District of Nebraska raised $2,000 and the state total for this one event was $215,000 donated to support the Special Olympics. Way to go Polar Plungers!
Thank you Shane for your sportsmanship and support for such a great cause.