A special message for our Cheyenne, Wyoming customers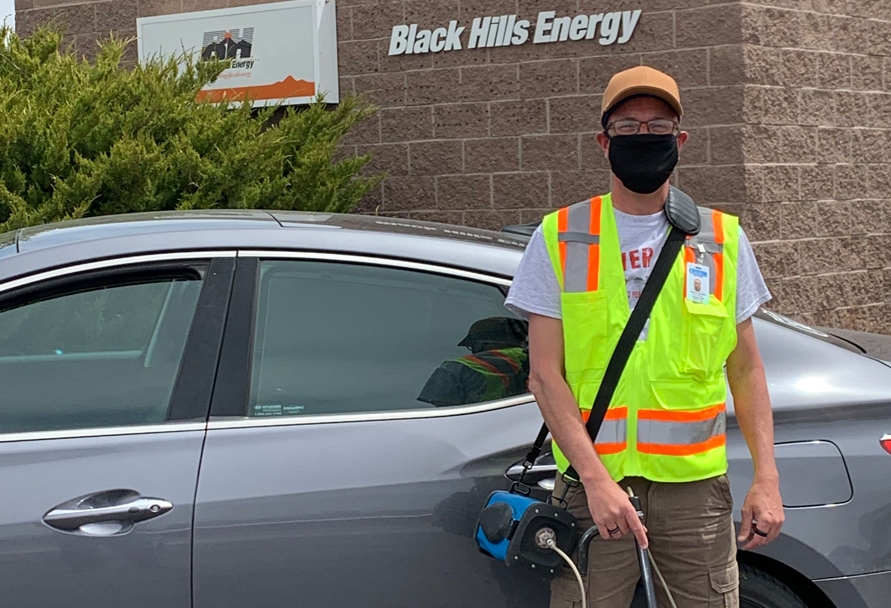 Black Hills Energy is currently conducting a natural gas leak survey in the Cheyenne area. The survey is a routine part of our safety standards and will be performed by a gas technician, contracted through Heath Consultants. Approximately 12,400 natural gas meter locations are included in the inspection plans.  
The inspections will be performed in various sections of Cheyenne and Laramie County using detection equipment designed to check for leaks on the natural gas system. The technician will survey the gas service lines in the subject area working to identify, document and communicate any gas issues found. 
Black Hills Energy will adhere to COVID-19 safety guidelines provided by the state of Wyoming and the Centers for Disease Control and Prevention. The contracted gas technician will be wearing a cloth face covering, and the technician will maintain safe social distancing both in the field and in public. 
The area for the leak survey includes:
Rural areas; west near Horse Creek Road, South of Road 215, areas south of Horse Creek Road and West of I-25.
Residential areas; Western Hills, neighborhoods east of I-25 to Powderhouse and East to Converse Avenue, and south of Pershing Boulevard to approximately 19th and Logan Avenue.