Kansas kicks off its United Way campaign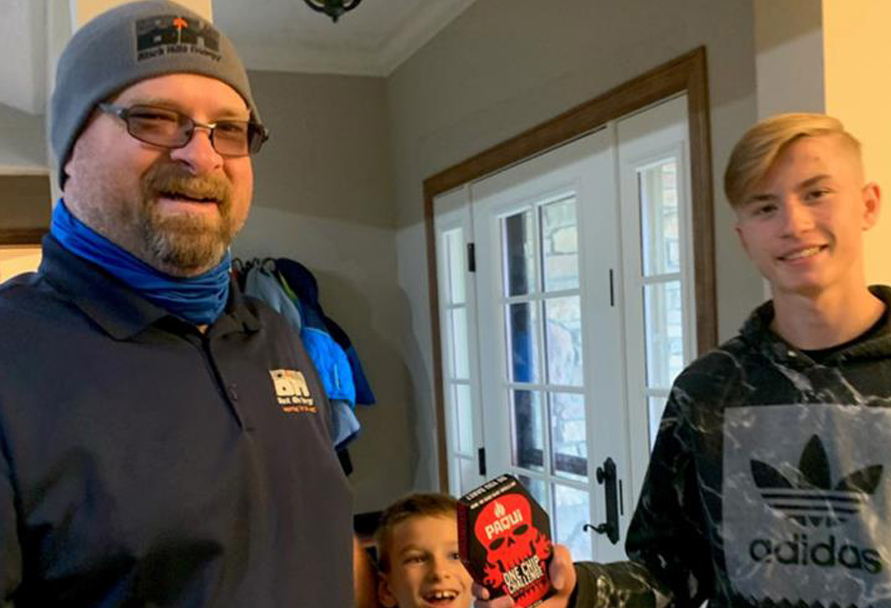 James Williams, Community Affairs Manager, Kansas
The Kansas team started its United Way campaign on Sept. 14. And this year, it's turning up the heat. The theme for 2020 in Kansas is "You're Essential."
Black Hills Energy employees are essential by providing warm meals to seniors through Meals on Wheels in Garden City.
They're essential by giving school supplies to kids in Lawrence.
They're essential by collecting food for the needy in Wichita.
And oh, by the way, they provide the energy that fuels our homes and communities.
To turn up the heat, Southwest Kansas Operations Manager Dennis Rohrbaugh has challenged his team. If they raise $7,000 and have 70% participation, he'll eat the world's spiciest potato chip over Zoom. Not to be outdone, Lawrence Manager Mario Gradillas has agreed to eat the world's spiciest sucker, and Wichita Manager Lon Meyer has agreed to do the Blazing Challenge from Buffalo Wild Wings if their fundraising and participation goals are hit.
---

Positive Energy
We partner with our communities and customers, providing the kind of energy that fuels those areas and the lives of those we serve. Feel free to share the stories and photos. Make sure to tag us on Facebook, Instagram, LinkedIn and Twitter.