Black Hills Energy rebate keeps Colorado drive-in hot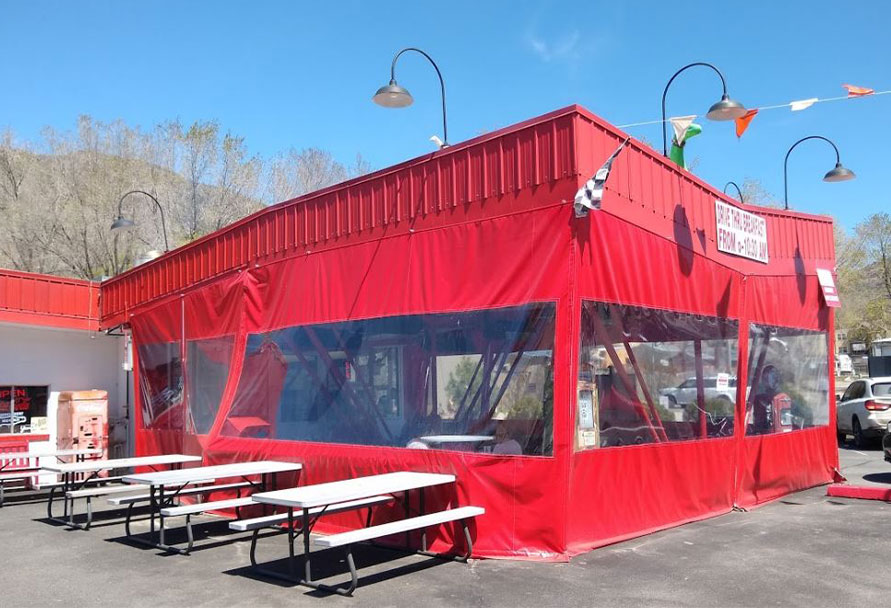 Who says you can't dine outside during a Colorado winter? A longtime Colorado drive-in restaurant got a boost to its business this winter thanks to the Black Hills Energy high-efficiency infrared heater rebate program.
Vicco's Charcoalburger Drive-In, located in Glenwood Springs, Colorado, since 1953, took advantage of the Black Hills Energy rebate program during the pandemic, installing infrared heaters to a covered outdoor space. The heaters created a year around dining opportunity for customers that is not only pandemic safe but comfortable and warm.
The rebate program helps to offset costs to business owners in purchasing heating equipment. But not only do business owners save on the cost of equipment, the natural-gas powered heaters are highly efficient which means a long-term savings to energy bills. Qualifying heaters range from 92% to 99% thermal efficiency.
By adding the infrared heaters to the covered outdoor seating at Vicco's Charcoalburger, owner Bart Victor increased his winter business. The drive-in's rebate was $3,150 with a savings of 3,500 therms.
We're excited to help our customers and communities prosper by making such profit-generating improvements more affordable. Click here to learn about the rebates available in your area.