One for the books in Tabor, Iowa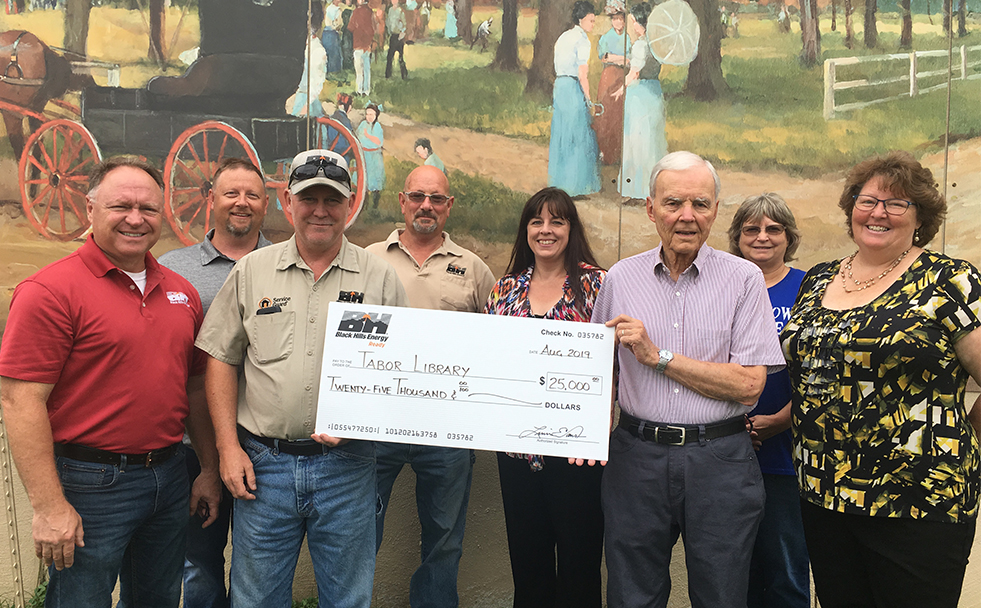 A little yellow house built in 1860 sits on a busy corner of Tabor Iowa and has served as the town library for decades. With only 800 square feet of safe usable space and two parking spaces, Library Director Dawn Miller began dreaming of a new facility that could become an integral part of the community and surrounding area. Dawn is not only spunky but tenacious and began working with city leaders to bring her dream to fruition. A hardworking group of hometown pride members, city officials and library board members began the process of plans, grants and drawings for a 7,000 square foot public library and envision center that will be energy-efficient, fully accessible and technologically advanced.
The Tabor Library serves several surrounding communities, three of which are served by Black Hills Energy. With STEM programming, elderly wellness sessions and school outreach programs this project was a perfect fit for our corporate giving strategies. The Black Hills Energy Foundation and Council Bluffs local contribution fund awarded this project $25,000 which raises the fundraising to 75% of goal. Construction will begin in Spring of 2020.