Wellington Boys & Girls Club Grows with Our Help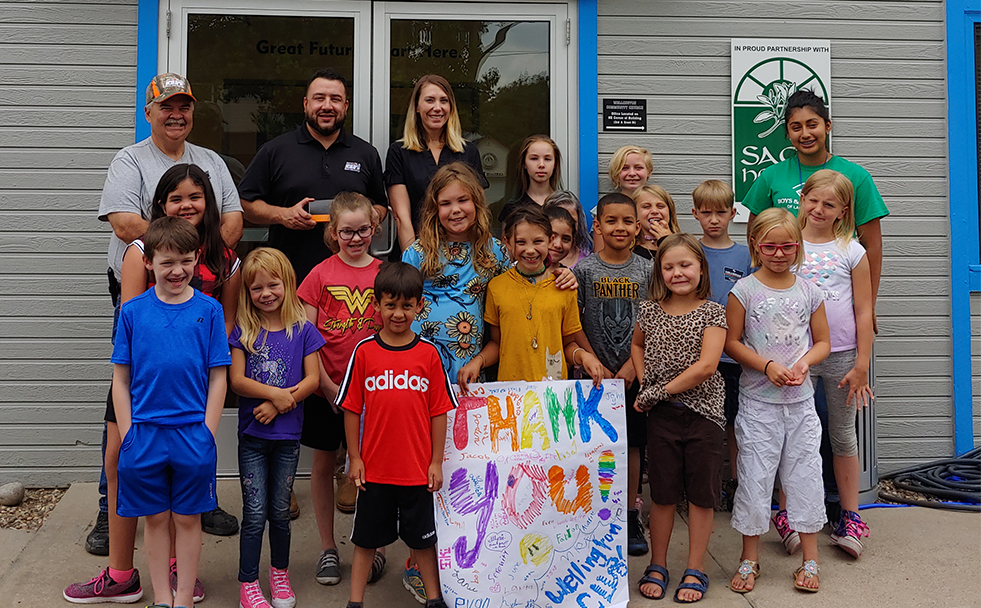 Demand was growing for the Boys & Girls Clubs of Larimer County in Wellington, but capacity at their 2,000 square foot facility in the northern Colorado town was already maxed. As the organization prepared to take over a 12,000 square foot building that included a gymnasium, kitchen and multiple classrooms, they needed help renovating the space. The Black Hills Corporation Foundation stepped in with a $20,000 donation, coupled with an additional $2,000 Colorado Gas contribution. The new facilities allowed the club to expand their services, and most importantly, eliminate their wait list. Now open, the new building provides a safe, supportive and fun space for children throughout the summer as well as the school year, and with only a $25 payment per year per child.
Earlier this summer, Executive Director Kaycee Headrick welcomed Senior Gas Technician David Pierson, Business Development Account Manager Israel Jaramillo and Community Affairs Manager Carly  to see the incredible facility and programming that the Black Hills Energy donations supported. A Rapid City native, Kaycee had been thrilled to discover Black Hills Energy as her gas provider in Wellington, and even more excited to find her hometown company willing to do so much to support her new community.