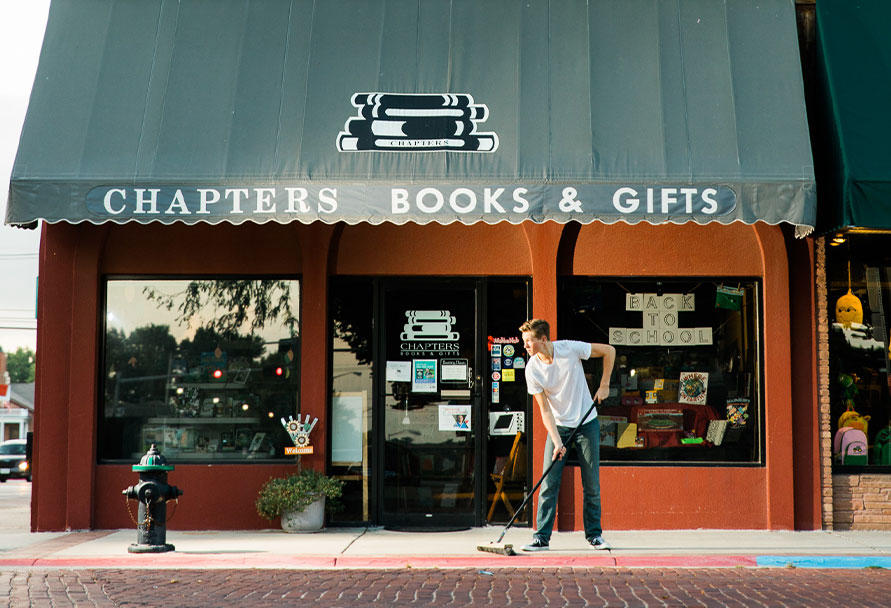 Supply chain and diversity
Every day, we strive to improve life with energy by strengthening our communities through growth and development opportunities. Realizing this goal means building strong partnerships with diverse businesses.
In 2020, we spent approximately $842 million with suppliers to support our utility operations to better serve our customers. Over 48% of that spend was completed with businesses within our 8-state service territory. We also remain committed to supporting the small and diverse local businesses in our communities. In 2020, our spend with small business, women and minority-owned businesses and other diverse suppliers represented 16% of our total dollars spent. We recognize the value of not only supporting diverse businesses, but also integrating that diversity into our organization. For example, we partner with a local non-profit to provide meaningful employment to adults with disabilities while providing the benefit of onsite food service to our employees.
Black Hills Corporation is committed to safety, diversity, environmental leadership, social responsibility and ethical business practices. These fundamental values ensure that the decisions we make today are the right decisions for tomorrow. We expect our suppliers of goods and services to adhere to these fundamental values and apply them to how they do business. Our Supplier Code of Conduct describes our expectations in more detail.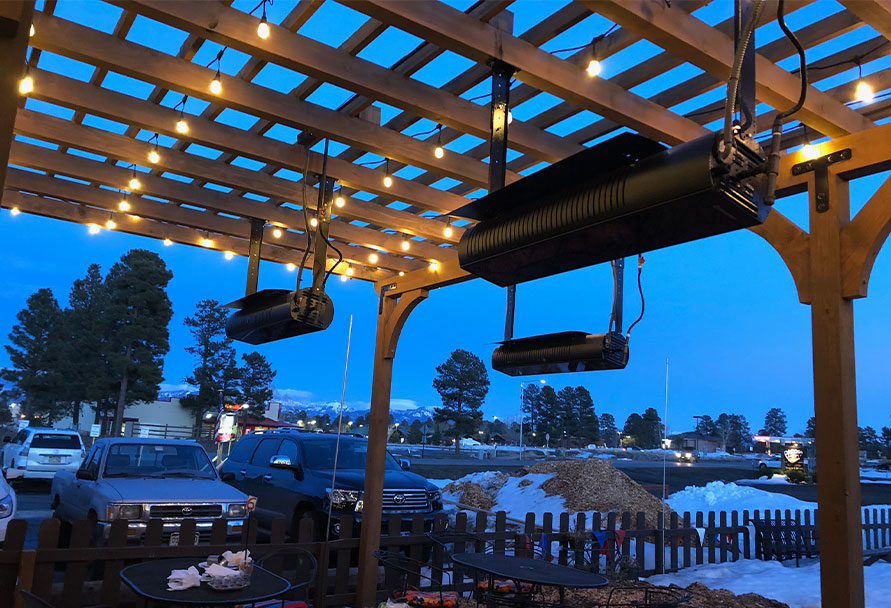 Investing in infrareds helps local businesses push through the pandemic
The pandemic strained businesses of all kinds, but the restaurant industry faced particular challenges, including social distancing requirements that limited customer numbers. A brewery in Pagosa Springs, Colorado, found a way to thrive despite those challenges, utilizing Black Hills Energy's rebate program to make it happen.
Direct economic impact
Our social impact creates economic value within our local communities. By providing jobs and benefits to our employees, by paying taxes, community giving and purchasing goods and services to maintain and upgrade our vast network of electric and natural gas system infrastructure, we play a critical role in our communities' ecosystem. In 2020 our direct economic impact was estimated at $1.38 billion.
Financial performance
We celebrated 137 years of delivering energy to customers in 2020, a testament to our long-term strategy and financial strength. Sustaining Black Hills Energy into the future requires solid financial performance to provide the necessary capital to invest in our customers and communities. Our financial results in 2020 reflected our ongoing investments to better serve our customers and support their increased demand for energy. For 2020, we reported earnings per share from continuing operations, as adjusted, of $3.73,* near the upper end of our guidance range for the year. Results were driven by strong operational execution, disciplined cost management and fair returns on invested capital.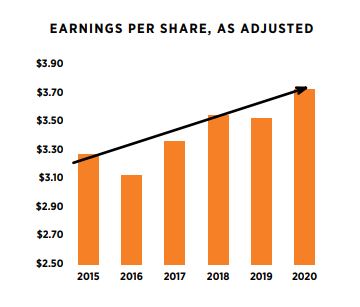 We celebrated a major milestone with our shareholders in 2020 when we completed the 50th consecutive year of dividend increases after we increased our dividend by $0.12, or 5.9%, to $2.17 per share. This is the second longest track record in the natural gas and electric utility sector and speaks to the leadership, vision and perseverance of our company. We are equally proud that the company has paid dividends to our shareholders every year since 1942, or 78 years, another illustration of our resiliency and commitment to creating sustainable value for our shareholders.
Capital investment

In a year challenged by the pandemic, our team successfully executed our customerfocused capital investment program, prudently deploying $755 million in 2020 to improve the safety, reliability and resiliency of our extensive electric and natural gas infrastructure systems, while also expanding our renewable energy offerings.
Our long-term, programmatic approach to planning and prioritizing resources forecasts capital investments of more than $3 billion in 2021 through 2025 to further enhance the safety and reliability of our infrastructure and meet our customers' growing energy needs.