Things heat up for a Colorado brewery with help from our rebate program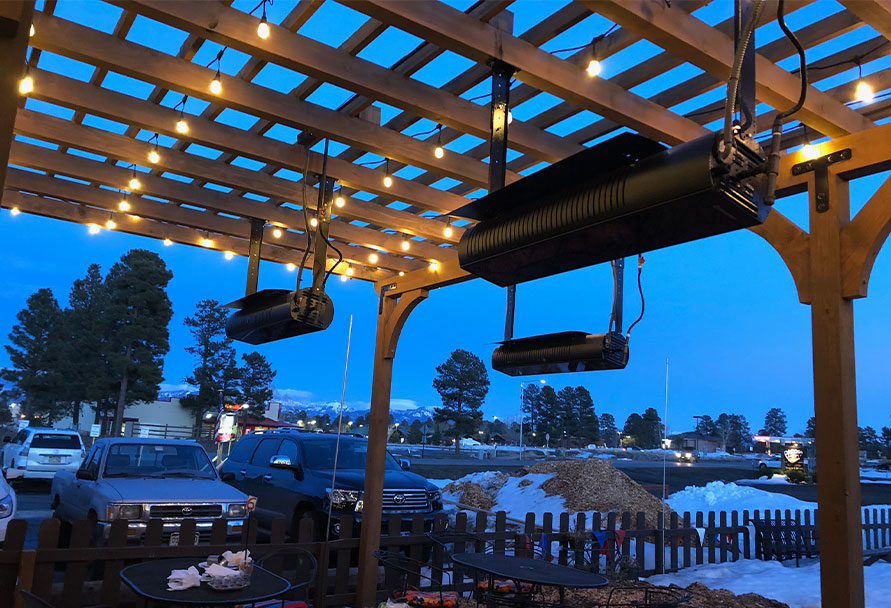 The pandemic strained businesses of all kinds, but the restaurant industry faced particular challenges, including social distancing requirements that limited customer numbers. A brewery in Pagosa Springs, Colorado, found a way to thrive despite those challenges, utilizing Black Hills Energy's rebate program to make it happen.
Pagosa Brewing and Grill added a pergola and eight infrared heaters to its outdoor patio space, increasing capacity by 50 seats during the cold winter and spring temperatures. 
Project costs were $8,422. Luckily for Pagosa Brewing, their Black Hills Energy rebate for the project came in at $6,300. In less than one month, the business had recouped its costs thanks to the increased customer numbers.
Our new Black Hills Energy high efficiency infrared heater rebate program can help offset the costs to make outdoor dining comfortable year-round, covering up to $787 of the cost to purchase an infrared heater. Infrared heating is a creative way to keep outdoor customers warm and happy in parts of the country where cold winter temperatures are the norm. Black Hills Energy is excited to help our customers and communities prosper by making such profit-generating improvements more affordable.

In addition to saving on the cost of the equipment, the natural gas-powered heaters are highly efficienct, with qualifying heaters ranging from 92 to 99 percent thermal efficiency.

If you, or someone you know, would like to take advantage of this program please contact 888-391-8702 or BlackHillsSBDI@franklinenergy.com before purchasing equipment. This program is available to all commercial customers.
Visit energy-savings.com to see all of our rebates for your home or business.