Ambassadors take to the ice to raise money for local nonprofits in South Dakota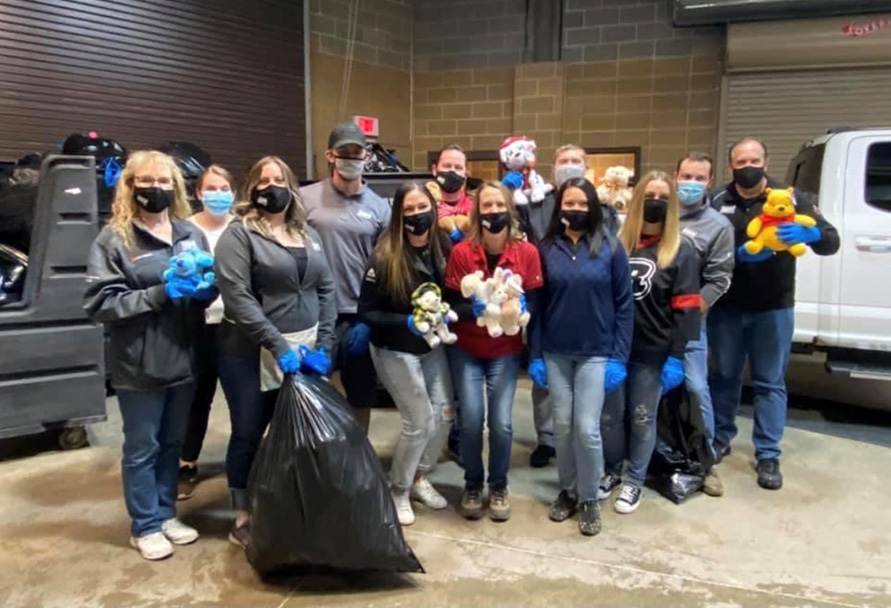 Our South Dakota Ambassadors laced up their skates earlier this month to support the Rapid City Rush's Teddy Bear Toss and Chuck-A-Puck, raising $7,500 from fans with Black Hills Energy matching another $7,500.
The money raised will support organizations in the community, including CASA, the Boys & Girls Clubs in three local communities, Fork Real Community Café and Special Olympics.
The Teddy Bear Toss is a tradition in the hockey world. Teams encourage fans to toss stuffed animals onto the ice at designated times. The toys are then collected and donated to area nonprofits. This event depends on volunteers who are willing to collect the toys from the ice, and that's where the South Dakota Ambassadors came in.
The Ambassadors also sold pucks for Chuck-A-Puck, a fundraiser in which fans purchase pucks from volunteers who make the rounds through the lobby and arena seating. Chuck-A-Puck participants are then invited to throw their pucks onto the ice during the designated time in an effort to hit the target. Half of the proceeds from the Chuck-A-Puck go back to the team while the remaining 50% benefit nonprofits.
Adding to the excitement of the night, four Black Hills Energy employees also participated in the puck drop to start the game.
We are proud of our South Dakota Ambassadors who give of their time and talents to support our community.
We partner with our communities and customers, providing the kind of energy that fuels those areas and the lives of those we serve. Feel free to share the stories and photos. Make sure to tag us on Facebook, Instagram, LinkedIn and Twitter.