Arkansas team helps fill backpacks for kids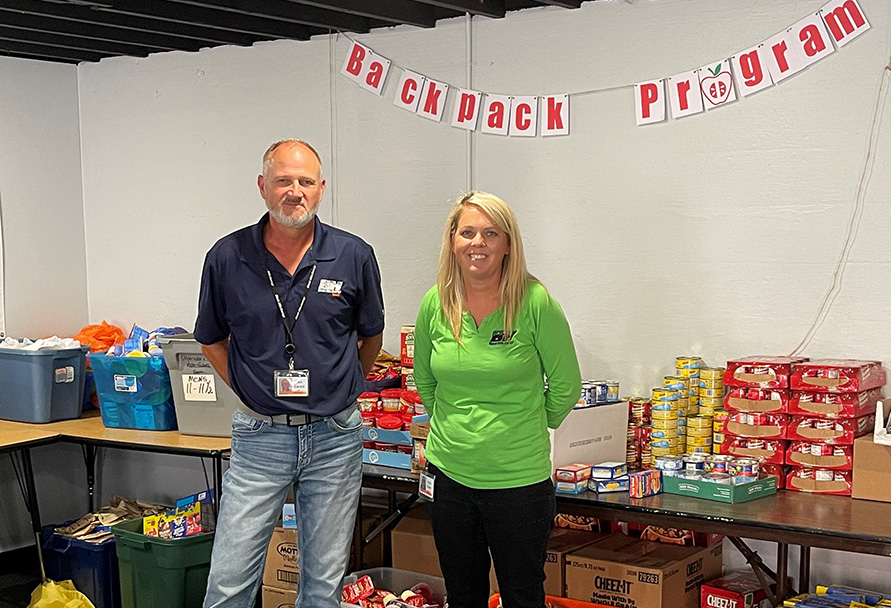 For some students, school means not only getting an education but getting meals as well. When classes are out for the weekend or holidays, those students may just go without.
That didn't sit right with our employees in Harrison, Arkansas, but the team saw a way to help. They collected and made donations of food items valued at $100 to the Harrison Backpack Program. Each week, about 200 backpacks stuffed with food are distributed to Harrison School District students in need.
Ambassador Mindy and Construction Supervisor Sam had the honor of dropping off the donations to the Backpack Program.
We partner with our communities and customers, providing the kind of energy that fuels those areas and the lives of those we serve. Feel free to share the stories and photos. Make sure to tag us on Facebook, Instagram, LinkedIn and Twitter.