Arkansas team members named Outstanding Class Member in leadership program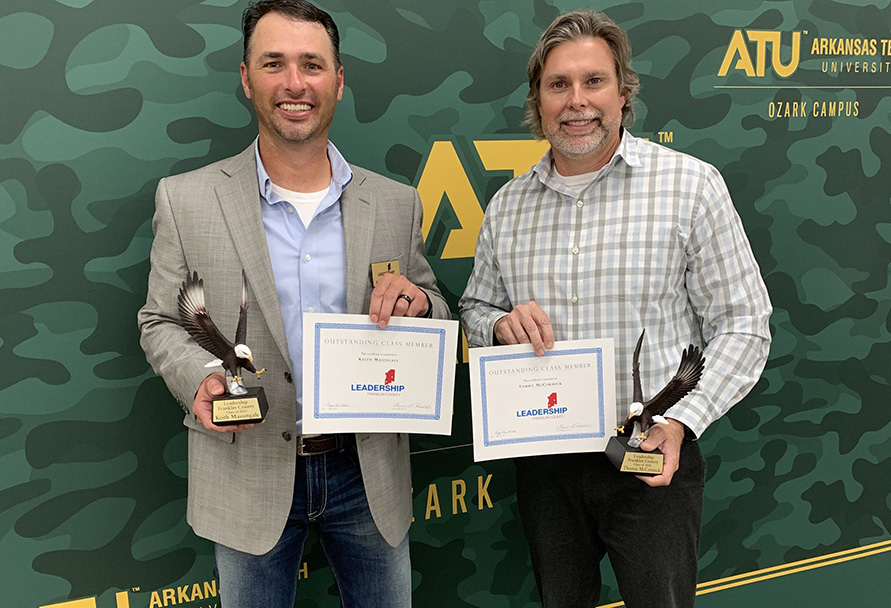 Two employees in Ozark, Arkansas, recently completed Leadership Franklin County, earning extra kudos from their classmates.
Tom is an operational division manager and Keith is operations supervisor. They graduated from the program May 26.
Based at Arkansas Tech University-Ozark Campus, Leadership Franklin County develops current and emerging leaders to work together to serve the county and surrounding area. The 10-month development program is an experiential curriculum. Participants explore the history and culture of Franklin County, identify and examine important issues relevant to the community and become active agents of positive change. They also network with diverse leaders and participate in team building to achieve common goals.
Tom, a 2020 graduate whose graduation was delayed due to the pandemic, and Keith, a 2022 graduate, were both selected Outstanding Class Member from their groups.
We partner with our communities and customers, providing the kind of energy that fuels those areas and the lives of those we serve. Feel free to share the stories and photos. Make sure to tag us on Facebook, Instagram, LinkedIn and Twitter.