Black Hills Energy helps train three dozen first responders in Nebraska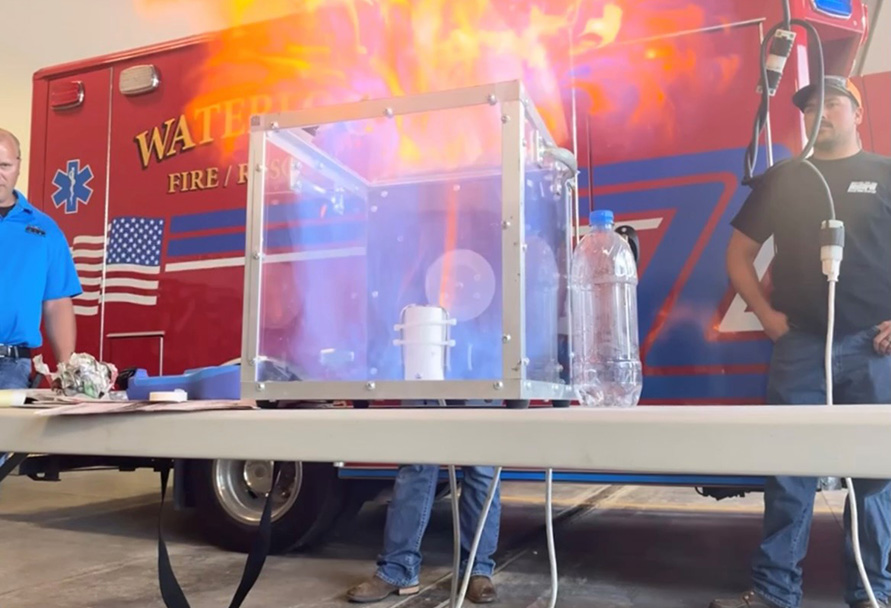 During 2020, our team in Nebraska sorely missed natural gas safety and emergency response training for first responders.
After all, training is essential for our partners to understand when and how to react. This is particularly true following the surge of young people signing on as volunteer firefighters in Waterloo and Valley.
Papillion supervisors Dave and Meredith worked with Waterloo Fire Capt. Paul and Valley Assistant Chief Vince Sunde to organize joint training this summer for about three dozen volunteers. Several technicians assisted as well.
Following a presentation about Black Hills Energy's system and best practices, volunteer firefighters practiced laser methane gas leak detection with the LZ-30. 
"By partnering with our local communities and volunteers, we're able to continue to build relationships, while providing the most up-to-date training to our first responders," Chase said. "We want to ensure the men and women who selflessly serve our communities have the tools and knowledge to conduct their duties in the safest manner possible."
"Many of the Black Hills Energy technicians who assist with training work or live in the very communities that we are providing training for and having a familiar face during an emergency situation can be a great relief for our first responders."
We partner with our communities and customers, providing the kind of energy that fuels those areas and the lives of those we serve. Feel free to share the stories and photos. Make sure to tag us on Facebook, Instagram, LinkedIn and Twitter.