Black Hills Energy safety experts take their message and demo on the road to educate Spearfish, South Dakota, city employees.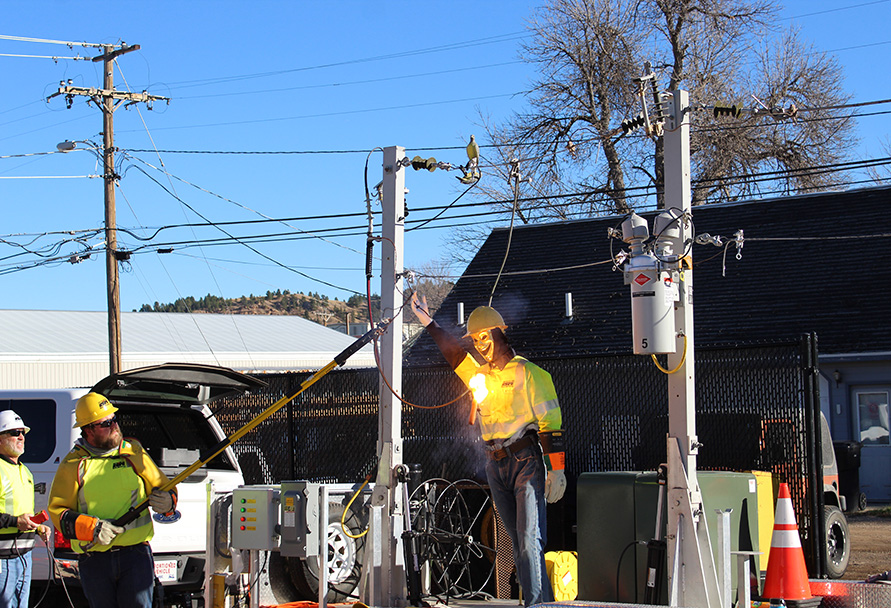 Safety culture is a priority at Black Hills Energy, and its important to Mayor Dana Boke and city leaders at the City of Spearfish as well. In support of the community's safety culture efforts, a team of employees from Black Hills Energy conducted a full day of safety presentations for the Spearfish city employees in early November.
 The safety training included Randy, manager of electrical training, presenting on outdoor high-voltage safety scenario using the electric safety demonstration trailer. Randy and Northern Hills Line Mechanic Alex Duprel presented a series of high voltage hazards around power lines and what to do to avoid injuries.
The second training session featured Jonathan, safety manager, presenting safety facts, equipment and tips around "Trips, Slips and Falls."  2020 has been a challenging year for many of us, however, we continue to stay focused in our goal of a safety culture that is the best in the Black Hills region.
We partner with our communities and customers, providing the kind of energy that fuels those areas and the lives of those we serve. Feel free to share the stories and photos. Make sure to tag us on Facebook, Instagram, LinkedIn and Twitter.