Can Care-A-Van food collection campaign a huge success in Nebraska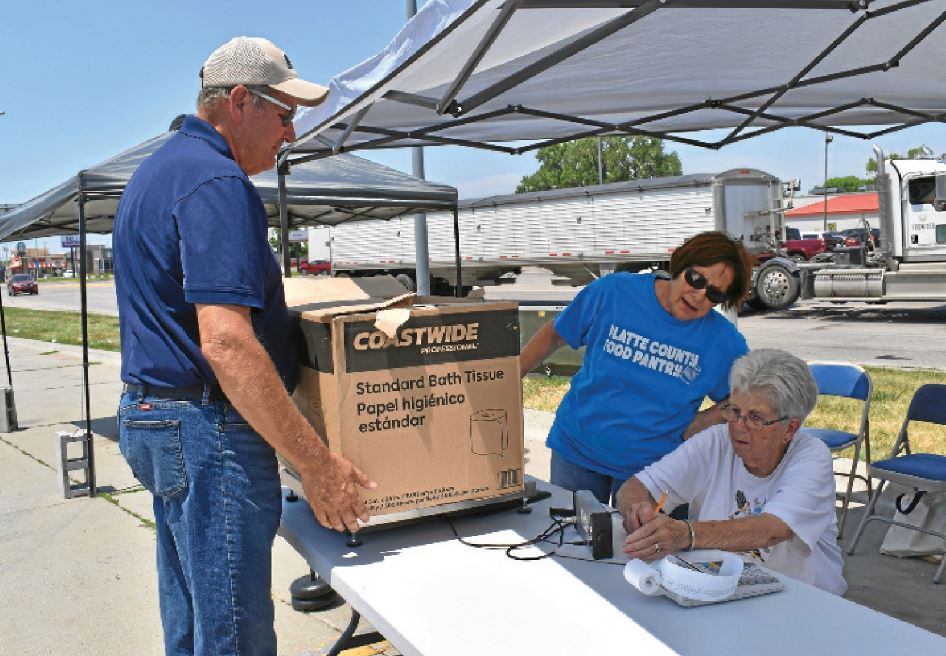 More than 205,360 pounds of food was collected this year in Nebraska's Can Care-A-Van drive. Organized by the CBS affiliate in Lincoln, Nebraska, the collection drive has been sponsored by Black Hills Energy for seven years.
The Can Care-A-Van collects food to help stock shelves at local food pantries. The 2021 campaign ran from June 14-18 and included stops in the Nebraska cities of Neligh, Sutton, Superior, Ainsworth, Ord, Crete, Geneva, Grand Island, York, Columbus, Nebraska City, Lexington, Atkinson and Thayer.
With so much unknown in this pandemic recovery year, there was no way to gauge how communities would respond. What a thrill to see goals surpassed! For example, organizers hoped to collect 1,000 pounds of food in Atkinson. They surpassed that goal, collecting 1,500 pounds for Atkinson Stuart Food Pantry.
"Now more than ever, our communities need a hand up, and we are happy to be part of a longstanding, impactful tradition like the Can Care-A-Van that has and continues to help provide food security across the state," said Kevin Jarosz, vice president of operations in Nebraska.
In addition to donating items themselves, Black Hills Energy team members also volunteered to collect and organize donations. Others who live in and serve communities which were not designated as 10/11 Can Care-A-Van collection sites were still determined to make a difference. Ambassadors organized drives within their offices and donated the items to local pantries.
We partner with our communities and customers, providing the kind of energy that fuels those areas and the lives of those we serve. Feel free to share the stories and photos. Make sure to tag us on Facebook, Instagram, LinkedIn and Twitter.