Celebrating historical Springdale community college gift in Arkansas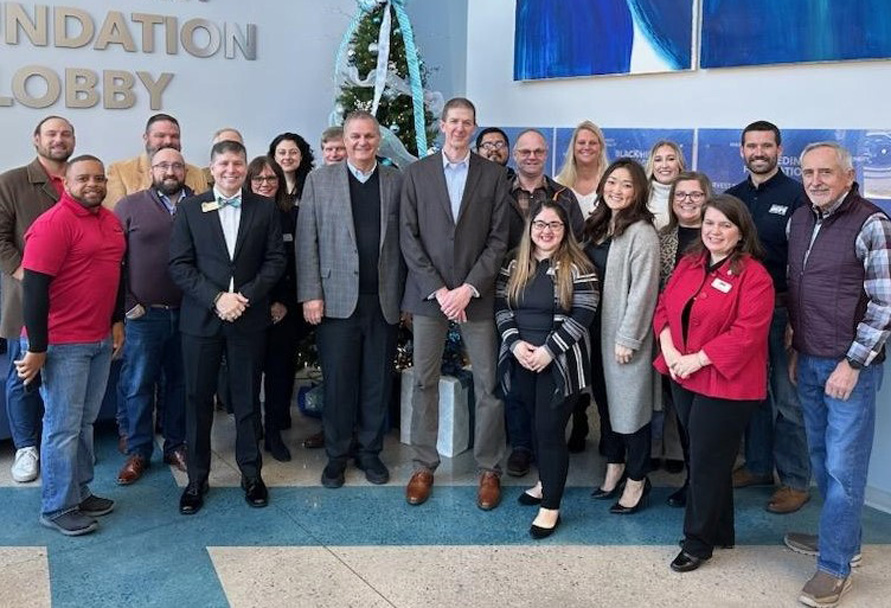 The Arkansas team hosted the Springdale Chamber of Commerce Morning Brew, a networking breakfast, at the NorthWest Arkansas Community College (NWACC) - Washington County campus.
Chad Kinsley, vice president of gas operations in Fayetteville, announced that this year Black Hills Energy completed a five-year, $125,000 pledge to support the new Washington County campus. This is among the top four charitable donations in our company's foundation history going back to 2008. This is the largest gift we have made in Arkansas.
Chad thanked NWACC administrators, faculty and staff for all they do to support students in our service area. He also recognized the chamber staff for their continued partnership with us and efforts to support business and industry in the Springdale community.
Our team enjoys supporting and volunteering at several chamber events each year. We have a longtime chamber ambassador on our team and once again participate in the chamber's leadership program. Dr. Dennis Rittle, NWACC president, presented Chad with a token of recognition for this significant gift.
Nearly 20 Black Hills Energy team members were on hand for this special event. We were joined by Springdale Mayor Doug Sprouse; Rich Davis, a former Black Hills Energy employee who was a leader in planning the gift; and a very large crowd of Springdale community leaders. This was a great way to end the year celebrating public/private community partnerships that strengthen our communities.