Leaving a leafy legacy in South Dakota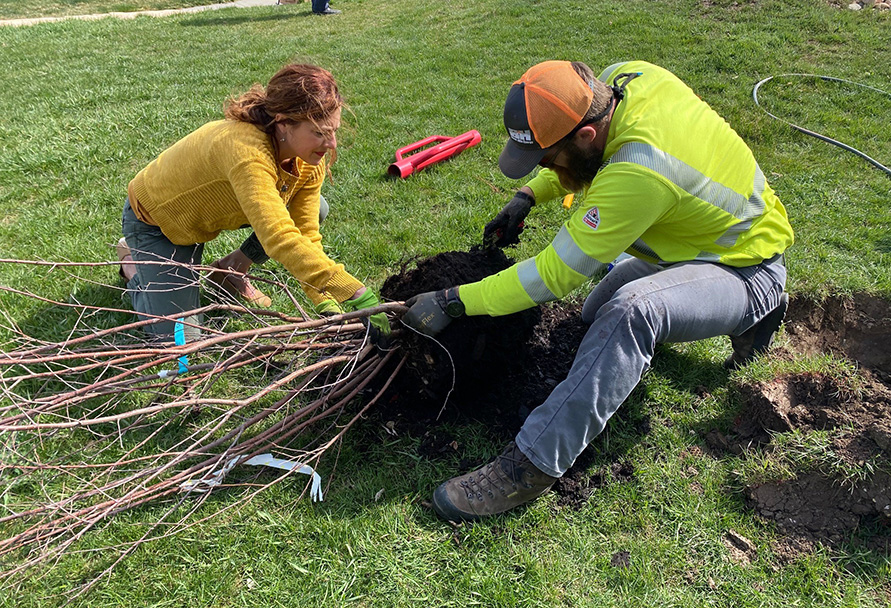 Planting a tree is a great way to leave a leafy legacy. Arbor Day was a special day marked with tree-planting events in three of our communities. We purchased the trees to celebrate its 20th anniversary of making legacy gifts across the communities we serve.
In Rapid City, South Dakota, we planted three river birch trees in the yard of the historic McGillicuddy House, the 1880's home of the community's first mayor which is currently under restoration. In Hot Springs, South Dakota, a birch was planted at the Mueller Community Center during that community's home and garden show. And in Newcastle, Wyoming, we partnered with the city's Arbor Day Committee to plant two snow crab and a linden tree in the community's city park.
The legacy benefits of trees continue to grow, just as the trees grow over time. Trees clean our air and water, improve physical and mental health and beautify our communities. According to the Arbor Day Foundation, one large tree can provide a day's supply of oxygen for up to four people. In one year, a mature tree will absorb more than 48 pounds of carbon dioxide from the atmosphere and release oxygen in exchange.
In addition to tree plantings, we also gave away more than 800 trees to customers on Earth Day in April as part of our eight-year partnership with Energy Saving Trees program of the Arbor Day Foundation.
We partner with our communities and customers, providing the kind of energy that fuels those areas and the lives of those we serve. Feel free to share the stories and photos. Make sure to tag us on Facebook, Instagram, LinkedIn and Twitter.