Manchester, Iowa team supports everyday hero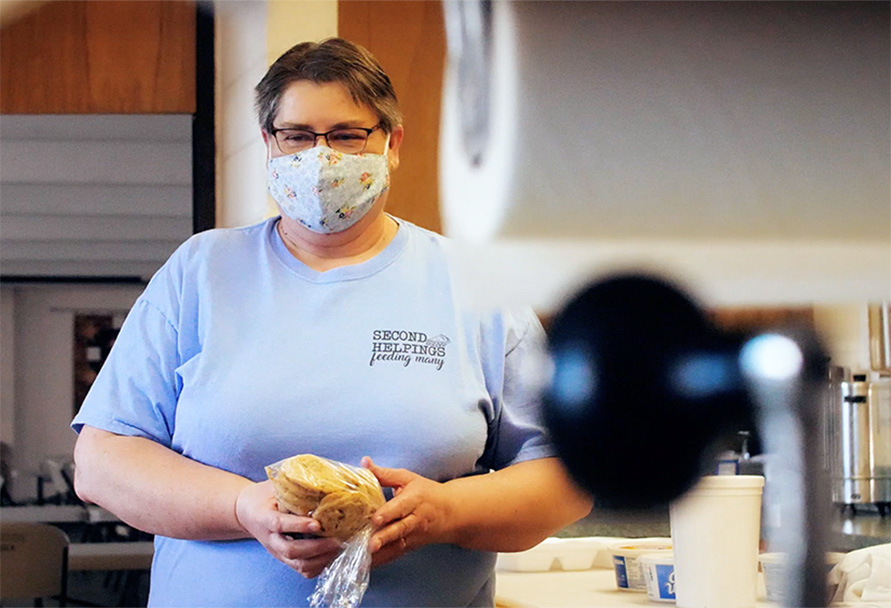 The Manchester team recently nominated Tina Mead of Manchester, Iowa, for an American Red Cross Everyday Hero award. Tina leads Second Helpings, an organization that serves food to those in need through the power of volunteerism. On average, Tina and her team serve 150 meals each week. They continued this important work even when many other organizations were limited due to social distancing restrictions.  The Manchester team contributed financially to the Second Helping project and were very impressed with Tina and her commitment to helping the community during COVID-19.
To learn more about Tina, watch her award recognition during the Red Cross Everyday Heroes virtual event in March. You will find Tina at the 7:10 mark.
We partner with our communities and customers, providing the kind of energy that fuels those areas and the lives of those we serve. Feel free to share the stories and photos. Make sure to tag us on Facebook, Instagram, LinkedIn and Twitter.