Nebraska crew helps build dream home
Kelly Garcia, a single mother of two young children in Columbus, Nebraska, never thought she would be a homeowner. Kelly grew up in a trailer park and says she never had a stable "forever" home.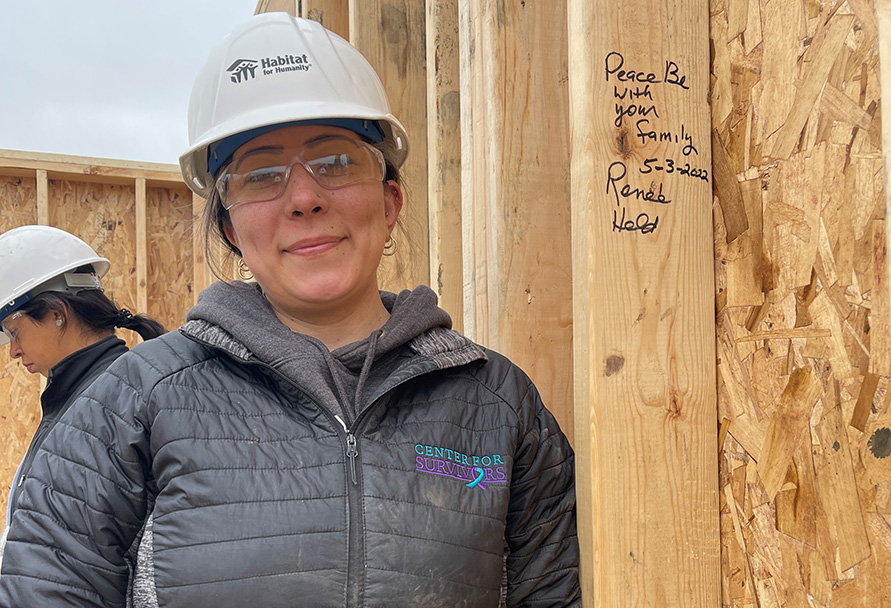 Soon, though, Kelly and her children will have a house to call their own – thanks in part to a team of Black Hills Energy employees from our Columbus office.
The Garcias' 1,200-square-foot home in the Habitat for Humanity New Hope 2 division will be finished later this summer.
"When I told the kids we were getting a home, the first thing my son asked was if he could get a dog finally. He is so excited to be able to ride his bike along our street," Kelly said. "To be able to say the home is actually ours is something I never thought would be possible. I'm so grateful."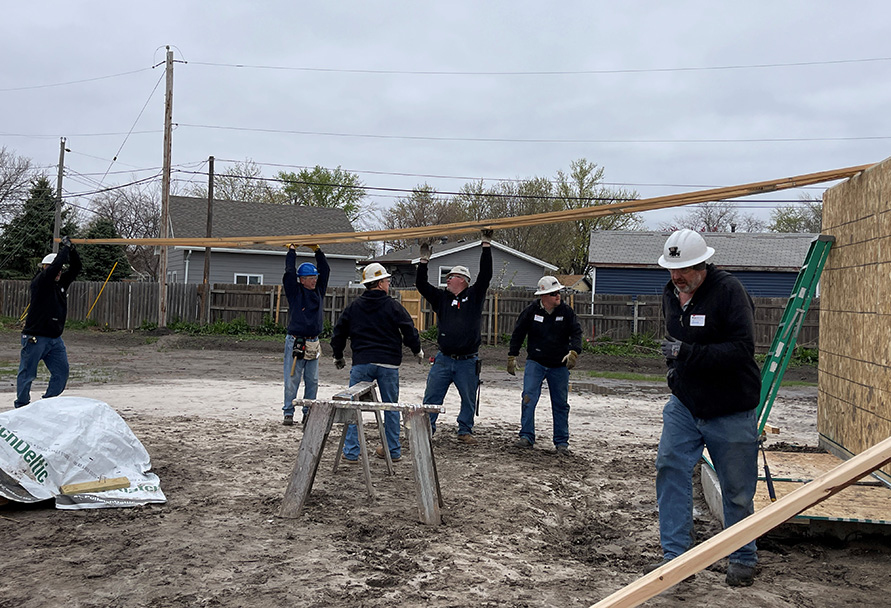 In order to meet the mid-summer construction deadline, Habitat for Humanity organized a "Blitz Build" the first two weeks of May. During this time, a foreman was brought in to oversee daily construction and manage a rotating group of volunteer teams. Normally, construction is only done on weekends.
Ten Black Hills Energy employees volunteered during the Blitz Build to help make Kelly's dream home come to life. They wrapped the exterior of the house and installed the roof trusses – not an easy feat using only manpower. 
John Crouch, a senior gas technician, was one of those volunteers. "It feels great to be able to get out into the community to give back," he said. "I don't know how much I actually helped, but I had a lot of fun with the other Black Hills Energy volunteers. I don't see the rest of our team that much working in a different area most of the time. I even learned some new things about homebuilding."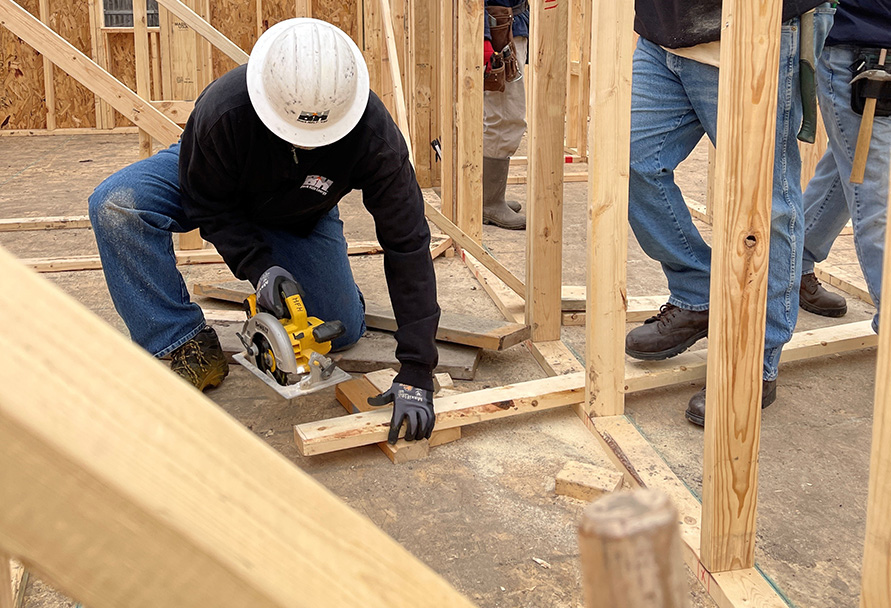 In addition to volunteer support, Black Hills Energy will make a substantial in-kind donation to Habitat for Humanity that includes running gas lines to the housing addition as well as providing new gas furnaces and water heaters for each home Habitat builds in the development – a donation worth more than $50,000.
Gas Operations Supervisor Danny Willets is a Columbus Habitat for Humanity board member and avid supporter of community building through access to affordable housing. He championed this partnership and donation. 
"Having a safe, affordable home of your own is something we all deserve," Danny said. "The truth is though, it's not always possible for a lot of people -- especially now with home prices increasing so drastically. Habitat for Humanity helps to create beautiful houses that individuals can be proud to call home and makes the dream of home ownership attainable through business partnerships and requiring some sweat equity from the homeowner. Partnering with this great organization just makes sense." 
Congratulations to the Garcia family on their new home!
We partner with our communities and customers, providing the kind of energy that fuels those areas and the lives of those we serve. Feel free to share the stories and photos. Make sure to tag us on Facebook, Instagram, LinkedIn and Twitter.