Nebraska employees donate to volunteer fire departments
This spring, two large wildfires burned over 150,000 acres in southwest Nebraska.
Communities were evacuated and more than 70 volunteer fire departments responded. Our team there went the extra mile to monitor our system and keep energy flowing; but many employees also served as volunteer firefighters. Some traveled from across the state to help while others came from across the street.
As in many places, the drought has increased fire danger and left open spaces prone to burning. In Nebraska, the weight of fire response in some areas falls on volunteer organizations with limited budgets. When equipment is lost and gas prices climb, it adds stress to each call. In order to play a small part in helping volunteer fire departments continue their work, the central Nebraska team donated $2,500 to a joint fund that assists departments who responded to the fires.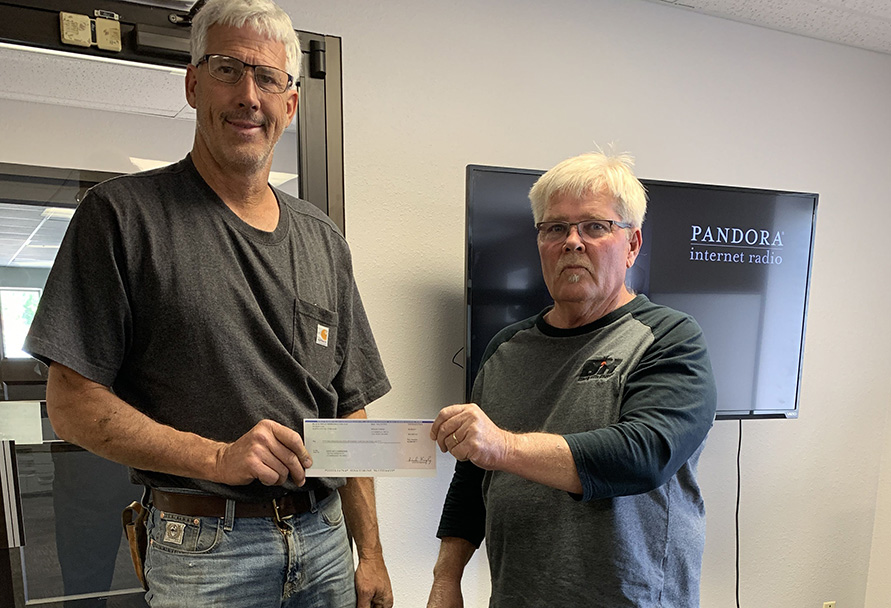 We partner with our communities and customers, providing the kind of energy that fuels those areas and the lives of those we serve. Feel free to share the stories and photos. Make sure to tag us on Facebook, Instagram, LinkedIn and Twitter.