Nebraska firefighters attend gas safety training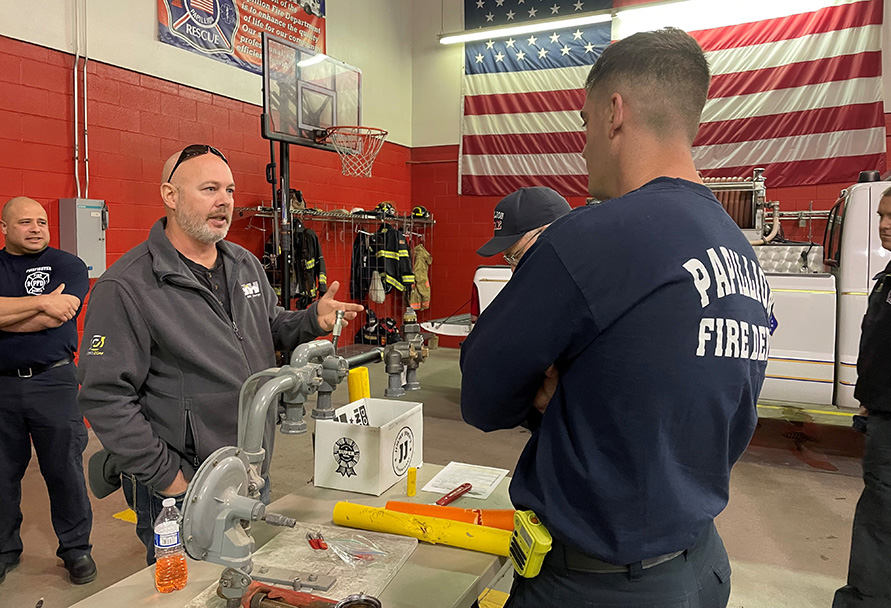 Our Operations team in Papllion, Nebraska, recently led safety training for the Papillion-LaVista fire department, providing an opportunity to review damage prevention practices and discuss shut-off procedures as well as share information about the Black Hills Energy system at large.
The training was led by Papillion Operations Supervisors Dave and Meredith, Ambassador Scott and lead gas technician Erich with support from other gas techs from the Papillion office. The training included one hour of classroom instruction followed by an hour of hands-on demonstrations.
The presentation included a review of meter hazards, clarification of roles and responsibilities of Black Hills Energy technicians and firefighters when responding to an emergency, and how to safely handle meter shut-offs. Nearly 70 firefighters participated in the safety training, which was held over three days.
"Black Hills Energy and local fire departments are both responding to incidents and it's important for everyone to be on the same page regarding roles and responsibilities," Eric said. "Being able to host a comprehensive safety training like this with the Papillion-LaVista fire department was a great opportunity to not only stress the seriousness of gas leaks and make sure that everyone was properly trained on shut-off procedures, but served as a positive way to build a stronger relationship with the fire department and open the door to future trainings."
A highlight of the training was demonstration of the LZ30, a small hand-held laser that can detect gas from a much safer distance – as far as 100 yards away – than the widely used Combustible Gas Indicator (CGI), which must be much closer to detect a gas emission.
Both groups agreed that the educational opportunity was extremely helpful and hope to partner for training again.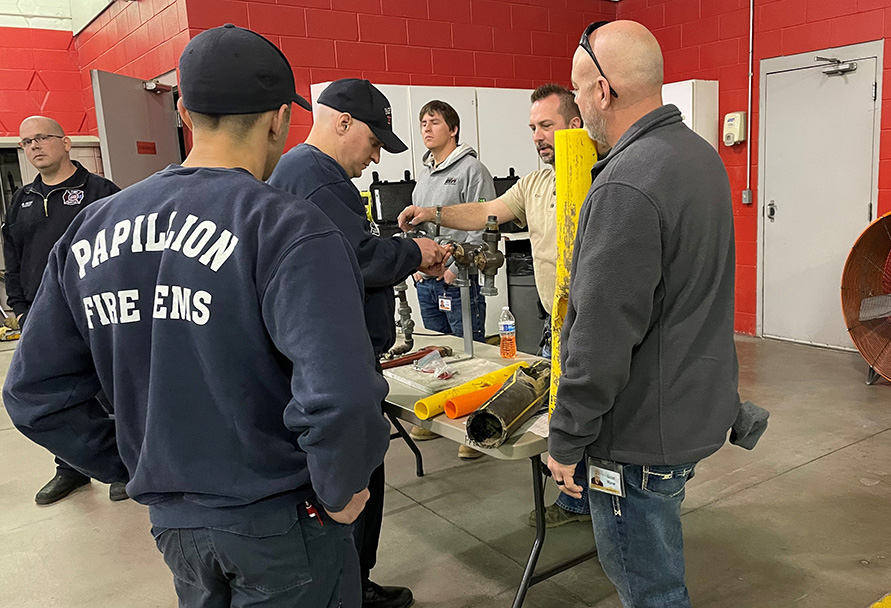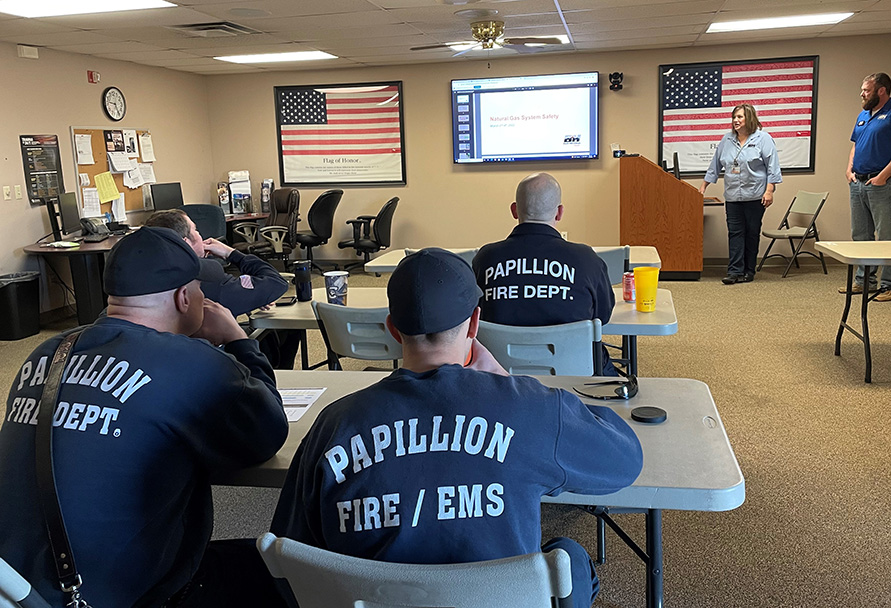 We partner with our communities and customers, providing the kind of energy that fuels those areas and the lives of those we serve. Feel free to share the stories and photos. Make sure to tag us on Facebook, Instagram, LinkedIn and Twitter.