Nebraska team brings energy to wildfire fight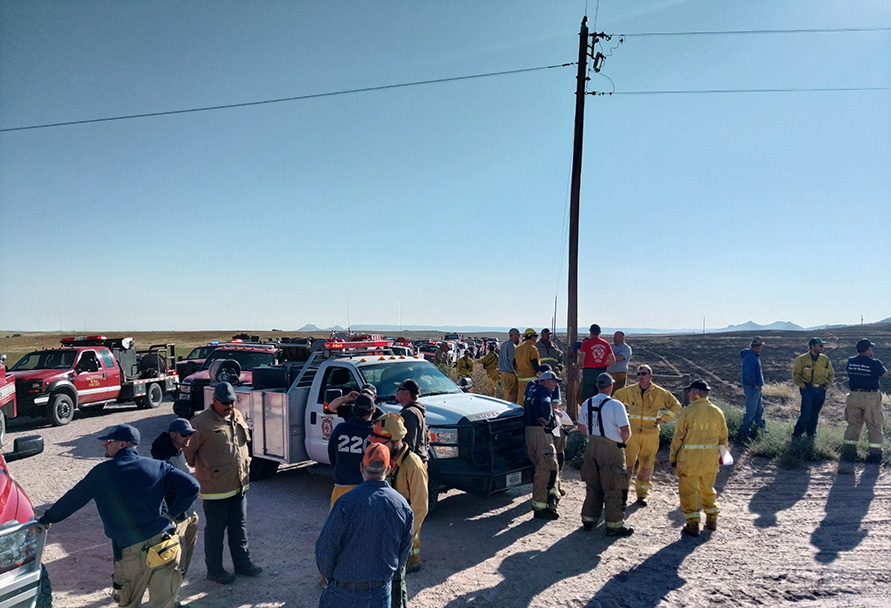 When wildfires wreaked havoc in the Nebraska Panhandle region recently, members of our Black Hills Energy Nebraska team brought their personal energy to the fight.
Many employees serve as volunteer firefighters and EMTs in their communities, logging hundreds of hours each year to keep people and property safe. So, when a call went out across the state of Nebraska for mutual aid, our people didn't hesitate to step up.
Two team members even traveled four hours west to volunteer - Jerome, a technician with Nebraska Gas in Kearney, and Nick, an ag marketing support specialist in Wood River.
Thank you to all volunteer emergency responders for their energy and efforts to keep our communities safe. 
We partner with our communities and customers, providing the kind of energy that fuels those areas and the lives of those we serve. Feel free to share the stories and photos. Make sure to tag us on Facebook, Instagram, LinkedIn and Twitter.