Nebraska team brings home second place spirit award at Yorkfest parade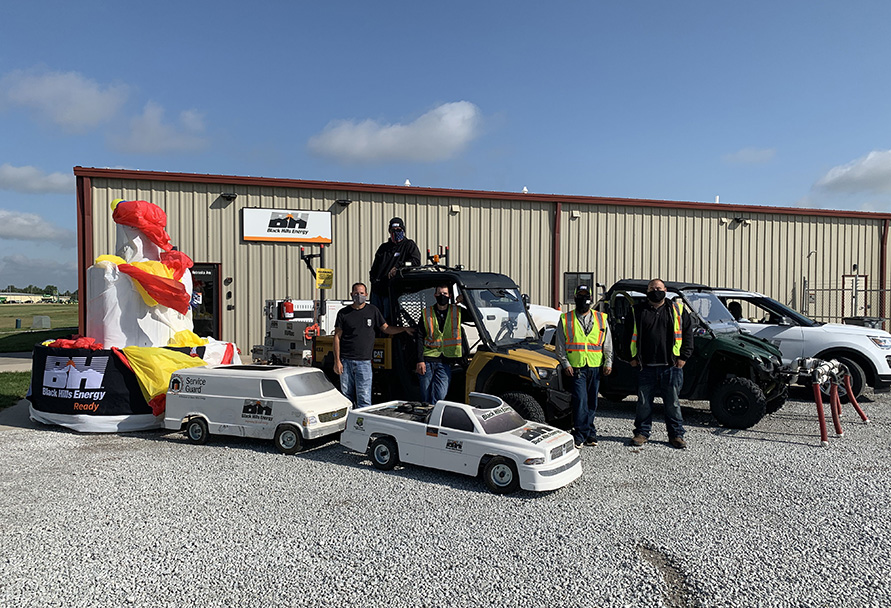 Our operations team in York, Nebraska, showed some serious spirit during the annual Yorkfest parade this summer, bringing home second place in the Parade Spirit category.
This year's theme for the parade was Building Community Connections. The York team, led by supervisor Jeff Hohnholt, partnered with the York United Way to create a Lego-style float. Our technicians built the float and pulled it during the parade.
In addition to the float, team members drove a side-by-side, two go-karts built to look like service vehicles and two company utility vehicles. Several family members joined to hand out candy and giveaway items during the parade as well. This is the third year that Black Hills Energy participated in the Yorkfest parade but the first time to be recognized with an award.
Congratulations to the "awesome" York team!
We partner with our communities and customers, providing the kind of energy that fuels those areas and the lives of those we serve. Feel free to share the stories and photos. Make sure to tag us on Facebook, Instagram, LinkedIn and Twitter.