Nebraska team members honor veterans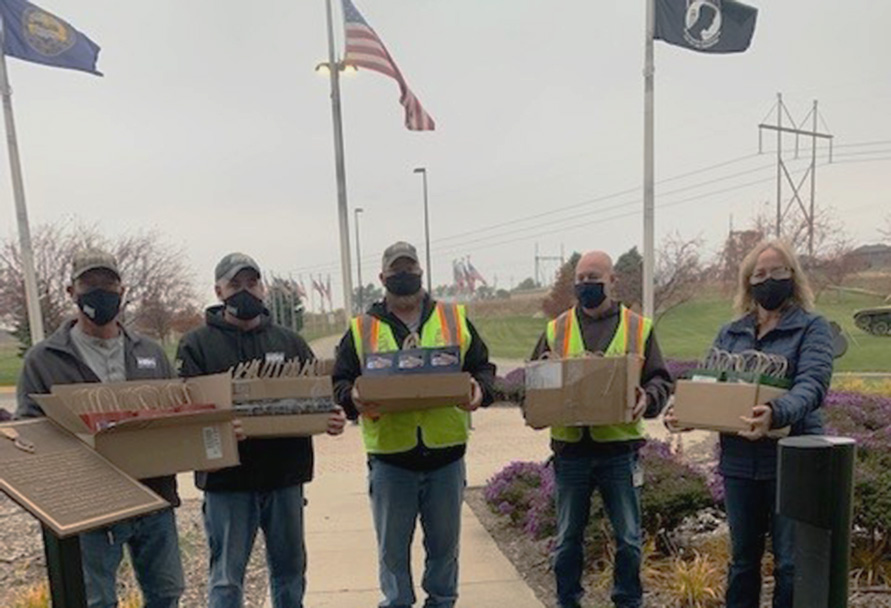 In honor of Veterans Day, our operations team in Papillion, Nebraska, visited veterans in the Eastern Nebraska Veterans' Home in Bellevue, delivering gift bags and a heartfelt thank you.
The veterans home cares for military veterans ranging in age from 57 to 102. Our team assembled each resident a small gift bag with stickers that read, "Happy Veterans Day from Black Hills Energy. Thank you for your service."
The giftbags contained an activity book (word find, sudoku or crossword), a Black Hills Energy pen, gum and hand lotion. The residents received our bags on Veterans Day along with a surprise gift from the home of a T-Shirt honoring the branch of the military in which they served.
Thank you to the residents of the Bellevue home and to all veterans for their service to our country.
We partner with our communities and customers, providing the kind of energy that fuels those areas and the lives of those we serve. Feel free to share the stories and photos. Make sure to tag us on Facebook, Instagram, LinkedIn and Twitter.