Nebraska volunteer gives to food bank
Shane routinely gives of his time to the Osage St. Paul Food Pantry in St. Paul, Nebraska. As Nebraska Volunteer of the Year for Black Hills Energy, he recently gave a $500 donation to the food bank as well.
Shane is a service gas technician at our Beatrice, Nebraska location. He and other team members routinely help at the food pantry, and Shane often helps organize canned goods to be handed out during pickup days. Donated food is boxed and given out monthly to more than 100 people in need in the area.
As our Volunteer of the Year for Nebraska, Shane was given $500 to donate to the charity of his choice. His donation will help provide more food for families in need.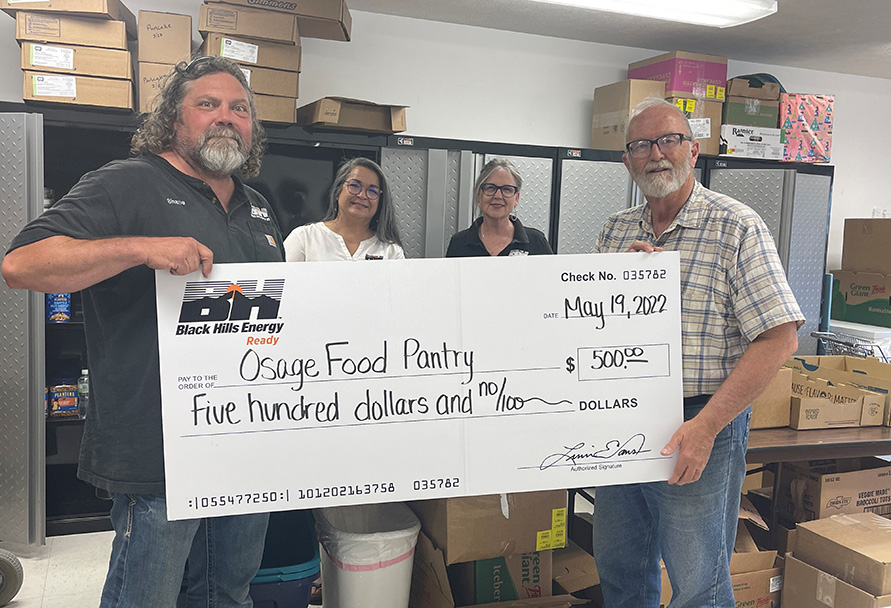 We partner with our communities and customers, providing the kind of energy that fuels those areas and the lives of those we serve. Feel free to share the stories and photos. Make sure to tag us on Facebook, Instagram, LinkedIn and Twitter.