Parade in South Dakota a chance to 'greenlight' veterans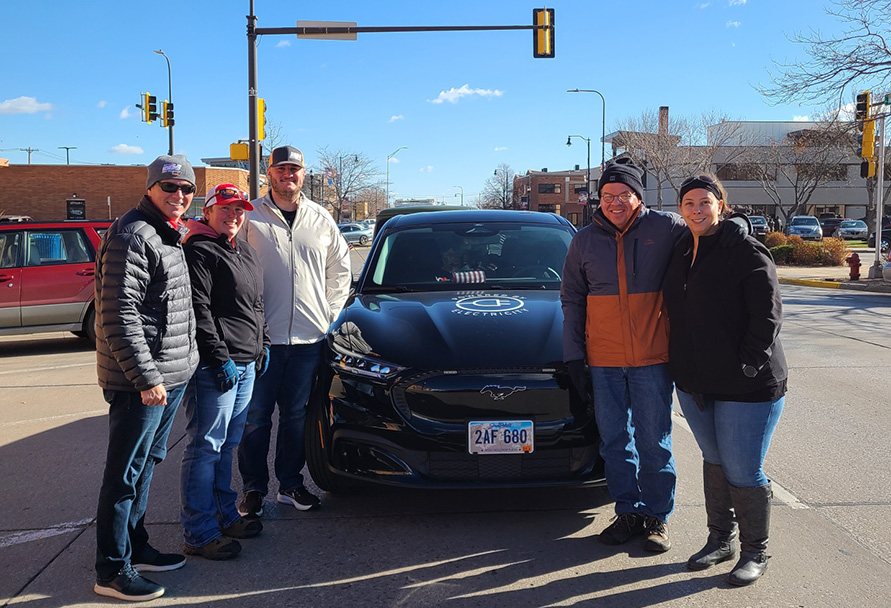 When Rapid City, South Dakota, brought back its Veterans Day parade this year after cancelling last year's event due to the pandemic, Black Hills Energy employees were there to recognize the sacrifice our veterans make.
Five local employees took part in the parade, which started at 11:11 a.m. on Thursday, Nov. 11. They drove Black Hills Energy's electric Ford Mustang through downtown Rapid City and handed out green lightbulbs to the crowd.
The lightbulbs are part of the Greenlight a Vet program, which asks people to change one of their outside lights to green. Wal-Mart started the program to spark a national conversation about recognizing our veterans and "greenlighting" them forward as valued members of the community when they return from military service.
The color green is also meant to symbolize hope, renewal and well-being.
Thank you to all veterans and their families!
We partner with our communities and customers, providing the kind of energy that fuels those areas and the lives of those we serve. Feel free to share the stories and photos. Make sure to tag us on Facebook, Instagram, LinkedIn and Twitter.