Preventing brain drain in Iowa by inspiring students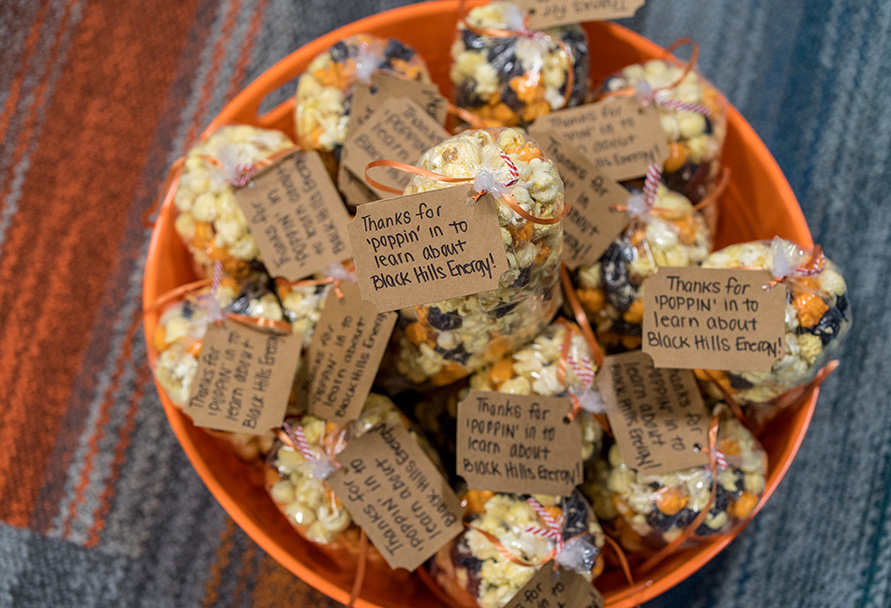 Like many rural states, Iowa faces a brain drain as graduates move out of their hometown communities seeking more opportunities. We are doing our part to help squelch the drain by exposing students to the opportunities available to them through the company. 
Our team in Council Bluffs, Iowa, recently hosted students from Career EdVantage (CEV) in Council Bluffs. 
Organizer Amy McDermott, business development manager, brought in employees from various departments including Gas Engineering, Asset Risk Management, GIS/Mapping, Gas Operations, Meter Shop and Community Affairs. Employees provided an overview of their job functions for the company and highlighted their varying backgrounds and education.
The three-hour tour was conducted by trainer and OQ evaluator Daniel Huebner. "We are trying to recruit new employees and emphasized that a four-year degree is not a necessity to have a satisfying career here," he said. "It was our goal to expose students to the wide variety of job opportunities at Black Hills Energy. Career EdVantage students have their continued education paid up to two-year degrees at a local community college which will fits nicely with our pending partnership with Iowa Western Community College."
Established in 2019, Career EdVantage prepares students for a successful career in a variety of fields through career exploration, development, internships and full-time employment. The program gives high school students the chance to learn about a variety of high-demand career fields, the opportunity to gain experience in these fields and the ability to develop the necessary education and skills for the career they choose. Going into the 2022-2023 academic year, CEV is serving more than 200 students in southwest Iowa. CEV partners with eight school districts and more than 70 business partners and is looking to continue growing with more partnerships. 
CEV supports local schools and businesses by bridging the gap between education and the workforce, creating attractive career paths for students through educational programs, mentoring, paid internships and career-aligned employment. Brain drain is affecting southwestern Iowa, as young talent moves out of the area and dries up the local talent pipeline. With CEV, high school students are empowered to explore jobs and develop career skills, restoring the talent pool and bolstering communities in the region.
We partner with our communities and customers, providing the kind of energy that fuels those areas and the lives of those we serve. Feel free to share the stories and photos. Make sure to tag us on Facebook, Instagram, LinkedIn and Twitter.