Rapid City team partners with Feeding South Dakota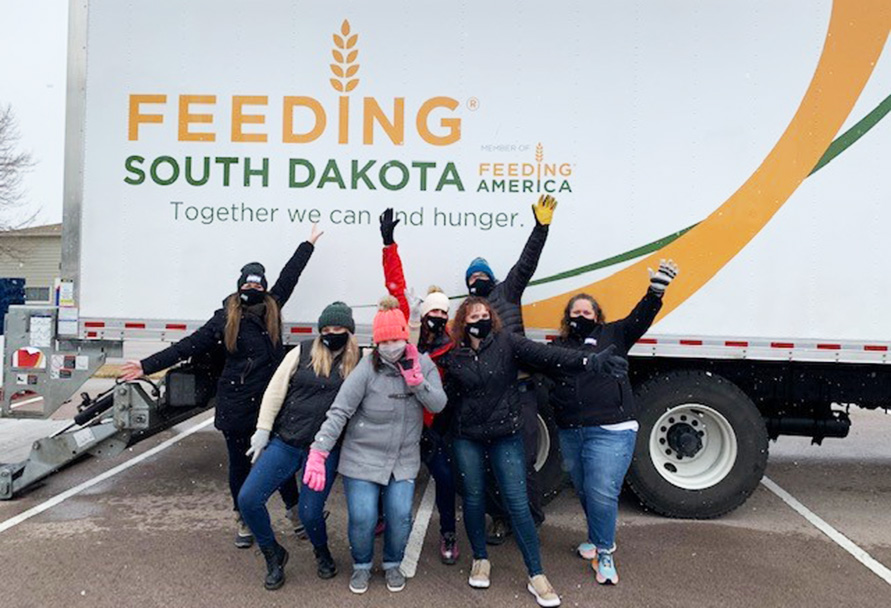 Rain or shine (or snow or shine), our Black Hills Energy Ambassadors are ready to help our community! Partnering with Feeding South Dakota we were able to help distribute food to our neighbors in Rapid City who needed a little help. And if this last year has taught us anything, it's how important sticking together as neighbors and a community is.
We had so many helping hands that we were able to split into two groups and help out on two separate days. Over 19 Black Hills Energy volunteers and Ambassadors helped the mobile food pantry by pre-packing boxes and bags and distributing it to those in need drive-thru style.
Feeding South Dakota was so grateful and commented to an Ambassador that they appreciate our company's support and it means so much that we promote and encourage volunteering.
Feeding South Dakota is still in desperate need of volunteers and help, so if you are interested in volunteering reach out to their website for more information and how you can help.
We partner with our communities and customers, providing the kind of energy that fuels those areas and the lives of those we serve. Feel free to share the stories and photos. Make sure to tag us on Facebook, Instagram, LinkedIn and Twitter.