Senior Leadership spends time volunteering as a team building activity in South Dakota
Childhood hunger is a problem year-round, but the need is elevated during the summer when kids aren't able to get breakfast and lunch at school. Feeding South Dakota's summer meal program combats this by providing free meals to children, feeding roughly 5,000 children over the summer. Feeding South Dakota relies on the support of volunteers to get the bagged meals ready each week. 
During their leadership team meeting in May, Black Hills Energy company leaders from across our territory worked together to support this summer food program. Twenty-five vice presidents and corporate leaders rolled up their sleeves and sorted food into bags for children in the Black Hills. 
"Volunteering is important to the strength of our communities. This was a great opportunity for our leadership team to work together on a project that directly supports some of our most vulnerable customers — the children," said Marne Jones, vice president of electric utilities.
Anyone of any age or title can volunteer to help others, and it's an effective team building activity too!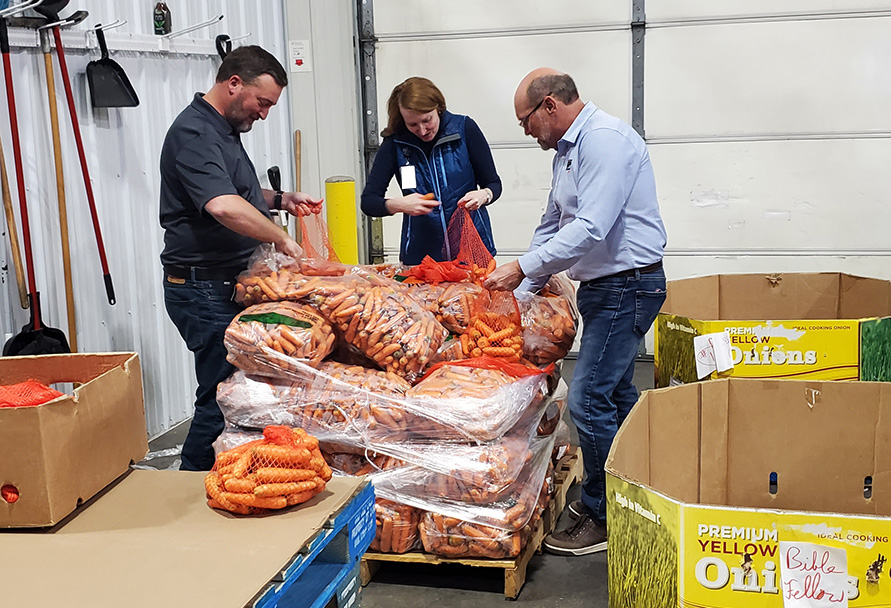 We partner with our communities and customers, providing the kind of energy that fuels those areas and the lives of those we serve. Feel free to share the stories and photos. Make sure to tag us on Facebook, Instagram, LinkedIn and Twitter.