Sharing the power of pivoting at local women's lunch in South Dakota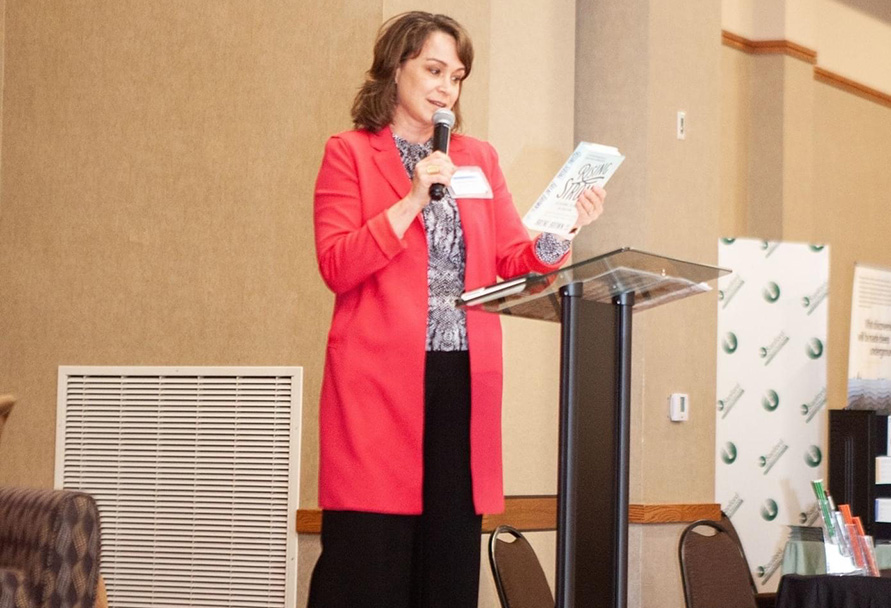 In May, Regional Community Affairs Manager, Val, gave a keynote speech at the Celebrating Women in Business luncheon, put on by the South Dakota Center for Enterprise Opportunity. We were a sponsor of the luncheon.
SD Center for Enterprise Opportunity is a women-led organization that focuses on empowering women — the aspiring entrepreneurs and business owners — on their personal journeys in both business and life. 
The luncheon theme was "The Great Pivot." Pivots can signify turning points that bring about meaningful change and opportunity as well as uncertainty. Simpson shared her experiences with pivot moments, one of which saw her leaving a finance background and developing her current role at Black Hills Energy in Corporate Citizenship.  
Great job, Val, and thank you for sharing your perspective on the importance of finding the message within great change.
We partner with our communities and customers, providing the kind of energy that fuels those areas and the lives of those we serve. Feel free to share the stories and photos. Make sure to tag us on Facebook, Instagram, LinkedIn and Twitter.