South Dakota team members get their hands dirty for United Way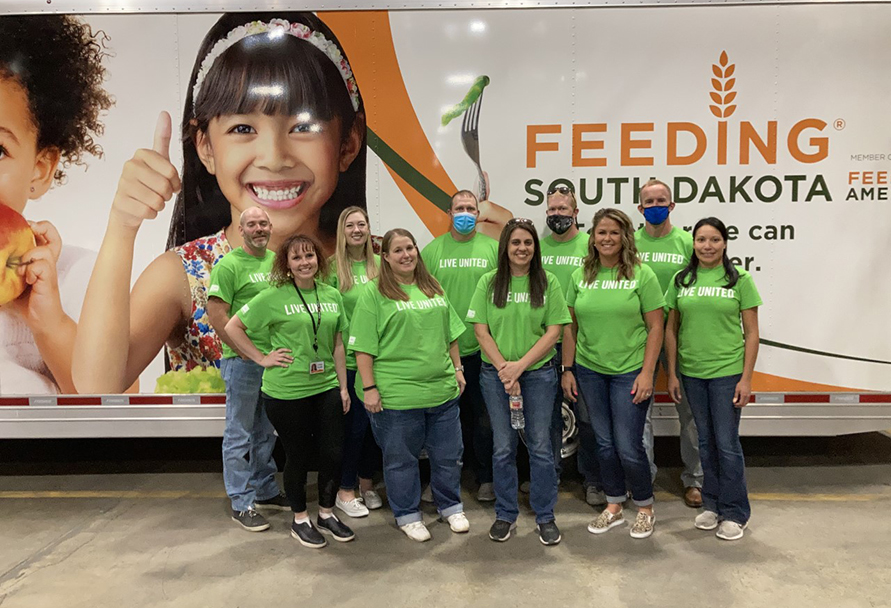 In support of the United Way's Month of Caring, 40 Black Hills Energy team members in South Dakota rolled up their neon green sleeves to lend a helping hand to local non-profits in Rapid City.
On Sept. 20 and 22, a total of 20 team members volunteered at Feeding South Dakota in assembling nutritious food packages to help fight hunger in our community. The need for food assistance has increased significantly over the last two years, while volunteer numbers have dropped. Our team members' time will directly help our neighbors who need a little help in this area.
Rachel, community affairs specialist, said "'It was a great experience to volunteer alongside some employees I had never met, but we worked as a team for a unified cause in supporting our community where it's needed most."