South Dakota team provides for shelter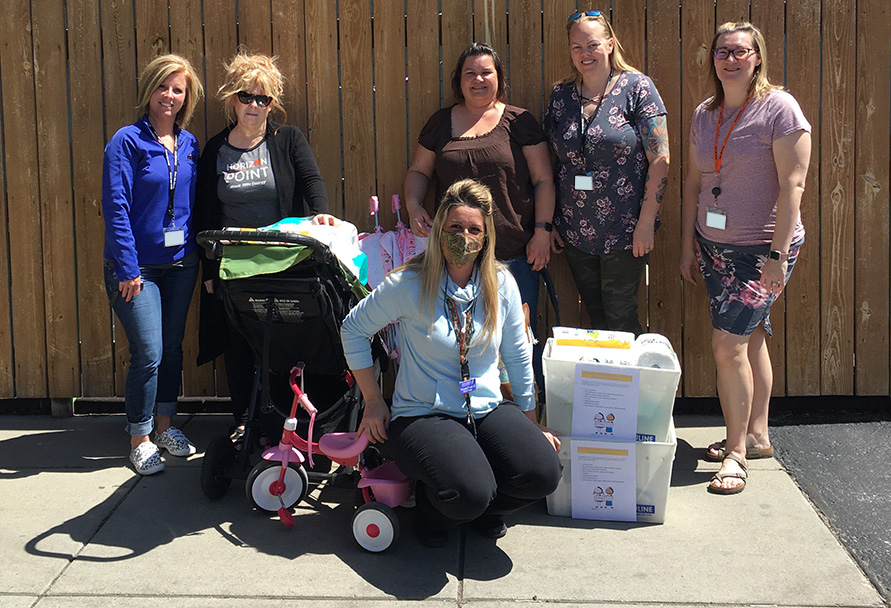 Giving back to our communities is important to us at Black Hills Energy. So when employees in our Rapid City, South Dakota, office learned a local women's shelter needed help, they stepped up!
The back office team in our Credit and Collections department heard that a community non-profit organization, WAVI (Working Against Violence Inc.), needed donations to support the families they serve. WAVI provides comprehensive services and serves as an emergency shelter for families impacted by domestic violence.
Our team collected cleaning supplies, gift cards, cash, nonperishable food items, baby items and basic hygiene products for WAVI families, then delivered those items to the shelter. WAVI staff was happy to get the donation, which will be featured in their upcoming newsletter.
We appreciate the generosity of our employees — you make our communities better places!
We partner with our communities and customers, providing the kind of energy that fuels those areas and the lives of those we serve. Feel free to share the stories and photos. Make sure to tag us on Facebook, Instagram, LinkedIn and Twitter.