Supply chain team helps to keep Black Hills beautiful in South Dakota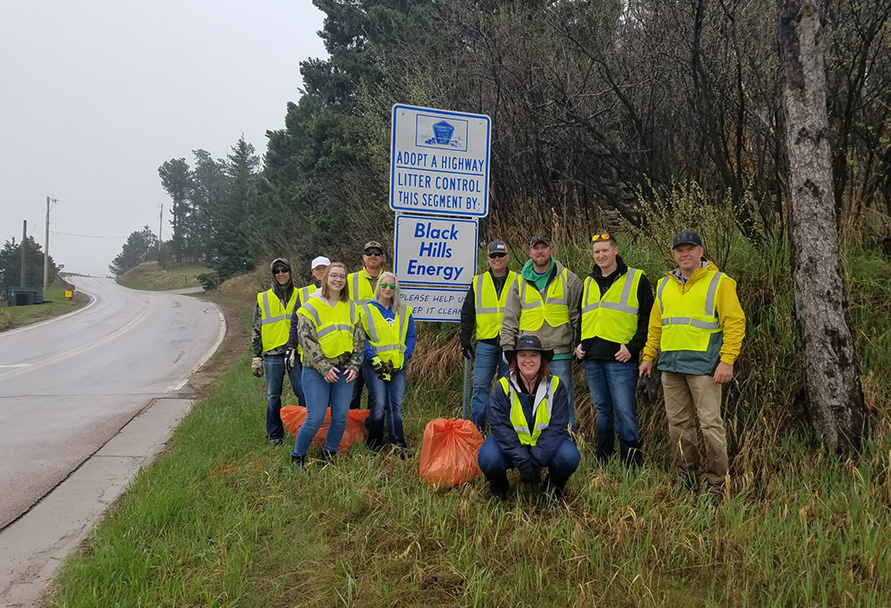 For members of our Rapid City supply chain team, keeping the Black Hills beautiful is a priority.
The team recently did their part by picking up garbage along Old Hill City Road near Hill City, South Dakota. The team trekked two miles along the road, picking up eight bags of garbage. The project is part of the Adopt-a-Highway program.
We partner with our communities and customers, providing the kind of energy that fuels those areas and the lives of those we serve. Feel free to share the stories and photos. Make sure to tag us on Facebook, Instagram, LinkedIn and Twitter.