Walk for Warmth raises funds for the Salvation Army in South Dakota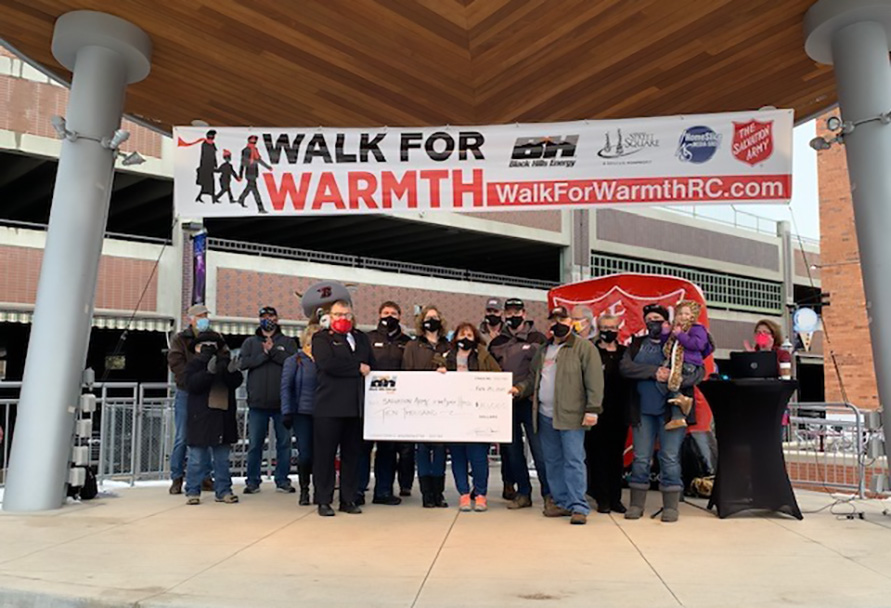 The Rapid City community celebrated the 2021 Walk for Warmth event on Saturday, Feb. 20 at Main Street Square in downtown Rapid City. This event was open to the general public and consisted of a 1.5-mile walk that started and ended at Main Street Square.
During that day Captain Javier Moreno of the Salvation Army announced that $12,000 was raised prior to the day of the event and Black Hills Energy matched up to $10,000 to the Salvation Army. Although a total of $22,000 has been raised so far, the fundraising will continue to the end of February.
A communitywide effort, the Walk for Warmth is organized by Black Hills Energy, The Salvation Army of the Black Hills, HomeSlice Media and Main Street Square. Rapid City Mayor Steve Allender declared Feb. 20, 2021 "Walk for Warmth Day".
Every year The Salvation Army assists and contributes funds to hundreds of households facing an energy crisis throughout the Black Hills. The funds raised during the Walk for Warmth ensures families in need stay warm in the harsh winter cold and cool in the extreme summer heat.
We partner with our communities and customers, providing the kind of energy that fuels those areas and the lives of those we serve. Feel free to share the stories and photos. Make sure to tag us on Facebook, Instagram, LinkedIn and Twitter.