You can help prevent wildfires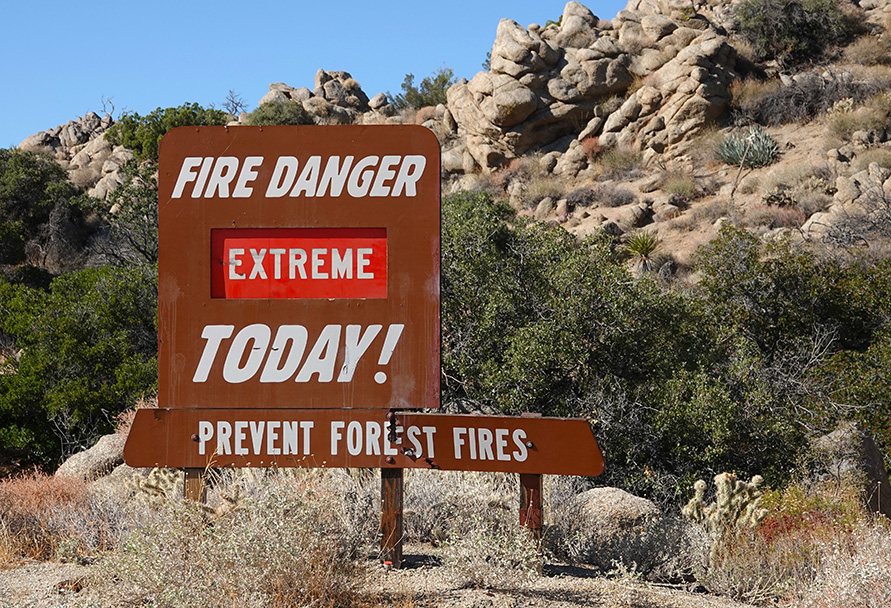 According to the U.S. Forest Service, nearly 85% of wildfires in the United States are caused by humans. Cigarettes, campfires, fireworks and even sparks from a trailer chain can ignite a small fire that can spread quickly. Above normal temperatures and dry conditions when combined with high winds, can create dangerous fire weather conditions as well.
 
Helpful information from the American Red Cross:
"See something? Say something." - report unattended fires 
If you are ever out and about and notice a fire that is burning out of control or is unattended, immediately call 911 or your local fire department. When the conditions are right, even a small campfire can turn into a massive fire. "See something? Say something." is one of the key wildfire prevention methods.
Use caution when using flammable liquids
When using propane to refill stoves, lanterns, or heaters, use extreme caution. Wait to fill these devices until they have completely cooled. Any flammable liquids can quickly ignite a stove, lantern, or heater. Additionally, these should be filled outside rather than inside.
Pay attention to local ordinances for trash burning
If you burn your trash, then you need to make sure that you follow your local ordinances. Most areas will have restrictions when it's windy, or there are dangerous conditions that can spark a wildfire. Make sure to have a fire extinguisher with you when you burn anything so that you can put out the flames if necessary. If you have any flammable materials in your yard, remove them before you burn any trash or rubbish.
If conditions allow you to burn your trash, make sure to douse the burn area completely with water and make sure the area is cool to the touch before smothering it with dirt. 
Campfires and bonfires
Only start a campfire or bonfire in an appropriate fire pit, cleared of all vegetation and ringed by stones.
Never leave a fire unattended, such as overnight.
Always make sure your fire is completely doused with water and cool to the touch before smothering it with dirt before leaving. Don't start a fire on a windy day.
Smoking
Dispose of used matches and butts in a closed container or cup of water.
Keep lighters and matches out of the reach of children.
Fireworks
First, check with your local ordinances as many restrict fireworks altogether.
Have a bucket of water, garden hose or fire extinguisher handy. Consider wetting down the surrounding grass and other vegetation before lighting your fireworks.
Never let children use fireworks, sparklers or firecrackers unsupervised. Don't light fireworks on windy nights. Douse used fireworks with water to make sure they are completely out.
Cars, tools & other combustion engines
Don't park a hot car or other machine in dry grass.
Don't allow gasoline or motor oil to spill on grass or other vegetation.
Tractors, off-road vehicles and equipment being used in wooded areas, such as chainsaws, must have spark arrestors.