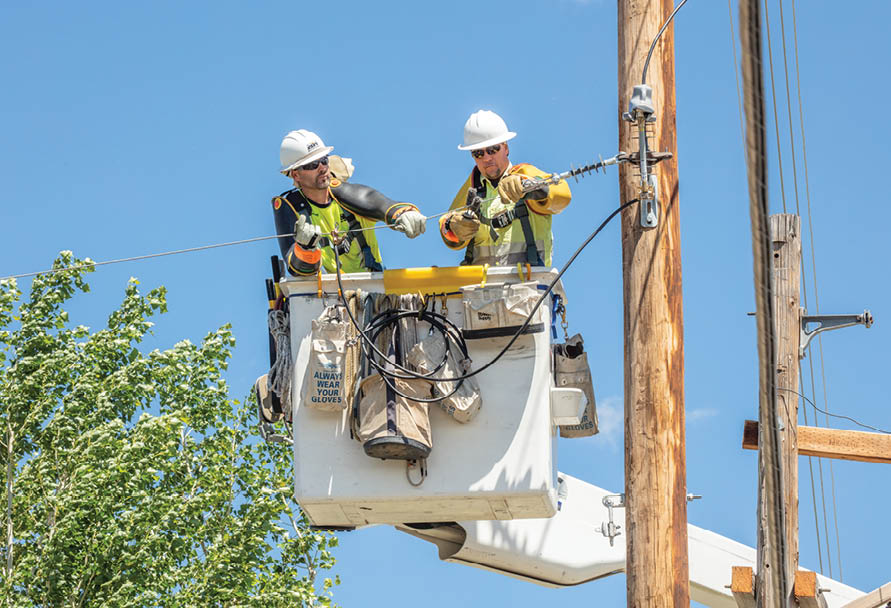 Work activities and equipment operations driven by wildfire risk.
Five-day fire weather forecasting
Black Hills Energy implemented a fire weather forecasting tool that produces an Energy Event Index (EEI) risk ranking based on localized weather conditions across our service territories (three states, six regions). The improved situational awareness positions our teams to make informed, data-driven decisions based on wildfire risk.
Work execution driven by risk
Our electric field operations teams receive the DTN WeatherSentry forecast and associated risk ranking every morning in order to determine the appropriate steps needed to mitigate the risk of wildfire. This may include postponing work activities until the conditions improve. Other mitigation steps could include having an employee designated to watch for ignitions as work activities progress or that certain fire suppression equipment be available onsite. 
Equipment operations (non-reclosing energized power lines)
Isolation devices (ex. fuses, breakers, reclosers) are used throughout our electric system. They are designed to identify system abnormalities and to isolate (de-energize) the problem areas while reducing the overall impact to our customers. An isolation device, commonly referred to as a recloser, is used to re-energize electric facilities after a predetermined amount of time to prevent longer duration outages that result from a temporary system abnormality. Under normal conditions, these devices provide significant value to our customers and often prevent field crew truck rolls. Because this functionality can negatively contribute to wildfire risk during high fire weather event days, our teams are positioned to disable the reclosing operation (non-reclosing) for areas of our service territory during high fire weather risk events.