Powering Economic Development and Customer Savings in Southern Colorado with New Wind Energy

We've got big news on the Southern Colorado renewable energy front: once fully operational, our newly completed 60-megawatt Busch Ranch II wind farm south of Pueblo will power 28,000 homes and help us reach 30 percent renewable energy for our customers. This marks an important milestone in a multi-year effort to advance our region's renewable energy goals.
As a truly Colorado-built project, the benefits of Busch Ranch II extend well beyond the estimated $240 million in savings for Black Hills Energy customers over the next 25 years. Through a partnership with Vestas, all components of the wind farm's 27 turbines were manufactured at facilities across Colorado, including Vestas' Pueblo campus – the largest wind turbine tower factory in the world – helping to promote local economic development and cement Southern Colorado as a renewable energy leader.
The project also generated 150 new jobs, local supply chain purchases and added tax revenues, making an impressive impact on the local economy. We appreciate Vestas' contributions and collaboration in bringing this new renewable energy to life. As a committed member of the Southern Colorado business community, we'll continue to prioritize local partnerships like these that promote our region's interests, which include seeking a home for jobs and development tied to the renewable energy sector.
We've come a long way over the last decade, modernizing our system and growing our renewable energy portfolio to build one of the cleanest energy grids in the state, harnessing the power of some of Southern Colorado's most abundant resources, including wind and sunlight. Busch Ranch II, along with our two other wind farms – Busch Ranch and Peak View – will provide a combined 150 megawatts of wind power.
We also recently announced the development of an additional 2.5 megawatt community solar garden, with space reserved specifically for low-income customers, bringing our total community solar garden capacity to 10 megawatts by the end of 2020. This renewable energy momentum means we're well-positioned to meet the evolving energy needs of our customers.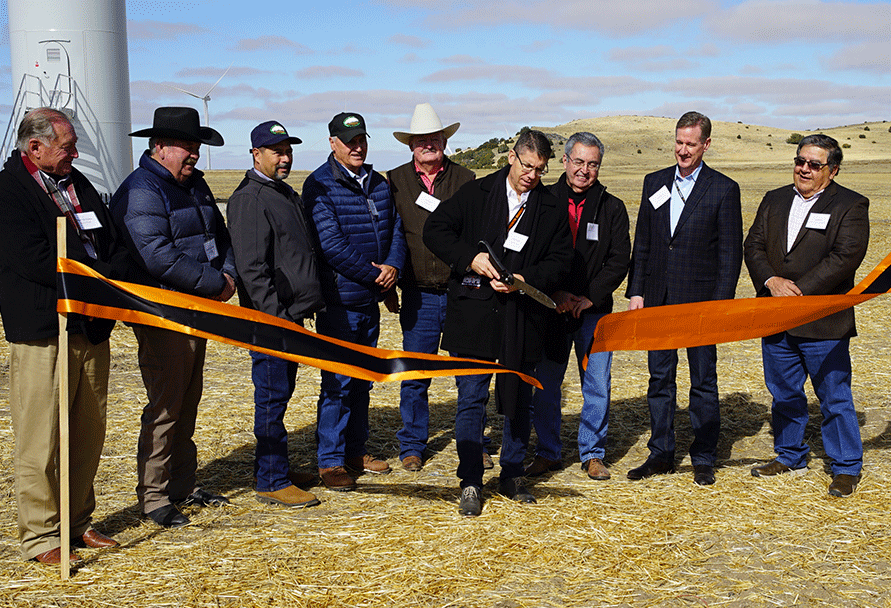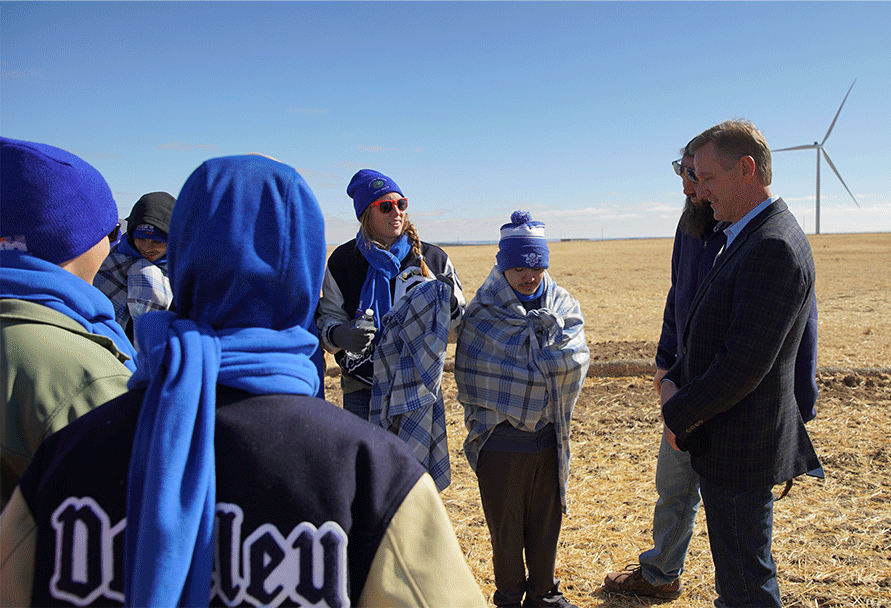 The integration of new renewable energy through Busch Ranch II is great cause for celebration and we recently marked the occasion by hosting community leaders and elected officials at the wind farm for a ribbon-cutting ceremony. As part of our commitment to youth education, STEM students from Pueblo's Central High School also joined us at the event to learn more about the role wind power can play in their lives and future career opportunities in the renewable energy industry.
Though we're taking time to celebrate and reflect on the milestones we've met, it does not mean our work toward clean, reliable energy is complete. In the coming years, we'll continue to expand our renewable energy offerings, paving the way as an industry leader through innovative partnerships that encourage workforce training, job opportunities, low-income accessibility and thriving communities. We're proud to serve Southern Colorado and will continue to work hard to be strong, responsible community partners every day.
Introducing our new 60-megawatt wind farm, Busch Ranch II
We are proud to have one of the cleanest energy grids in the state, made up of natural gas, wind and solar generation.