As hot temperatures roll through Pueblo and surrounding areas, use these tips to conserve energy and manage electricity costs | Colorado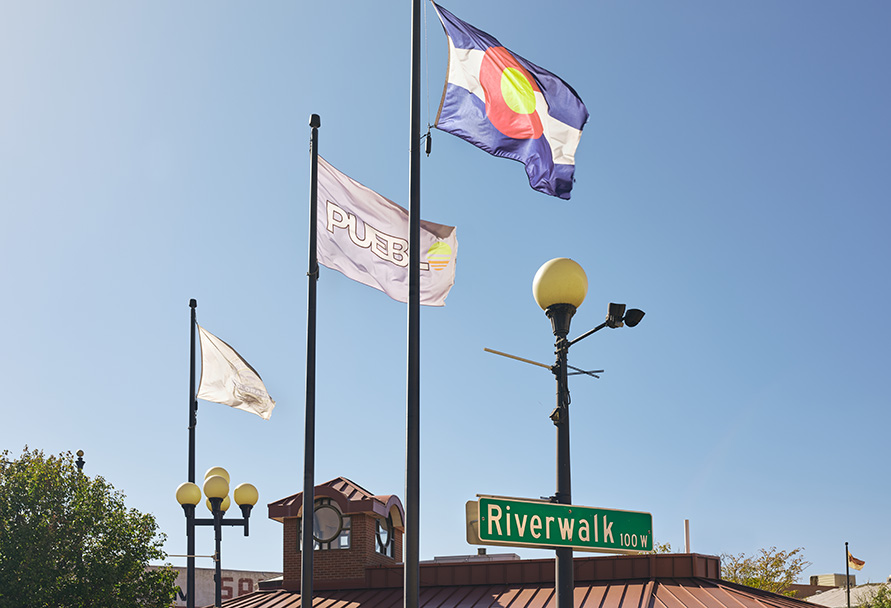 PUEBLO, Colorado — June 13, 2022 — Hot temperatures in Pueblo and surrounding areas this week mean that homes and businesses are using lots electricity to stay comfortable. While we don't anticipate issues in delivering the safe, reliable energy our Southern Colorado customers need, there are simple steps customers can take to manage energy use and positively impact monthly utility bills.  
Our short and long-term planning processes have prepared us to deliver reliable electric service, even as temperatures heat up and demand for electricity increases. Our electricity resources, including the Pueblo Airport Generating Station (PAGS), are well-maintained with contingency plans in place to minimize any forced outages. PAGS is also designed for the full range of temperatures in Southern Colorado and continues to be a critical resource which helps keep the lights on for customers.
"We're in good position to deliver the safe, reliable energy that our customers need, even as we enter into the hottest months of the year," said Floyd Wolf, Black Hills Energy's director of Colorado Electric operations. "We encourage our Southern Colorado customers to stay safe but look for opportunities to reduce energy waste at work and in their homes."
Energy conservation is especially important as higher natural gas costs are leading to increased monthly costs for customers. The cost of natural gas has an impact on Colorado electric customers, because we use natural gas to generate electricity at PAGS. Natural gas costs are a pass-through cost, meaning we don't make money on the cost of natural gas.
"Natural gas is an essential component of our balanced generation portfolio and we're mindful of fuel cost impacts to customers," added Wolf.
Ways to conserve energy this week

We are ready to help customers reduce electricity use while demand is high and manage energy use through simple, easy changes via some easy reminders: 
Run your big appliances strategically. Minimize indoor heat by running appliances, like your dishwasher or oven, at night. Avoid using any heat-generating appliances between 2 - 8 p.m.; the additional production of heat during the hottest part of the day requires your air condition to work even harder to keep your home cool.  
Unplug small appliances when not in use. Just finished making a smoothie to cool down after being outside? Unplug the blender and any other small appliances, like your toaster or coffeemaker, when not in use. This prevents phantom energy usage, which increases your electricity usage and bills, without you even using the energy. 
Stay ventilated. Keeping cold air in and hot air out is key to keeping your home comfortable while being energy efficient. If your home has an attic fan, try using it before bedtime to pull in the cooler evening air. During the day, keep the windows, blinds, and drapes closed, to prevent heat from entering your home. 
Make your ceiling fans do the work. Set ceiling fans to spin counterclockwise in the summer, pulling hot air up and letting the cooler air sink. The fans create air flow, which, in combination with your air conditioning, help keep rooms cool. Just remember to turn off ceiling fans off when no one is in the room, to avoid energy waste. 
Program your thermostat. Switch to a programable thermostat to help manage energy use based on your schedule. If health considerations are not a factor, consider turning the temperature up five degrees. For every degree of adjustment, energy usage can decrease by six to eight percent. 
For more tips to conserve energy, energy efficiency projects and rebates, visit blackhillsenergy.com/monitor-energy-usage.
 
Black Hills Energy News
Employees in our Harrison, Arkansas, Division spent the morning of Saturday, June 25, riding in a community parade in Mountain Home, Arkansas, and handing out candy to countless children along the parade route. The parade is a kickoff to Mountain Home's Red, White and Blue Festival, an annual…

Rapid City, SD, July 20, 2022 – Hot temperatures across the Black Hills and surrounding areas this week mean that homes and businesses are using lots of electricity to stay comfortable. While we don't anticipate issues in delivering the safe, reliable energy our customers need, there are simple…

LAWRENCE, Kan. – July 18, 2022 – In response to customers' growing interest in sustainable energy options, Black Hills Energy today announced plans to offer a voluntary renewable natural gas (RNG) and carbon offset program for residential and small business customers. The program, submitted to the…

Madison, Neb., July 13, 2022 — Black Hills Energy technicians are working to complete a multi-step process to restore service as quickly and safely as possible. To safely facilitate repairs, technicians will first go door-to-door turning off service to 122 impacted natural gas meters. Our…