Plattsmouth Harvest Festival Parade, Nebraska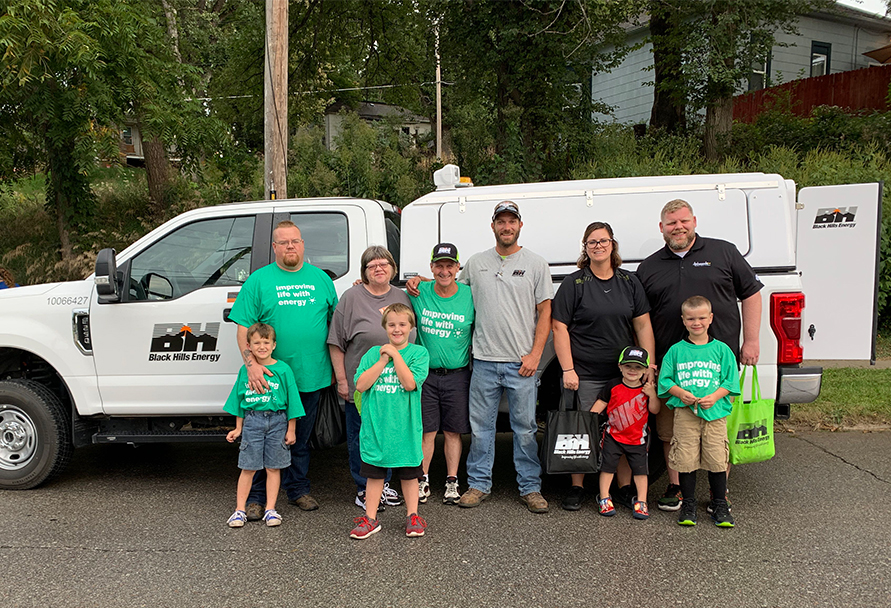 Black Hills Energy team members, Sherry, Charlie, Bob, Jason and Kyle and their families helped the community of Plattsmouth celebrate the start of fall by participating in their Harvest Festival parade, handing out candy and glow sticks to children along the parade route through historic downtown Plattsmouth.
While we are celebrating the crisp fall weather, we know what comes with the season - the cold weather. Here are some tips to save some money this fall season: 
 Ways to reduce energy costs
Prevent heat loss. Cut heat loss by caulking and weather-stripping doors and windows.
You can save as much as 10 percent a year on your heating bill by simply turning your thermostat back 10 percent to 15 percent for eight hours.
Clean your furnace filter monthly, and follow any other routine maintenance procedures described in the owner's manual. Dirty filters make your furnace run much harder and circulate dirty air through your house.
It's recommended to have your furnace inspected by a professional once a year. Along with providing safe, reliable natural gas, Black Hills Energy also performs furnace inspections for an added fee to prevent a minor nuisance from becoming a costly concern.