We partner with our communities and customers, providing the kind of energy that fuels those areas and the lives of those we serve.
South Region Nebraska employees volunteer for Safe Quarters
Lincoln and Beatrice Black Hills Energy employees, along with their families, came together for a community-wide event called "Safe Quarters."
Supporting Primghar EMS
Safety is the number one priority for Black Hills Energy and that is why contributions to our local community emergency services is so important.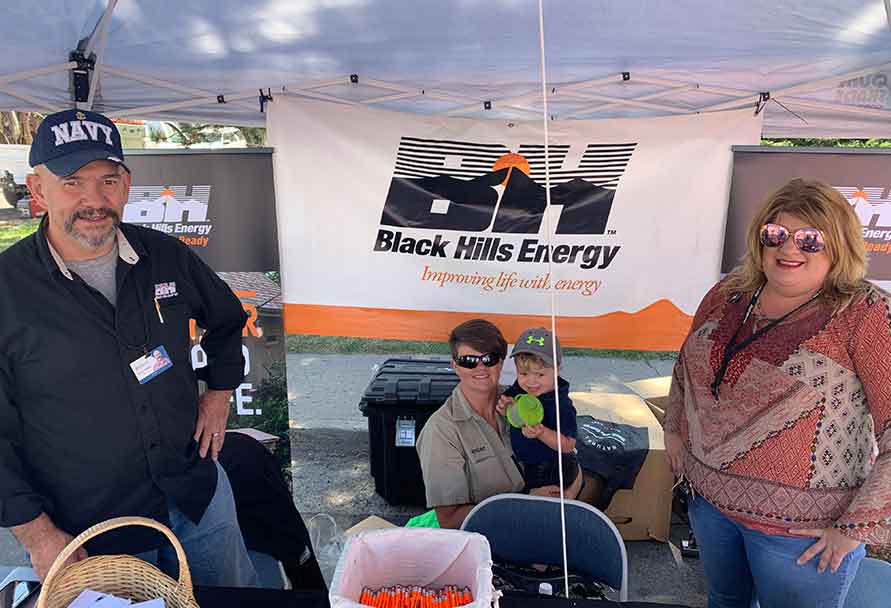 Apples and Efficiency in Cedaredge Colorado
Cedaredge's Annual AppleFest was a major success for the Colorado Gas Energy Efficiency team…and delicious too!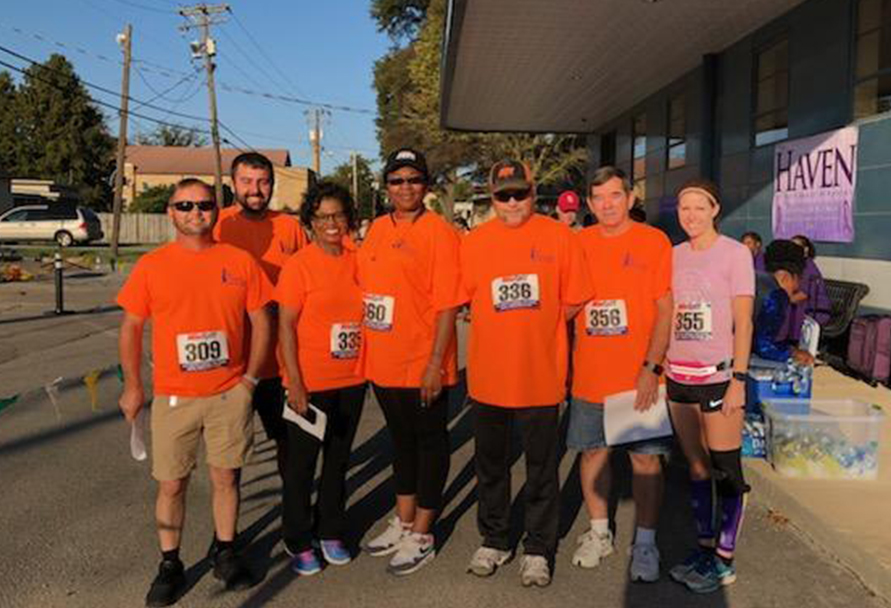 5k with The Haven, Arkansas
The Haven's Annual 5k Walk Against Domestic Violence was in full effect and Black Hills Energy was there to show support.
Military Appreciation in Casper, Wyoming
The University of Wyoming College of Engineering and Applied Science held a ribbon cutting ceremony in celebration of their new building.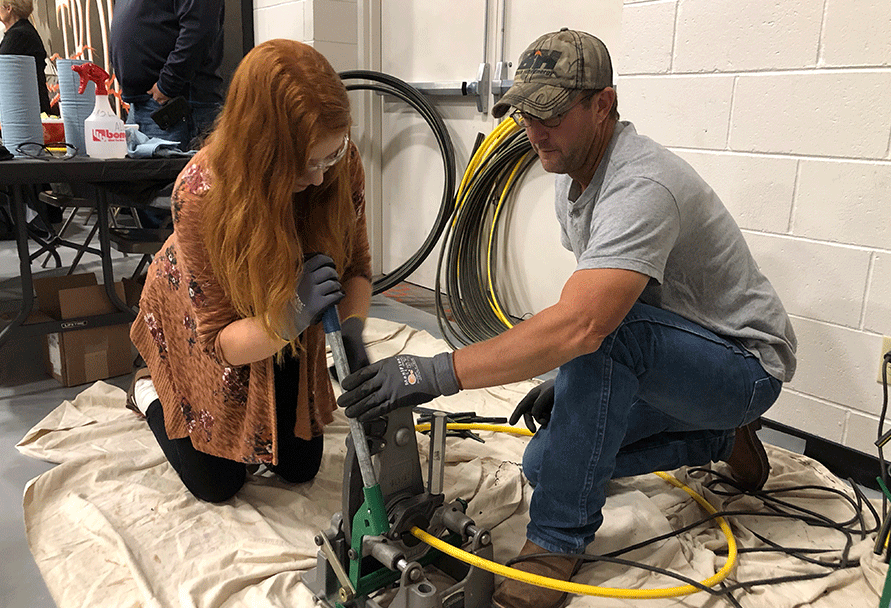 Connecting with tomorrow's workforce in Southwest Nebraska
Eight schools in southwest Nebraska got a hands-on experience as a welder during a high school career day hosted in Cambridge.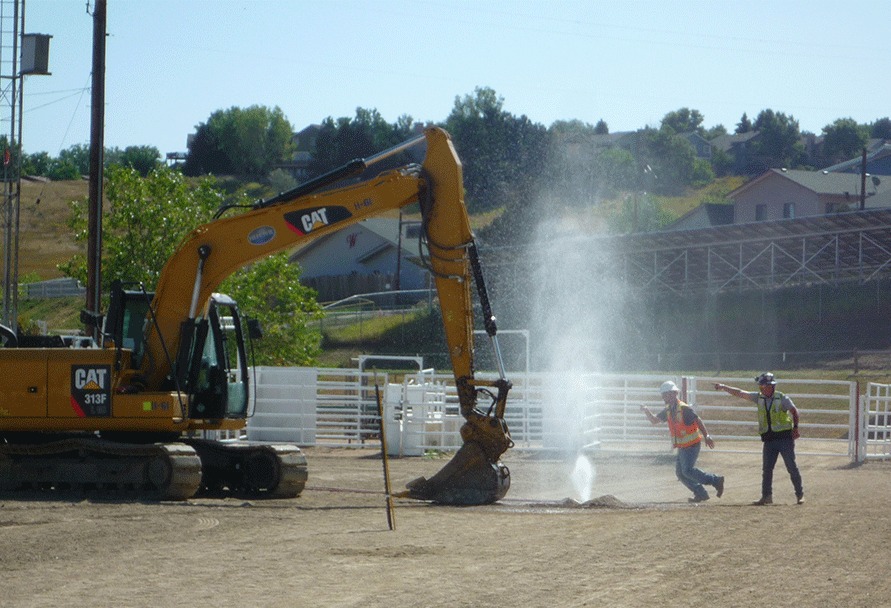 Black Hills Energy stresses safety at mock line strike in Colorado
Colorado811 put on a Mock Line Strike, and Black Hills Energy was on site to help make it a success.
Black Hills Energy Day at School of Mines in South Dakota
Black Hills Energy Day at the Hardrockers football game.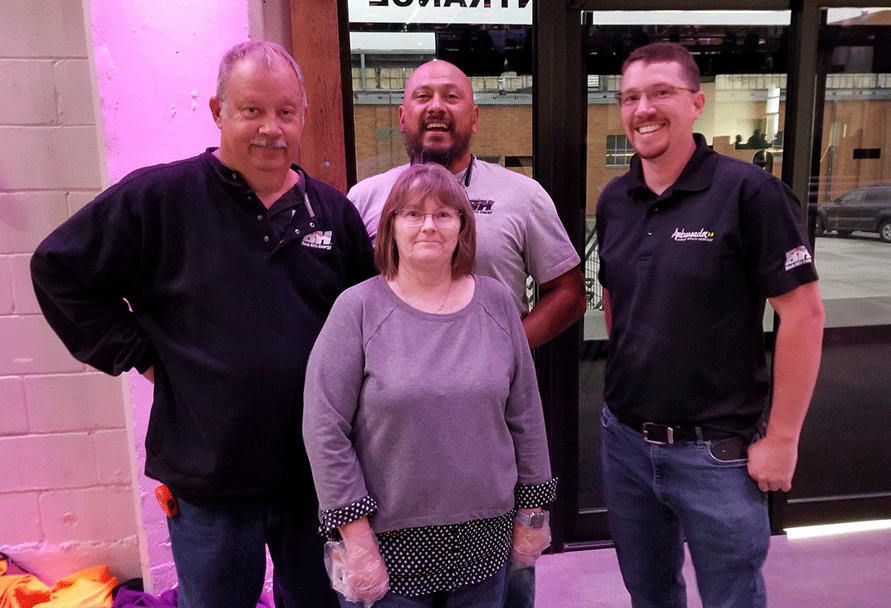 Support in Nebraska for those that need a little help
Several of our Black Hills team members in Scottsbluff, Nebraska were READY to serve when the United Way of Western Nebraska held their annual Day of Caring event.
Supporting Wreaths Across America in Wyoming
Black Hills Energy team members from Casper, Wyoming, enjoyed an evening at the 2019 Wreaths Across America Gala on Saturday, October 12.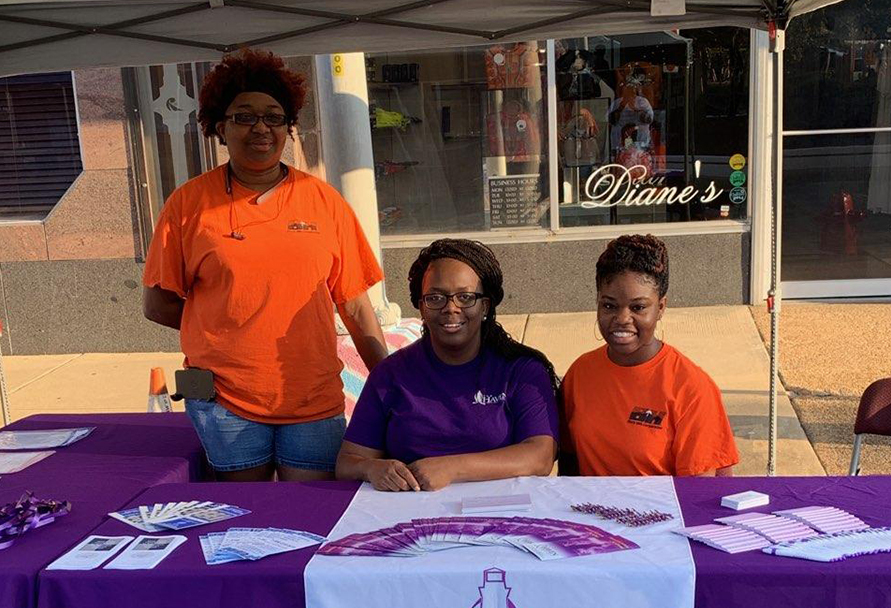 Chili cook-off in Arkansas
The Haven set up a booth at the 2019 Chili cook-off to heighten the awareness of Domestic Abuse in Arkansas.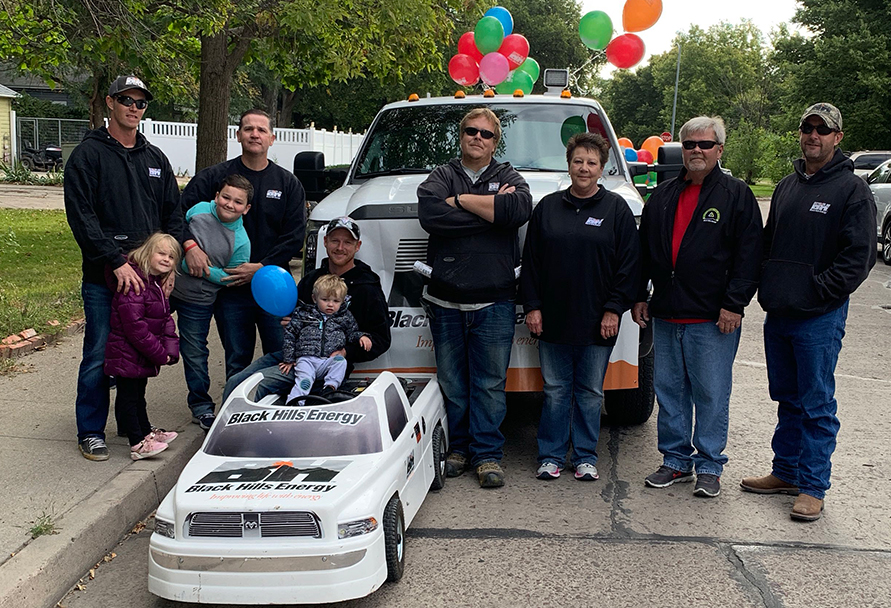 McCook team joins in on Heritage Days celebration
The McCook, Nebraska operations team took to the streets as part of the community's largest annual celebration, Heritage Days.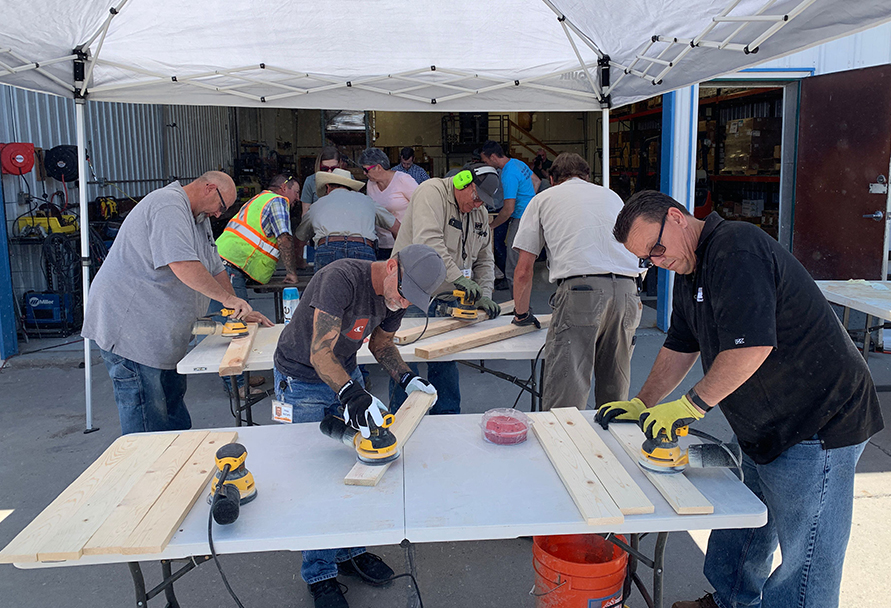 Building beds in Montrose, Colorado
Colorado Gas employees gathered at the Montrose, Colorado office to put theirs skills toward a great cause: building handmade, quality, safe, warm beds for kids who are sleeping on floors, couches and air mattresses every night.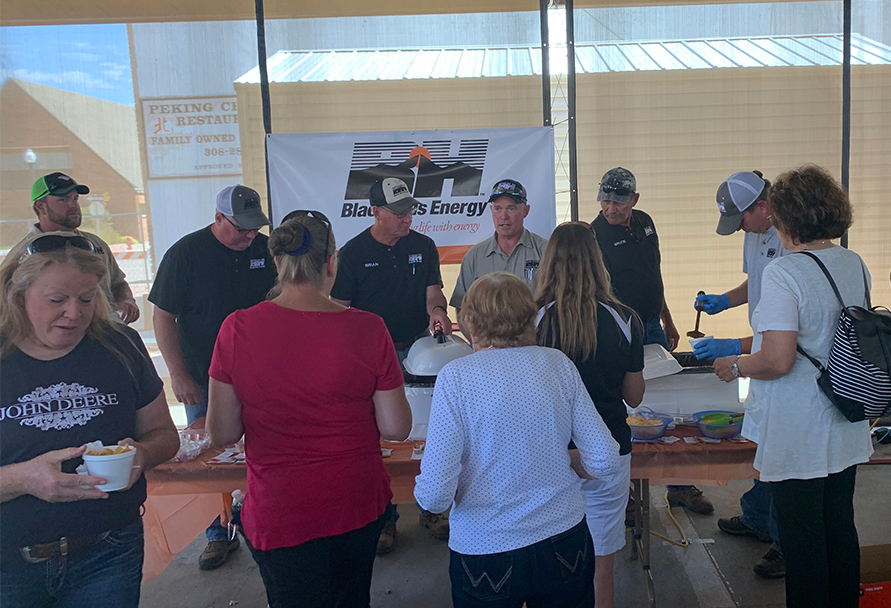 Chili Cook-Off (almost) Champions - Ogallala, Nebraska
The Ogallala, Nebraska operations team participated in the 22nd annual Area 41 Cattlewoman's Chill Cook Off. The event kick's off the local favorite Indian Summer Rendezvous celebration.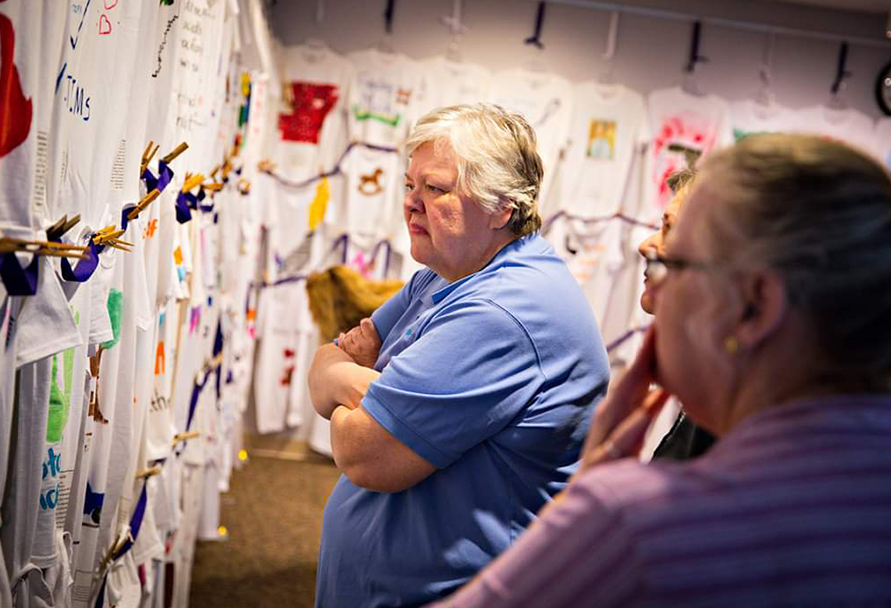 Clothesline Awareness Project - Arkansas
This Project is a Visual display of 250 T-Shirts created in memory of individuals who have lost their lives to domestic violence in Arkansas.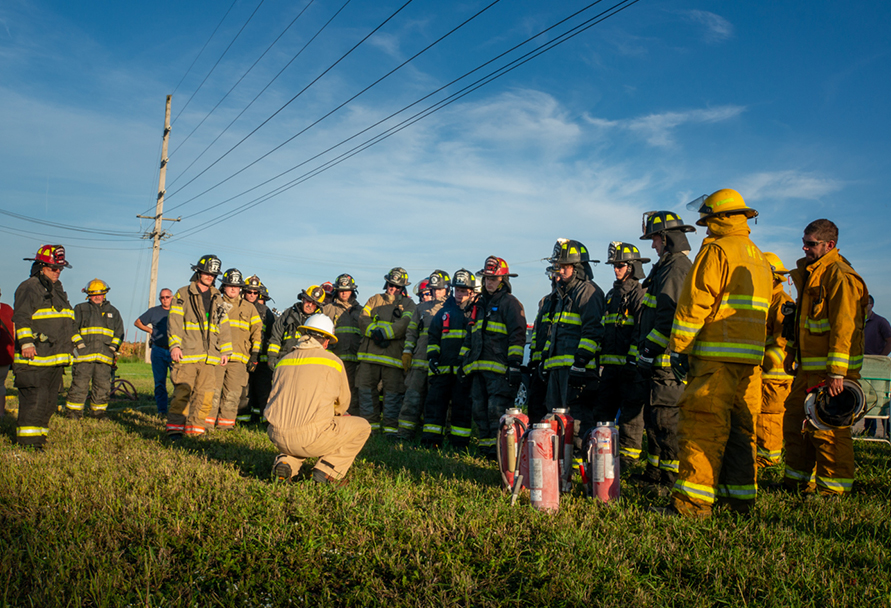 Iowa holds fire safety demonstrations
Iowa held two fire safety demonstrations in Grundy Center and Webster City.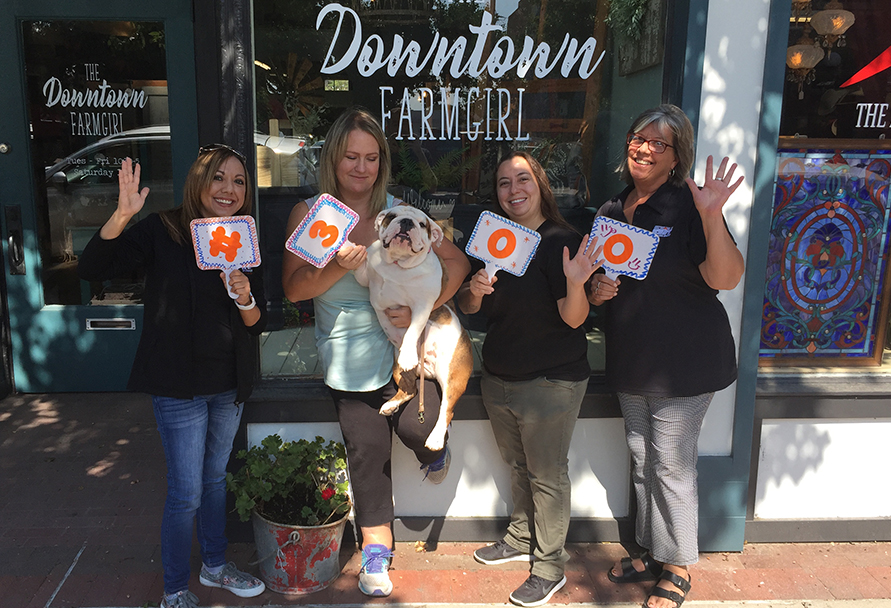 Colorado Electric Energy Efficiency Team reaches milestone
The Electric Energy Team meets with local businesses to share knowledge about energy efficiency -encouraging them to participate in rebate and incentive programs.
Plattsmouth Harvest Festival Parade, Nebraska
Black Hills Energy team members, Sherry, Charlie, Bob, Jason and Kyle and their families helped the community of Plattsmouth, Nebraska celebrate the start of fall by participating in their Harvest Festival parade.
Celebration in the Sky - Harrison, Arkansas
We were proud to be a sponsor at the 24th Annual Arkansas Hot Air Balloon State Championship held this September in Harrison, Arkansas.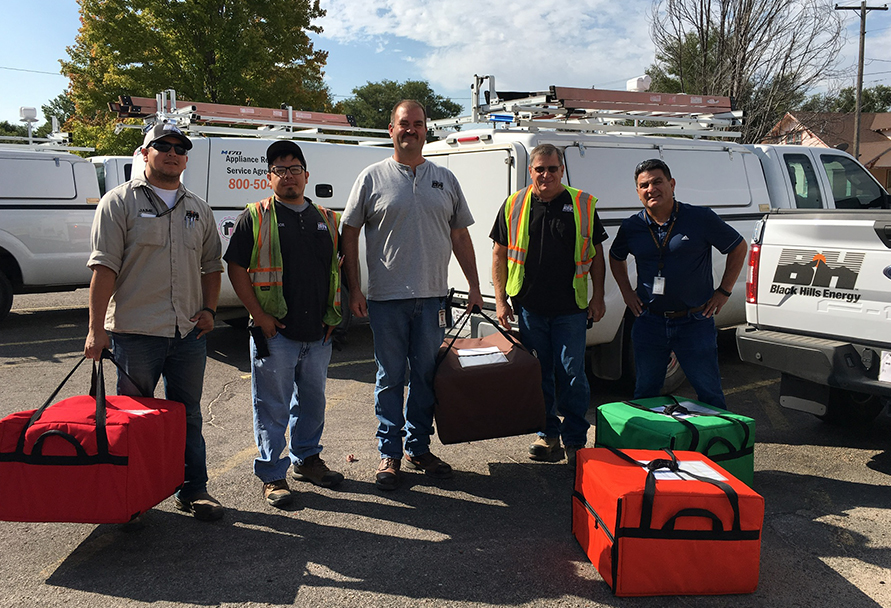 Garden City, Kansas team distributes 300 meals to seniors
Twice a year, the Black Hills Energy team from Garden City, Kansas signs up with Meals on Wheels to deliver a week's worth of hot, nutritious lunches to home-bound seniors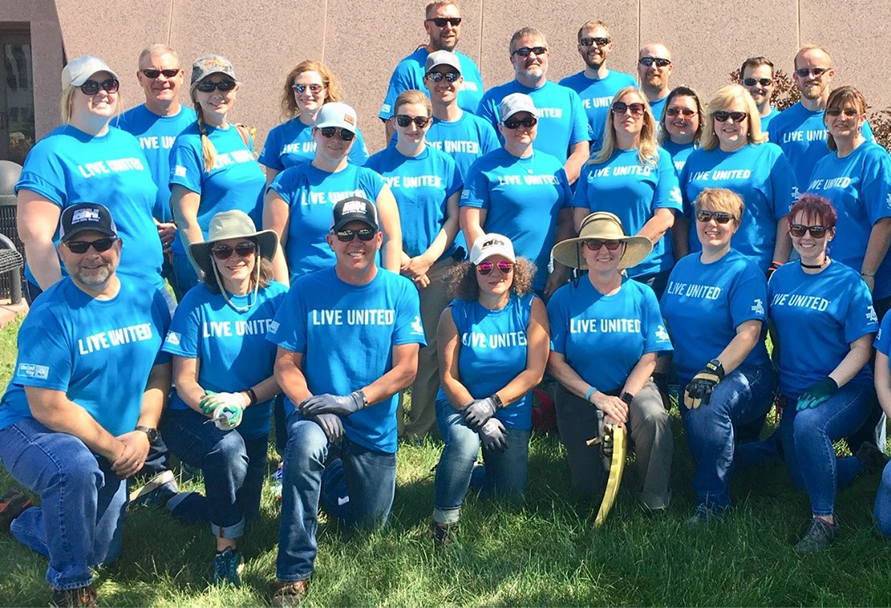 Lending a Helping Hand - Rapid City, South Dakota Day of Caring
Our Rapid City employees volunteered during the annual United Way Day of Caring community work day, September 5, 2019.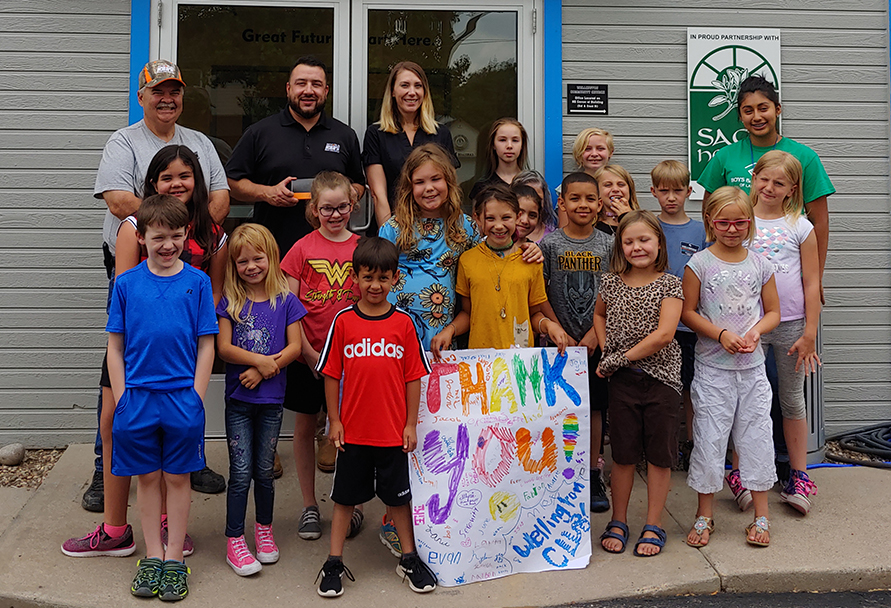 Wellington, Colorado Boys & Girls Club grows with our help
Demand was growing for the Boys and Girls Clubs of Larimer County in Wellington, but capacity at their 2,000 square foot facility in the northern Colorado town was already maxed.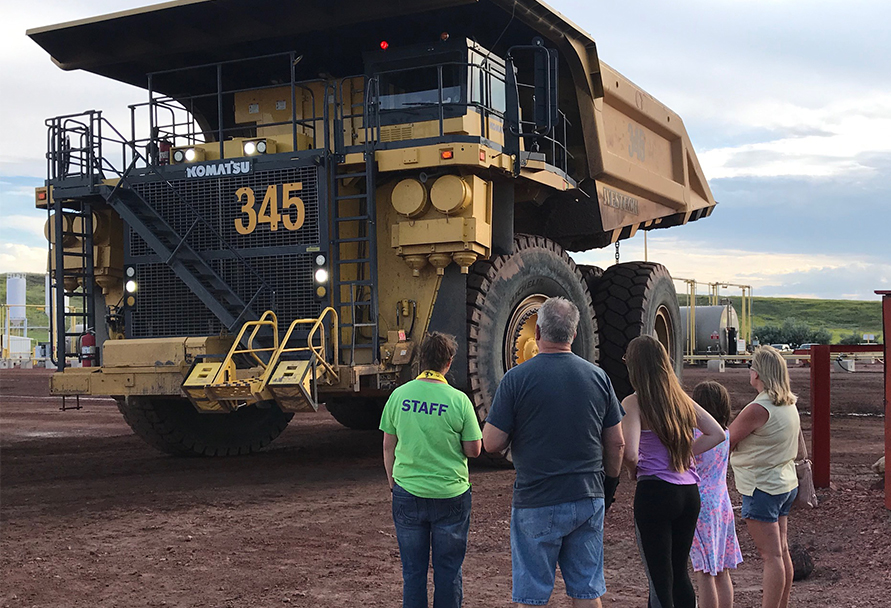 Family Day at Wyodak Mine, Gillette, Wyoming
Wyodak mine in Gillette, Wyoming hosted the 2019 Family Day event for Black Hills Employees. We had a turnout of around 450 employees, family members and friends who came out to enjoy some fun entertainment and food.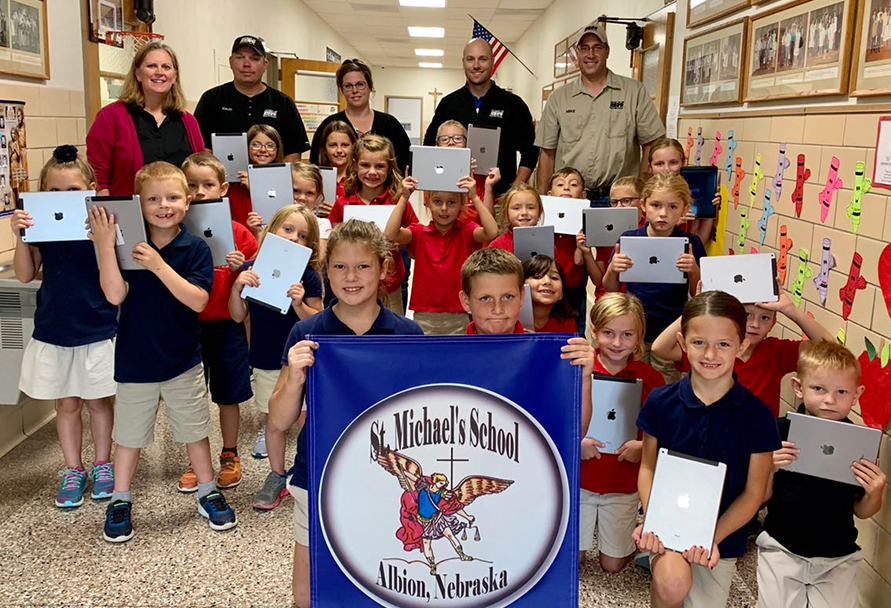 Nebraska team makes iPad donations in 15 communities on Improving Life Day
Black Hills Energy crews this week traveled to 15 communities across the state of Nebraska on "Improving Life Day" to donate 200 iPhones and iPads to non-profits whose mission includes helping others embraced its mission of improving life with energy and taking time to give back to the communities they serve.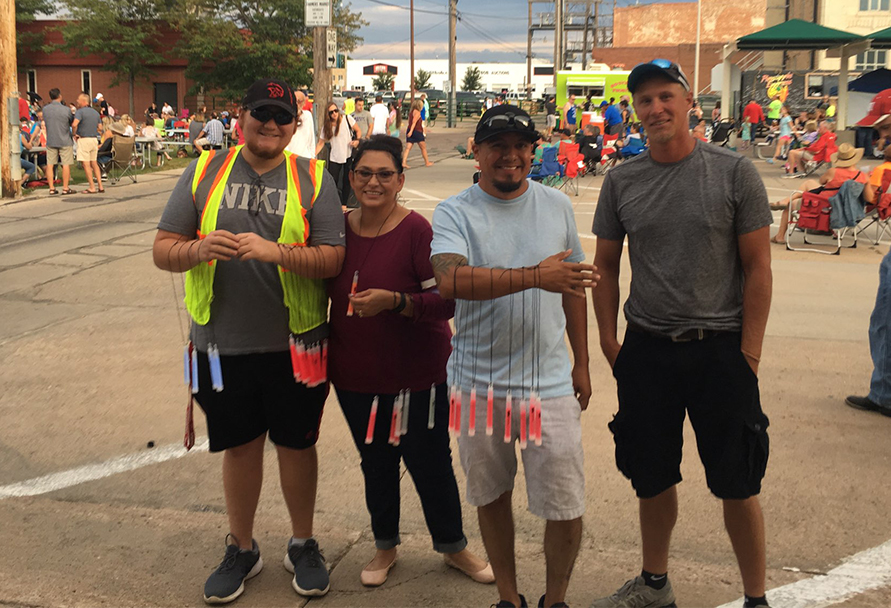 A glowing event - Scottsbluff, Nebraska
Our employees and their family members were excited to attend the "Bands On Broadway" event in downtown Scottsbluff.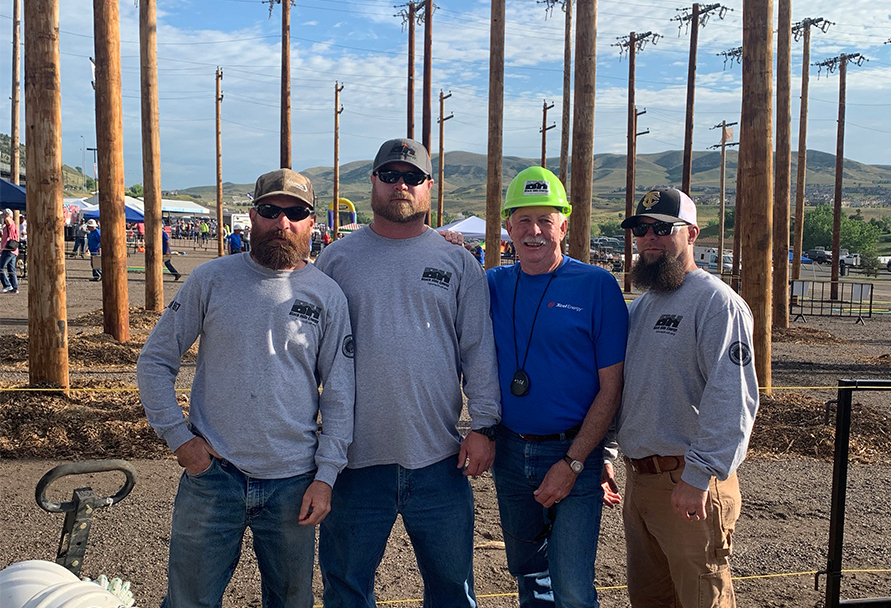 2019 PSCo Mile High Lineman's Rodeo - Canon City, Colorado
Our Canon City Journeyman Lineman Cody, Jesse, and Zach joined 27 teams and 165 apprentices at the 2019 PSCo Mile High Lineman's Rodeo.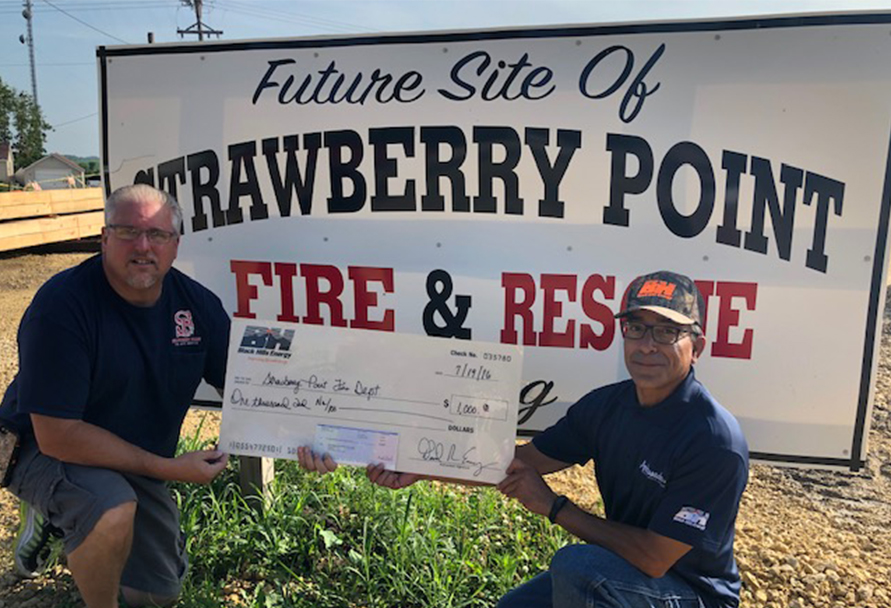 Future Site of Strawberry Point Fire & Rescue
We recently gifted $3,000 to the Strawberry Point Firefighters Association to help build a new fire station that will support surrounding communities.
Kids and Dreams- raising money of those with autism in Hordville, Nebraska
A team from Nebraska sponsored and helped raise funds for the Kids and Dreams Foundation during their fairways and greens golf tournament.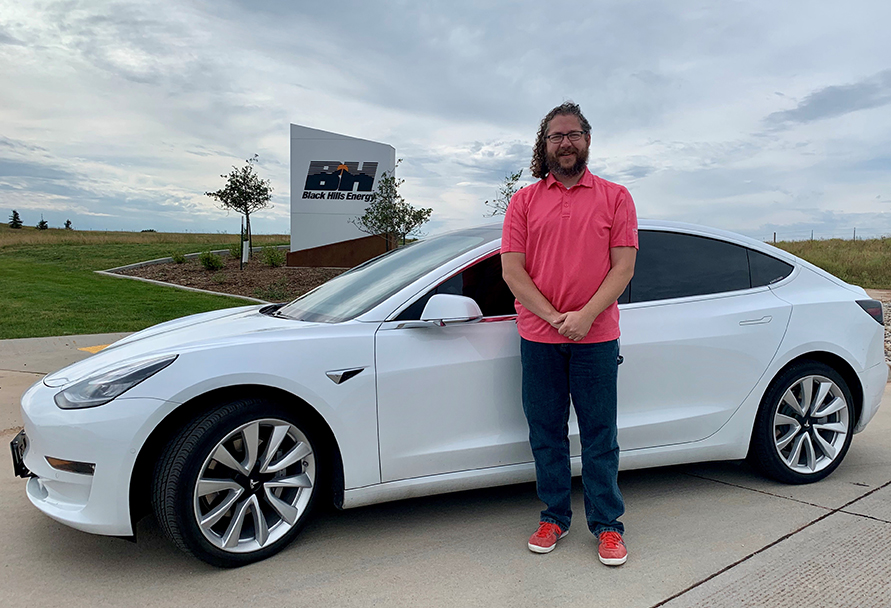 It's National Drive Electric Week and we are celebrating!
Say hello to Jeff. He's a senior software developer in Rapid City, South Dakota, who's been with Black Hills Energy just shy of 15 years. Read more about why he loves his electric vehicle.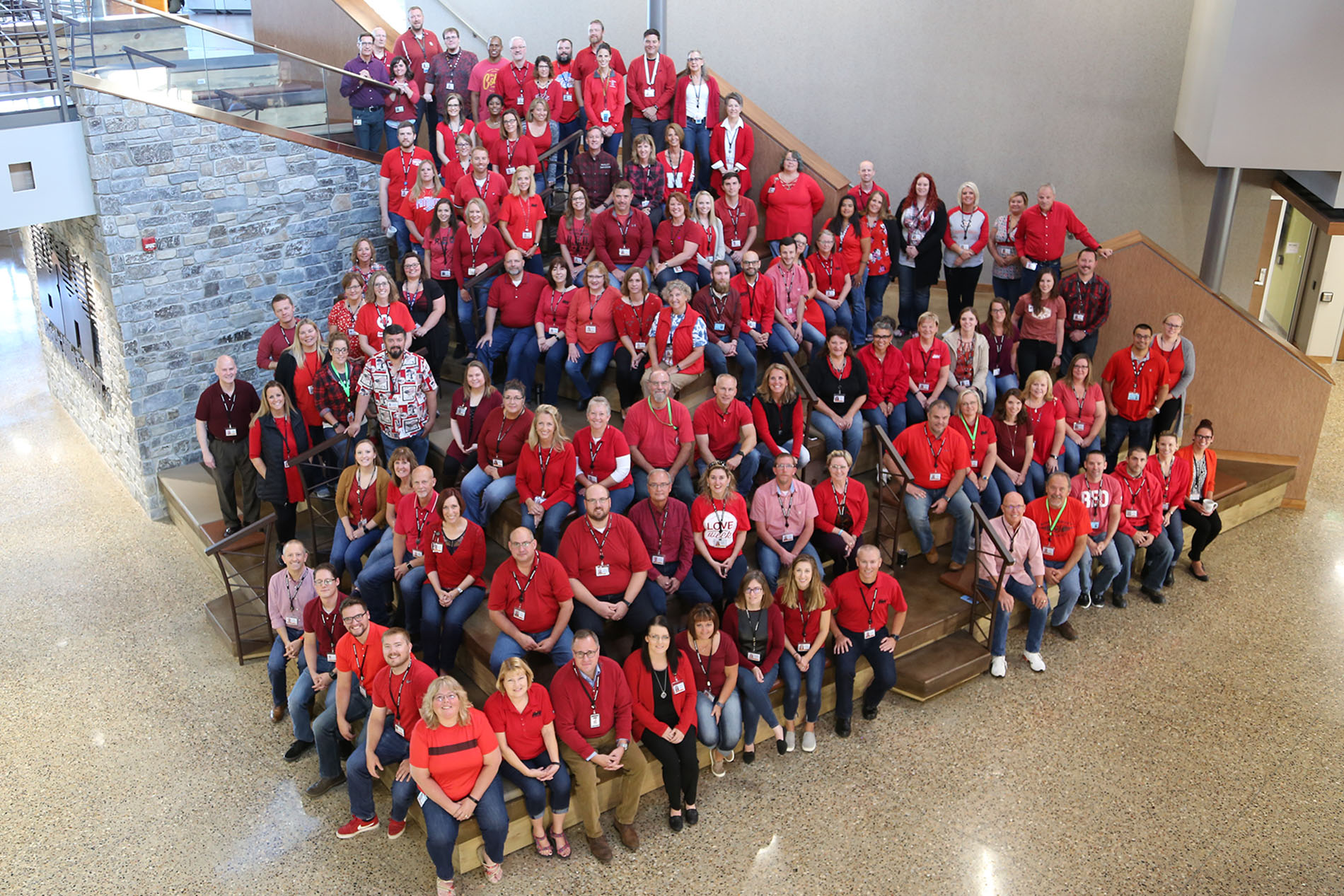 Black Hills Energy employees show support by wearing R.E.D.
It is important to remember our family, friends and co-workers who are serving our country overseas.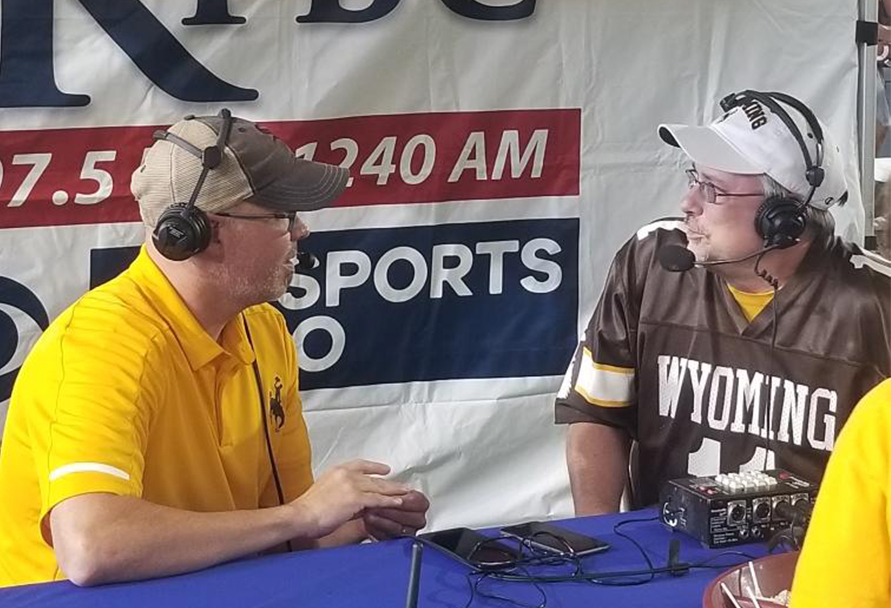 Wyoming Cowboy Football Tailgate Show
Black Hills Energy is proud to sponsor the Wyoming Cowboy Football Tailgate Show on KFBC Radio Cheyenne.
Abbott House groundbreaking in Rapid City, South Dakota
As a sponsor of the Abbott House organization, our ambassadors in Rapid City, South Dakota, were proud to attend the groundbreaking ceremony for two new foster family homes and apartments for young adults who are aging out of foster care.
Stuff the bus
Our Ambassadors and employees from Scottsbluff, Nebraska came together with other community volunteers to help collect and put together back packs loaded with school supplies during the annual United Way "Stuff the Bus" campaign.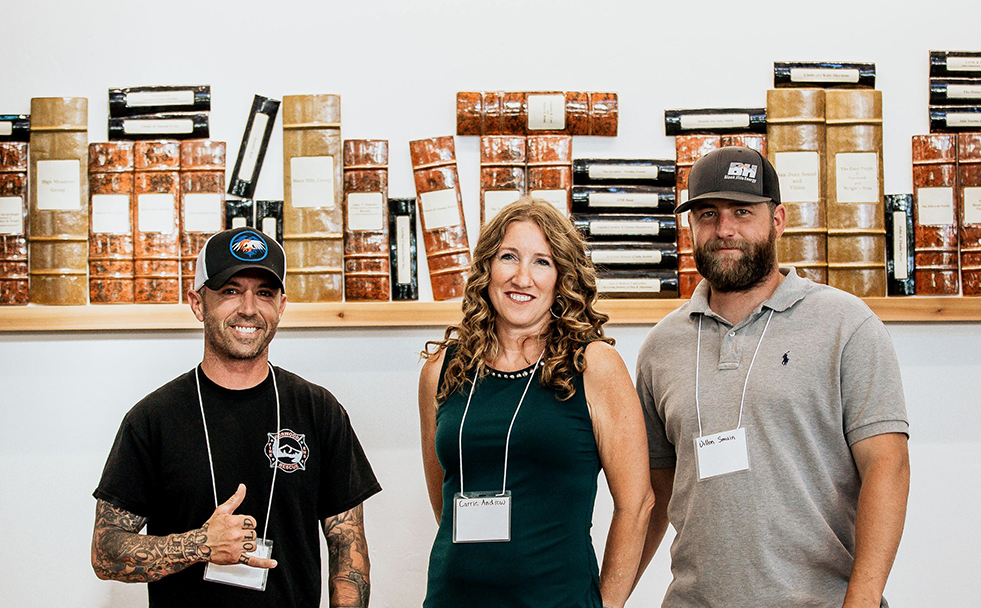 Lone Cone Library Celebrates with Black Hills Energy
In June, the new facility for the Lone Cone Library was ready for its grand opening, and invited Black Hills Energy to celebrate at their donor party.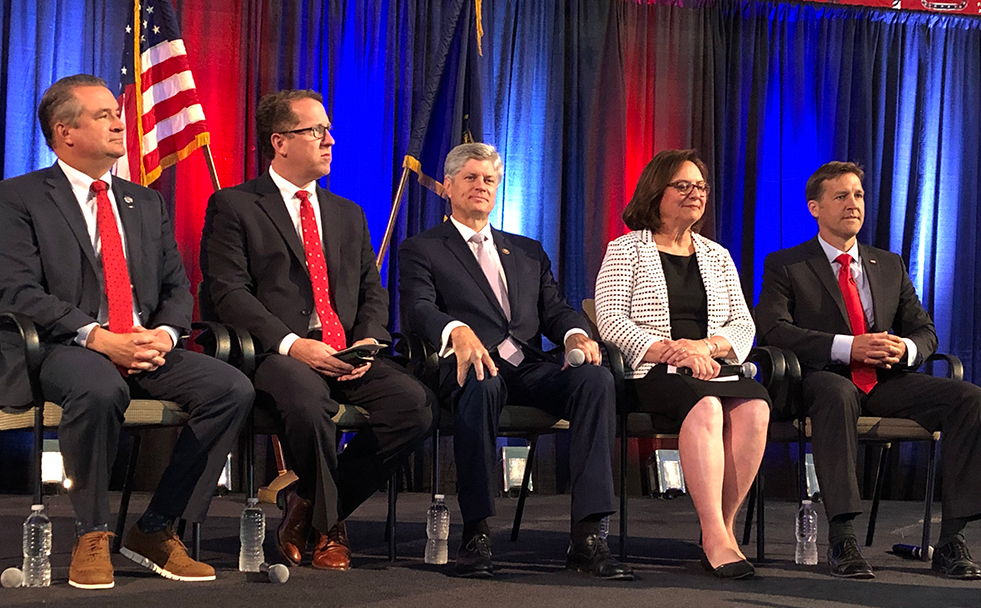 Planes and Politicians
Black Hills Energy was a co-sponsor for the 11th annual Legislative Summit held at the historic Strategic Air Command and Aerospace Museum.  Following remarks by Governor Pete Ricketts, Sens. Deb Fischer and Ben Sasse, as well as Reps. Jeff Fortenberry, Don Bacon and Adrian Smith provided updates on national security, trade and disaster relief...
Black Hills Energy and Marshalltown Community College Partnership
For the fifth year in a row Black Hills Energy partnered with Marshalltown Community College to offer a training designed for Black Hills Energy leaders and future leaders that did not come from the utility field environment.
Nebraska promotes damage prevention on 811 Day
The team wanted to spread awareness of Aug. 11 as National 811 Safe Digging Day, and show their appreciation to those who they often work with during the construction season.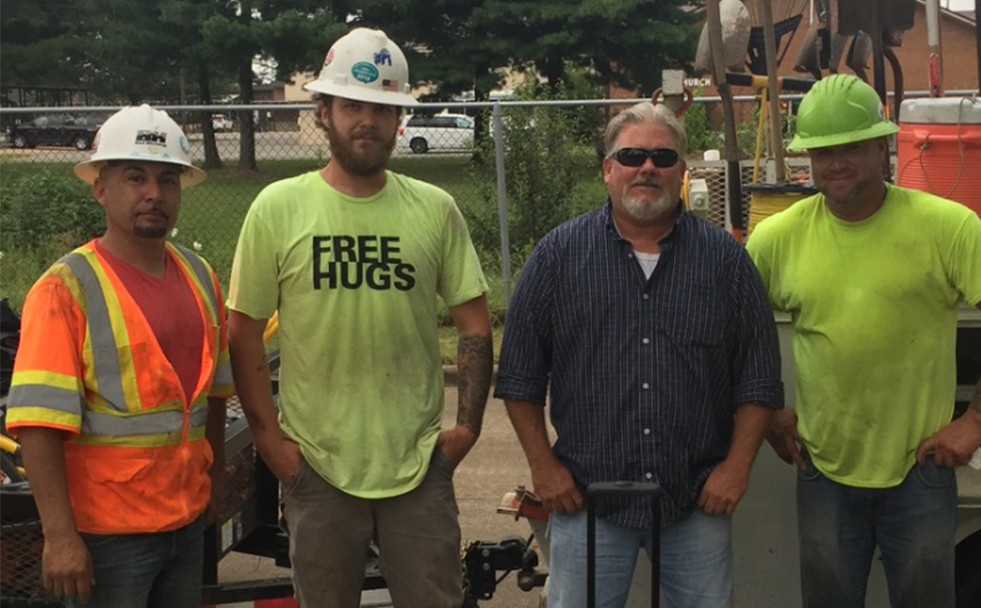 Be safe and call before you dig, Arkansas
Larry and Brian who work in our Black Hills Energy communities in Arkansas celebrated those practicing digging safely.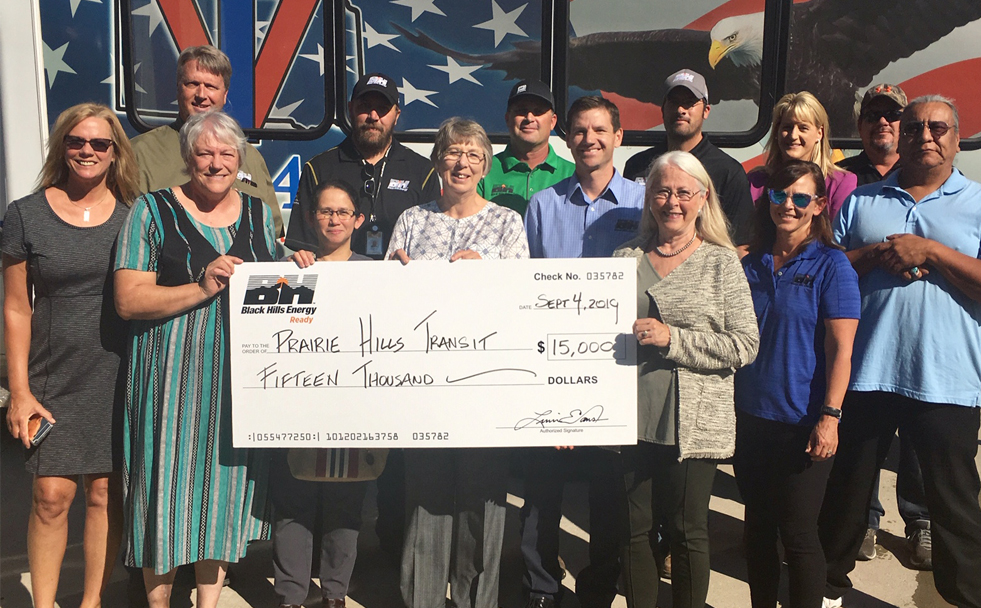 Black Hills Energy to Present $15,000 to Prairie Hills Transit
Black Hills Energy employees presented a community grant of $15,000 to staff and board members of Prairie Hills Transit. The requested funds from Black Hills Energy will be used to help purchase a facility located in Hot Springs, SD.
Black Hills Energy to present $4,500 to Black Hills Special Services Cooperative
The contribution will help support the Black Hills Special Service Cooperative to purchase a new Automated External Defibrillators (AEDs).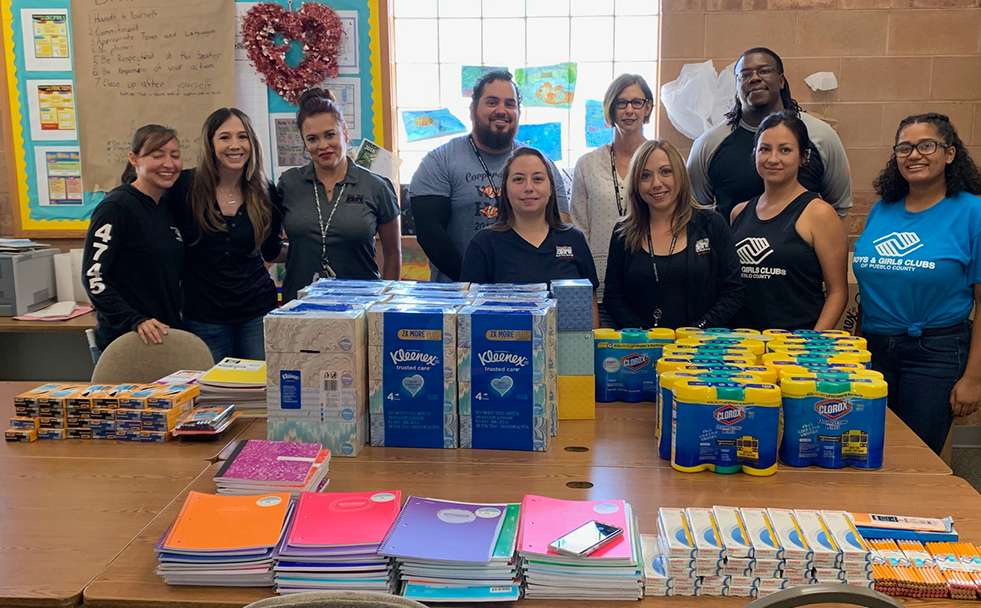 YMCA Corporate Cup Togetherhood Event in Pueblo, Colorado
On Aug. 1, 2019 the Pueblo, Colorado team participated in our annual YMCA Corporate Cup Togetherhood community service event at the Boys Girls Clubs Avondale Clubhouse.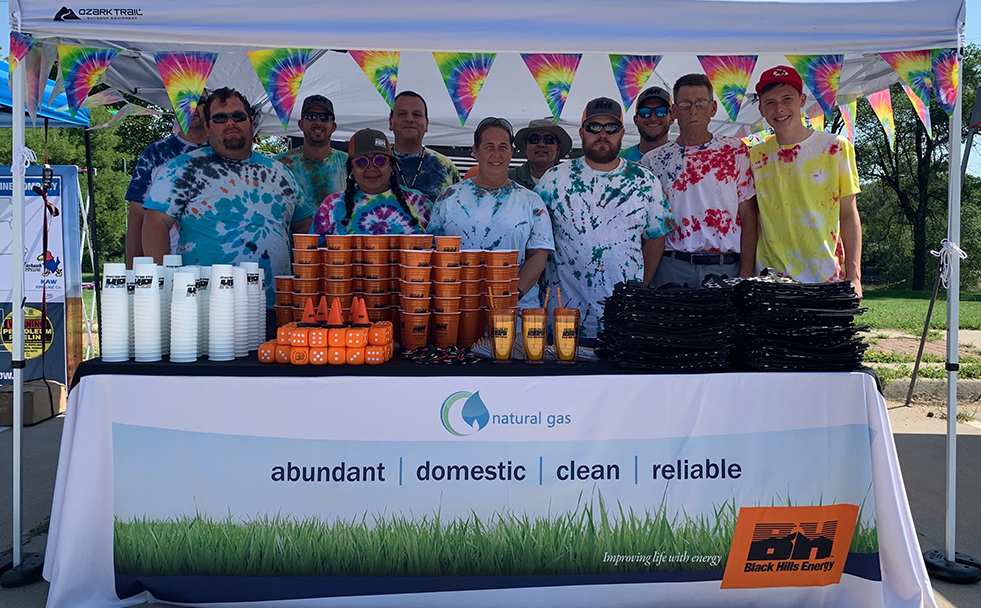 Groovin' to the (safe dig) beat in Wichita, Kansas
Despite soaring temperatures, more than a dozen Black Hills Energy Wichita employees turned out to support the Kansas 811 Run.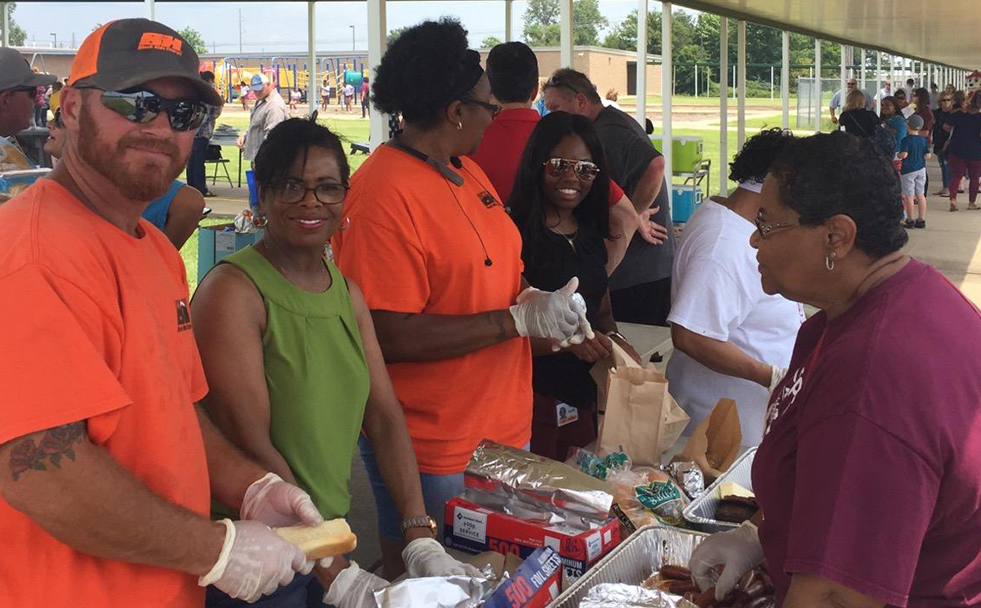 Back to school in Blytheville, Arkansas
The Blytheville, Arkansas community and Black Hills Energy employees were busy celebrating back to school events.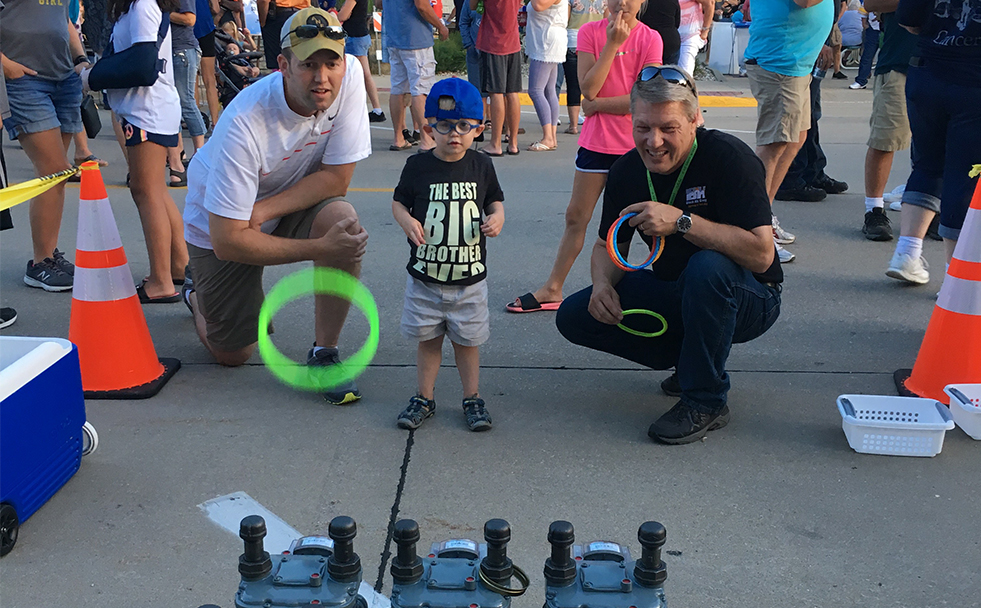 Downtown Friday Night in Manchester, Iowa
The Manchester, Iowa unit participated in the Dyersville Chamber's Downtown Friday Night event, which is held each summer.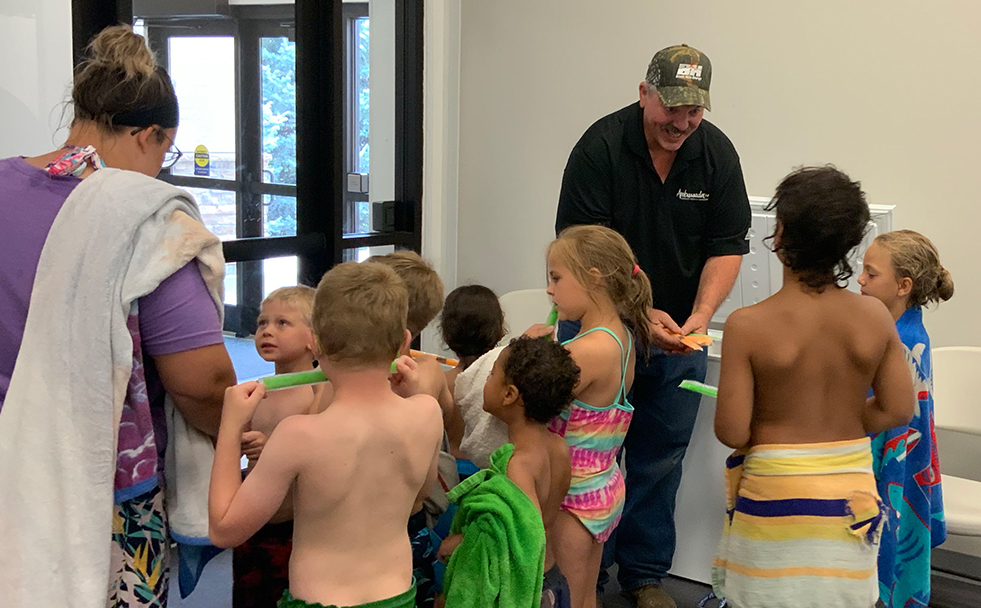 Busy summer in Nebraska
Black Hills Energy Ambassadors in the West Region of Nebraska have been busy this summer with activities focused on our area youth.
One for the books in Tabor, Iowa
The Tabor Library serves several surrounding communities, three of which are served by Black Hills Energy. A hardworking group of hometown pride members, city officials and library board members began the process of plans, grants and drawings for a 7,000 square foot public library.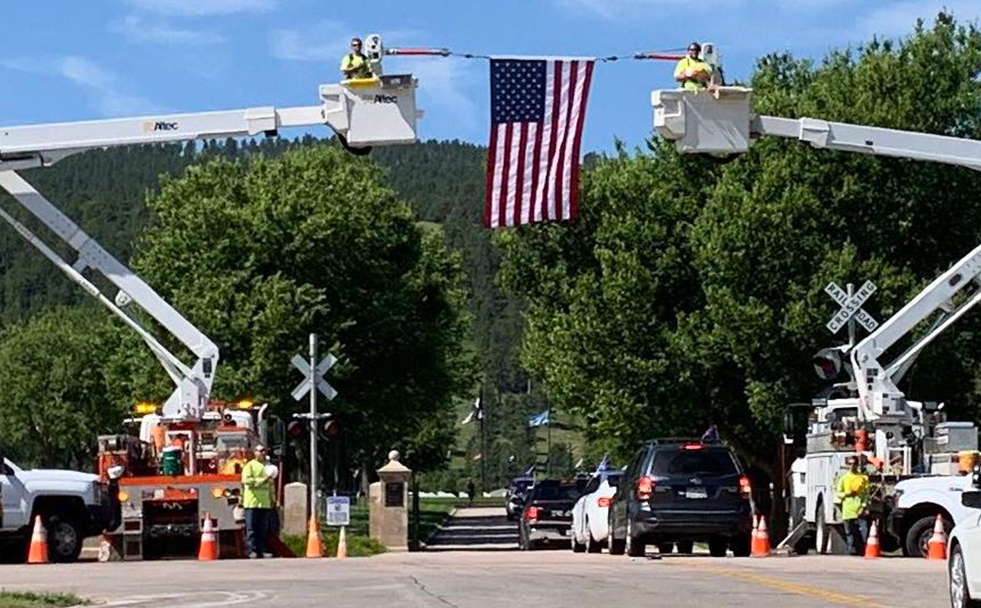 Lyle Clapp Tribute, Sturgis, South Dakota
Our Sturgis Line Crew honored Vietnam Veteran Lyle Clapp with a bucket truck arch at the entrance to the Black Hills National Cemetery last month.
Stuffing backpacks with the United Way Kearney, Nebraska
As a local United Way board member, and Black Hills Energy employee, Laurie, and one of her granddaughters helped stuff 1,089 backpacks with school supplies for the Kearney, Nebraska area.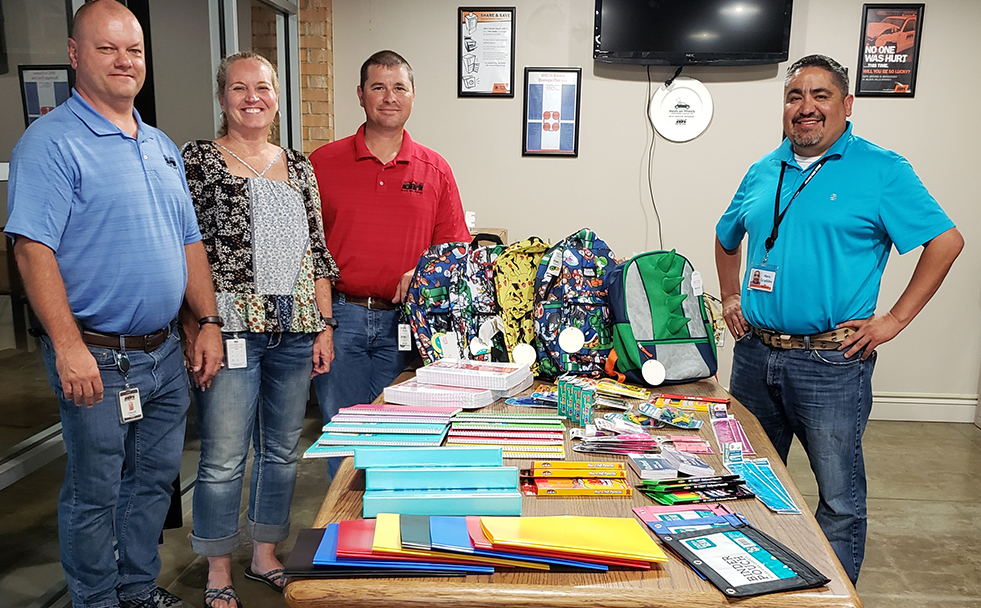 Supply drive in Kansas shows abundance of compassion
When Kansas employees in Lawrence issued the challenge to support a United Way school supplies drive, the team responded with their usual all-in approach.
Glenwood Springs Strawberry Days Festival, Colorado
Our team in Glenwood Springs spent the day enjoying the Strawberry Days Festival with a parade float and booth over the three day event.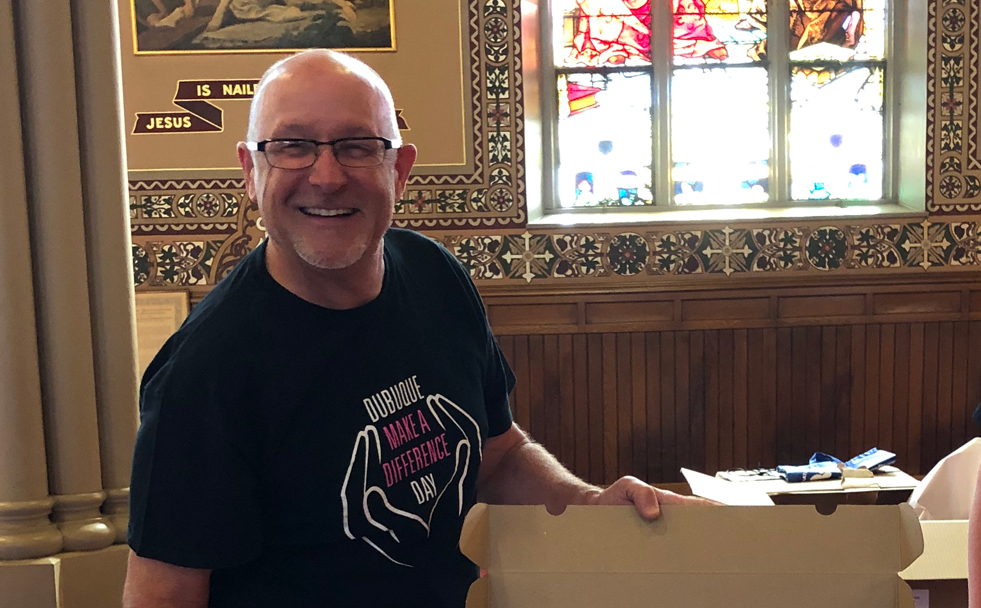 Make a Difference Day in Dubuque, Iowa
Make a Difference Day is an annual event where community members are able to take home essential household items and receive money saving tips from a variety of local experts.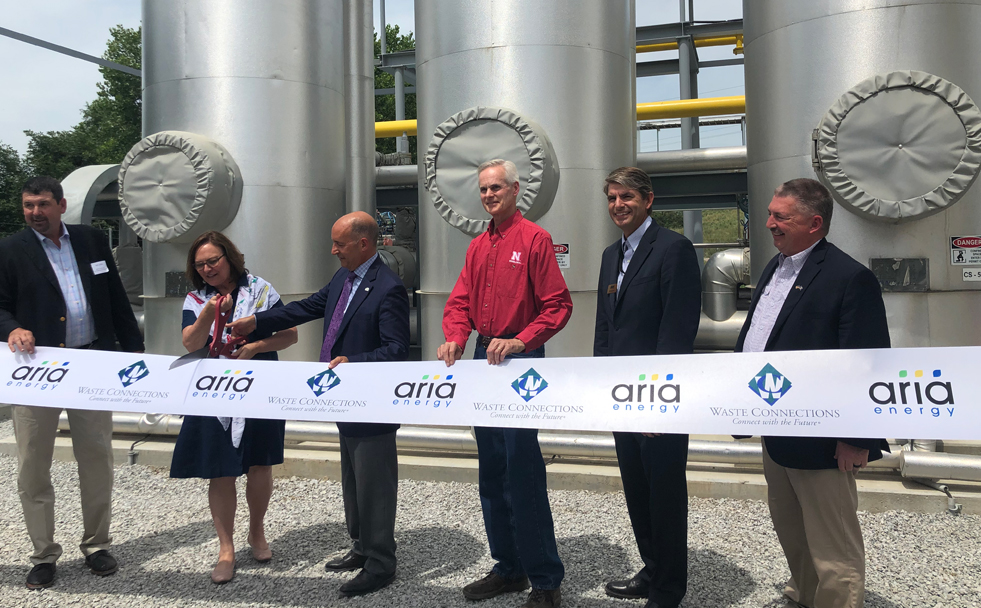 Renewable Natural Gas project in Nebraska
Nebraska Senator Deb Fischer and Lt. Governor Mike Foley joined vice president, Jeff Sylvester and officials from Aria Energy, Waste Connections and Constellation to officially cut the ribbon on the latest Renewable Natural Gas project.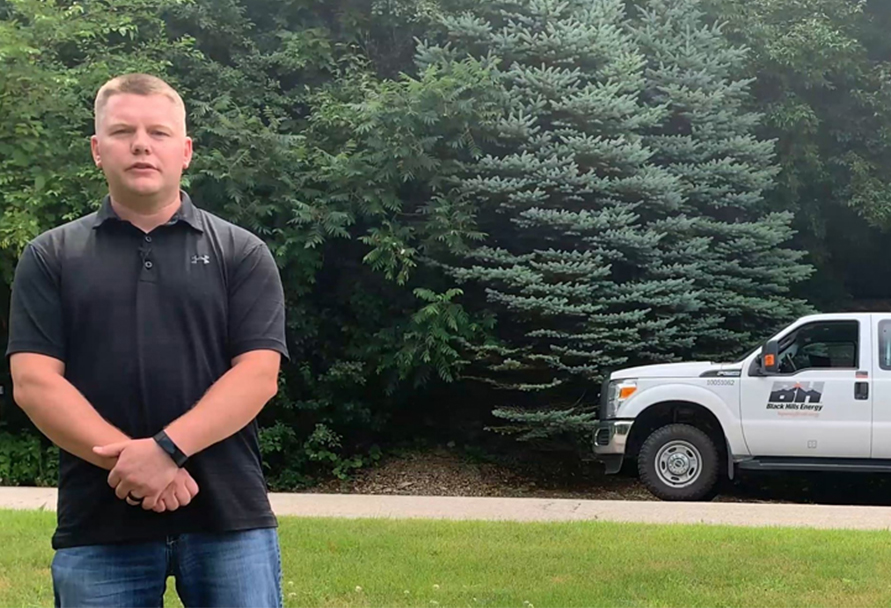 Iowa Energy Connection // Annual Spirit of Courage Celebrity Weekend
No one should have to choose between paying the rent and getting cancer treatment. But with an average cost of chemotherapy at well over $125,000, even patients with insurance can find fulfilling a 20% co-pay impossible.
New shared facility benefits Iowa towns
Black Hills Energy recently donated $3,000 to the city of New Vienna and the New Vienna/Luxemburg Fire and EMS Department to support a new shared facility.
MYLIFE program hosted in Pueblo, Colorado
We recently hosted 90 eighth graders from the MYLIFE Career Pathways Program in Pueblo, Colorado. The mission of this program is to help develop leadership experience for local youth while encouraging education, and promoting careers in the local community.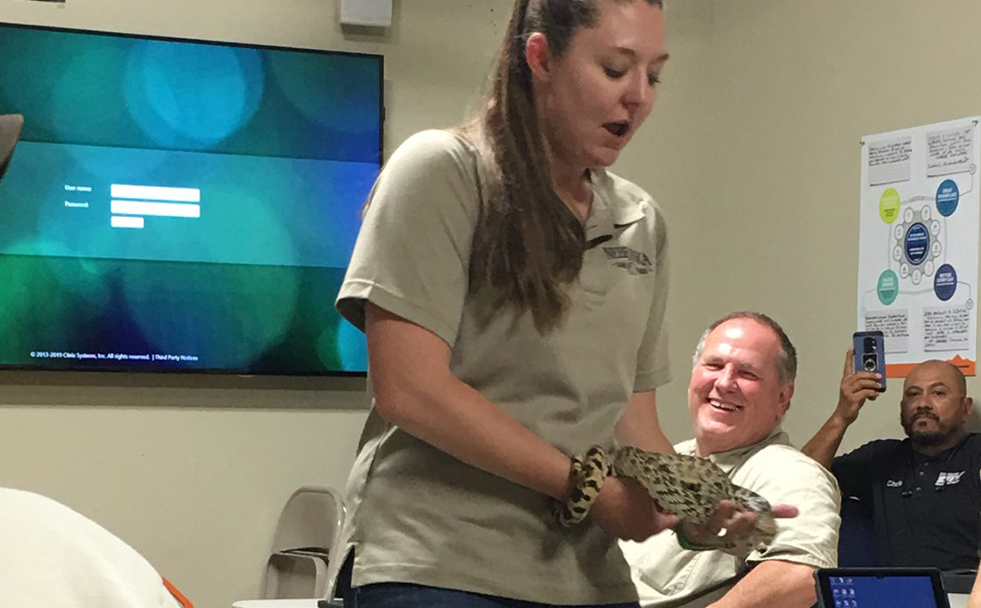 Snaking our way to safety in Scottsbluff, Nebraska
Amanda with Nebraska Game and Park and her special friend Angus, a 4 foot Bull Snake,gave a presentation on snake bite prevention as well as what to do in the event that you do get bit to our team in Scottsbluff, Nebraska.